Yerba Mate: Virtue Drinks & DIFG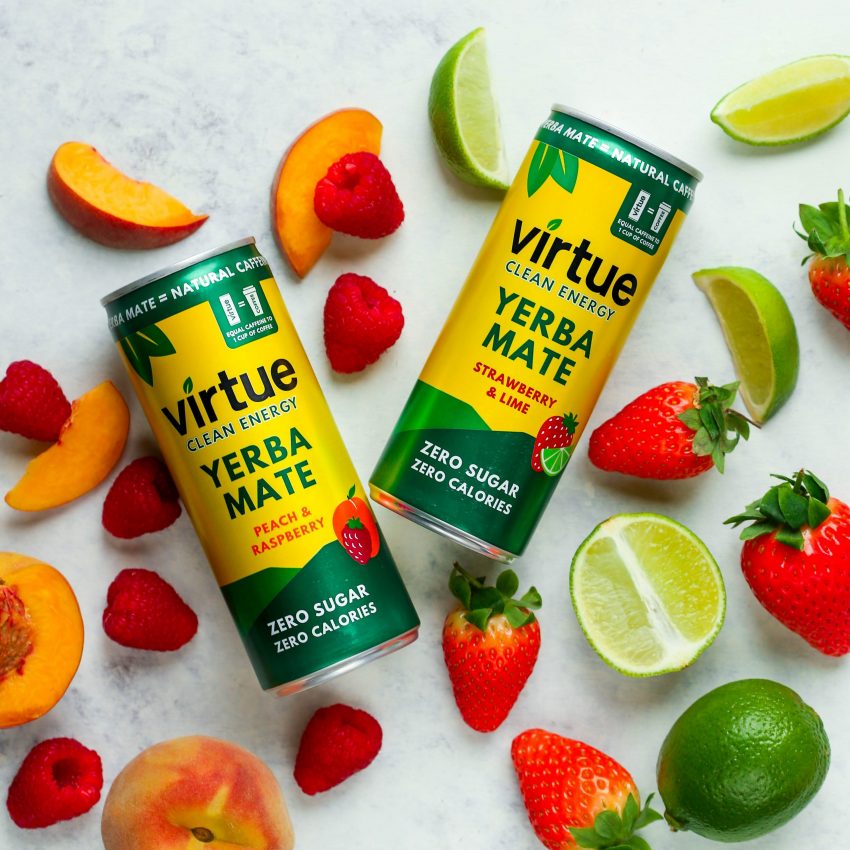 The Virtue Drinks mission is to share the power of clean energy with people everywhere, to inspire people to perform at their best, while helping conserve the rainforests.  All our natural caffeine comes from organic energy sources. Your clean energy helps to support a cleaner planet. Together we can keep it green!
What is Yerba Mate? – Rahi Daneshmand, Founder of Virtue Drinks 
Yerba mate is a naturally energising herbal tea, which has lots of major health benefits. It is often dubbed "drink of the gods". The drink offers the strength of coffee, health benefits of tea and the euphoria of chocolate.
Originating from South America, where it is the traditional uplifting drink of choice and outsells coffee 8:1 in countries including Argentina, Uruguay & Paraguay. The yerba mate drinking ritual represents unity as it brings people together. Typically, it is served in a gourd through a metal straw. In recent years it has become very popular in ready to drink formats in the US ($350m+ spent on yerba mate annually) and across Europe.
Why the "Drink of Gods"?

Boosts energy levels and helps with focus
Naturally high in caffeine – the stimulating effects are healthier than those in coffee. Once ingested, yerba mate stimulates neurons facilitating brain activity.
Natural antioxidant powerhouse
Packed with antioxidants and rich in polyphenols – this drink helps fight against free radicals in the body
Helps maintain a healthy body mass index
Great for maintaining a healthy BMI – it contains saponins, that facilitate the elimination of fatty mass. Also rich in chlorogenic acids, calcium, and potassium – it has a beneficial effect on digestion.
Anti-inflammatory properties
Several studies have shown that the high content of polyphenols in yerba mate helps it fight against many inflammations and infections.
Carbon Neutral and Saving the Rainforest – Rahi Daneshmand, Founder of Virtue Drinks 
Virtue Yerba Mate is a clean energy drink, with zero sugar & zero calories. Our drink is certified Organic and Fairtrade. It is an antioxidant powerhouse, with essential vitamins & minerals and amino acids. Virtue's version is naturally high in caffeine; one can contains the equivalent caffeine of one cup of coffee (80mg natural caffeine). Each can sold donates to the conservation of plants, animals and natural communities in the rainforest. Virtue products are all carbon neutral.

Popularity in Football
The drink of gods has gained a lot of traction in football for the immense health and fitness benefits it offers. It is said to boost your mood and provide higher & longer stretches of concentration. Many famous footballers from South America are regularly seen drinking yerba mate on the way to matches or before training including the likes of Lionel Messi, Luis Suarez, Neymar Jr and Darwin Nunez.
Delicious Ideas Food Group supply snacks, confectionery and beverages including Virtue Yerba Mate to thousands of sites around the UK. If you are a hotel, pub, café, co-working space, deli, farm shop or more, set up an account here and get wholesale deliciousness delivered to your site today! If you have any questions or just want to find out a bit more about our service, get in touch with a member of our sales team today on 01733 239003.