Dance Real! Get Real! Eat Real!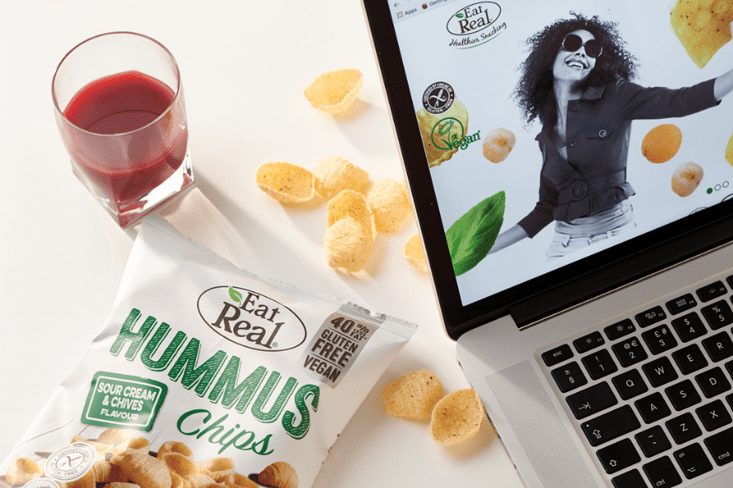 CHIPS… DONE THE MODERN WAY!
GET REAL!
So, you wanna tick some 'essential modern snacking credentials' boxes? No problem. How about…
Gluten-free
Lactose-free
Vegan
Kosher!
And that's before we start talking about the awesome crunch and taste-bud-tingling flavour these cheeky chips deliver.
ALFRESCO, AL-DESKO? ANY WAY YOU WANNA GO!
1.5 million can't be wrong. That's how many people dig deep into bags of delicious CoFresh and Eat Real snacks each and every week! That's a lot of chips.
Adhering to the simple concept of real taste, real nutrition and real ingredients, Eat Real have captured the imaginations and buying power of a generation focused on more than empty carbs.
HEALTHY SNACKING IS THE FUTURE…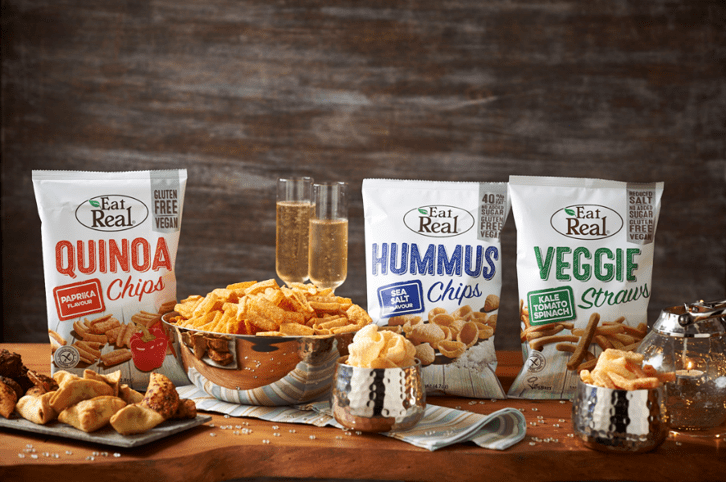 'Modern snackers want to eat more of what's good for them,' says DIFG CEO, Jonathan Potter. 'Eat Real are one of our all-round best selling snacks. They go beyond taste, delivering on fibre and plant-based goodness without any artificial flavourings, colourings or preservatives.'
In a world where consumers are increasingly gravitating toward vegetarian and vegan snacking layoutoptions, Eat Real Chips step up to the plate, delivering…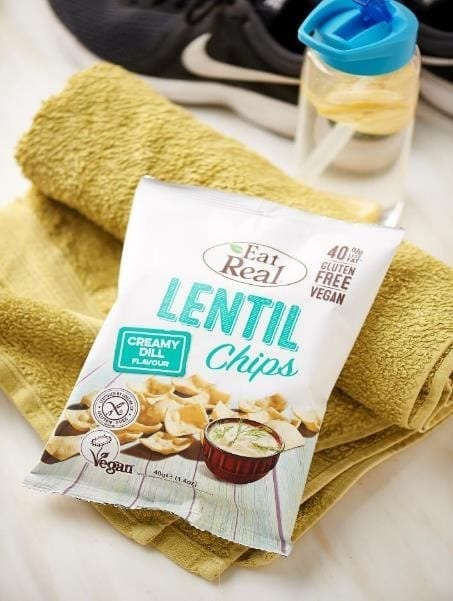 Above all, though, Eat Real Chips are undeniably crunchy and full of natural flavour, bringing together all of the the elements of taste, texture, nutrition and REAL ingredients.
With less salt and more fibre than traditional crisps, it's no wonder they're the go-to choice for hungry workers, students, gym lovers and all sorts of people on the go.
AND THE BEST NEWS OF ALL?
RIGHT NOW, UNTIL THE END OF MARCH 2020, BOXES OF EAT REAL STOCK ARE 2O% OFF. SEE THE FULL SELECTION FROM DIFG HERE AND PLACE YOUR ORDERS WITH US TODAY!
Also, while you're here, we want to make sure you never miss a beat in the fast moving world of snack production, distribution, and big offers. So take five seconds to click the link below and follow us on LinkedIn. You won't regret it!