BOOSTBALL BLISS!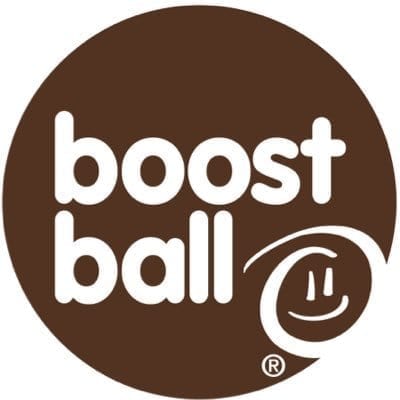 7 RAW INGREDIENTS, IN EVERY DELICIOUS BITE…
All-natural Boostballs are the perfect bite for an action-filled day with each pack containing no less than eight spheres of wonderfully nourishing goodness. Made from raw, cold-pressed fruits and nuts ensures each Boostball retains its nutritional integrity and full, natural flavour.
Packed with protein, Boostballs not only provide a quick snack to combat hunger at any time of the day, they're also ideal for a post-gym blitz. Depleted bodies need replenishing, so what could be better than an empowering boost of vitamins and minerals? In every pack of Boost Balls, enjoy no less than 7 raw, cold-pressed ingredients delivering:
Vitamin A, B, E, B12
Calcium
Iron
Zinc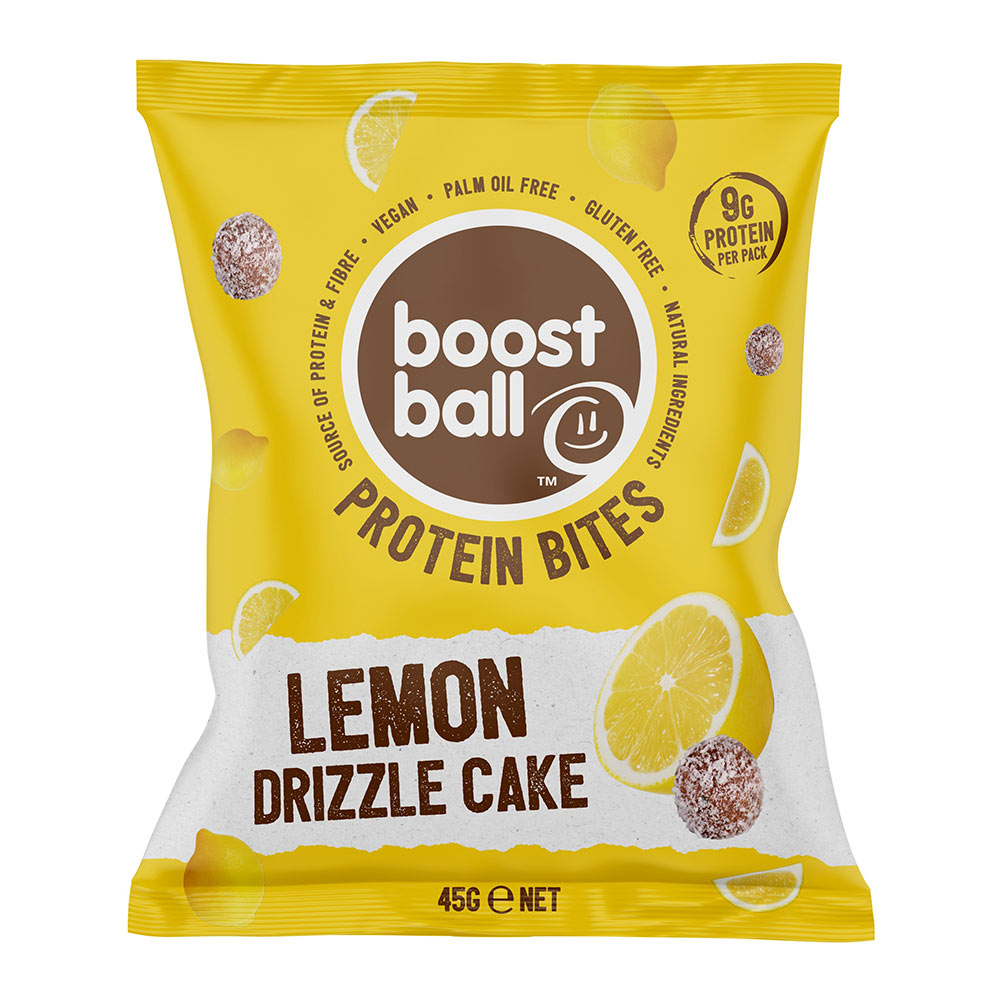 For those living mainly on a plant-based diet, these vitamins and minerals are key to a healthy diet.
While Iron is vital for healthy blood, Zinc is great for the immune system. Meanwhile, calcium is essential for good bone cell-reproduction and healthy teeth. Among other things, vitamin A keeps hair and nails, which are made of keratin, healthy with B vitamins, key in the synthesis of DNA, paying dividends in the nerve and brain function department. E, an antioxidant, is one of the body's great defences, punishing free radicals that try to get near healthy cells.
What the clever folk at Boostball have done is carefully select the finest ingredients with the greatest attributes and transform them into delicious spheres (around eight in every pack) that make eating not only convenient and pleasurable but undeniably useful.
What's more, they contain no palm oil (hooray for rainforests!), are gluten-free, veggie friendly plus a great source of fibre.
Boost Balls are available from Delicious Ideas Food Group NOW, at a 25% discount for the month of March. Order your boxes today by calling one of our friendly team.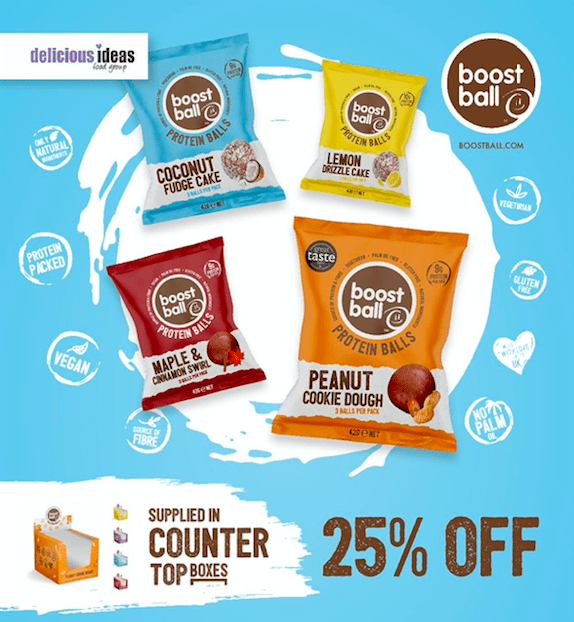 And, since you're here, why not take a look at the other MARCH PROMOTIONS on offer this month and save BIG on other leading snack brands.