PULSIN POWER!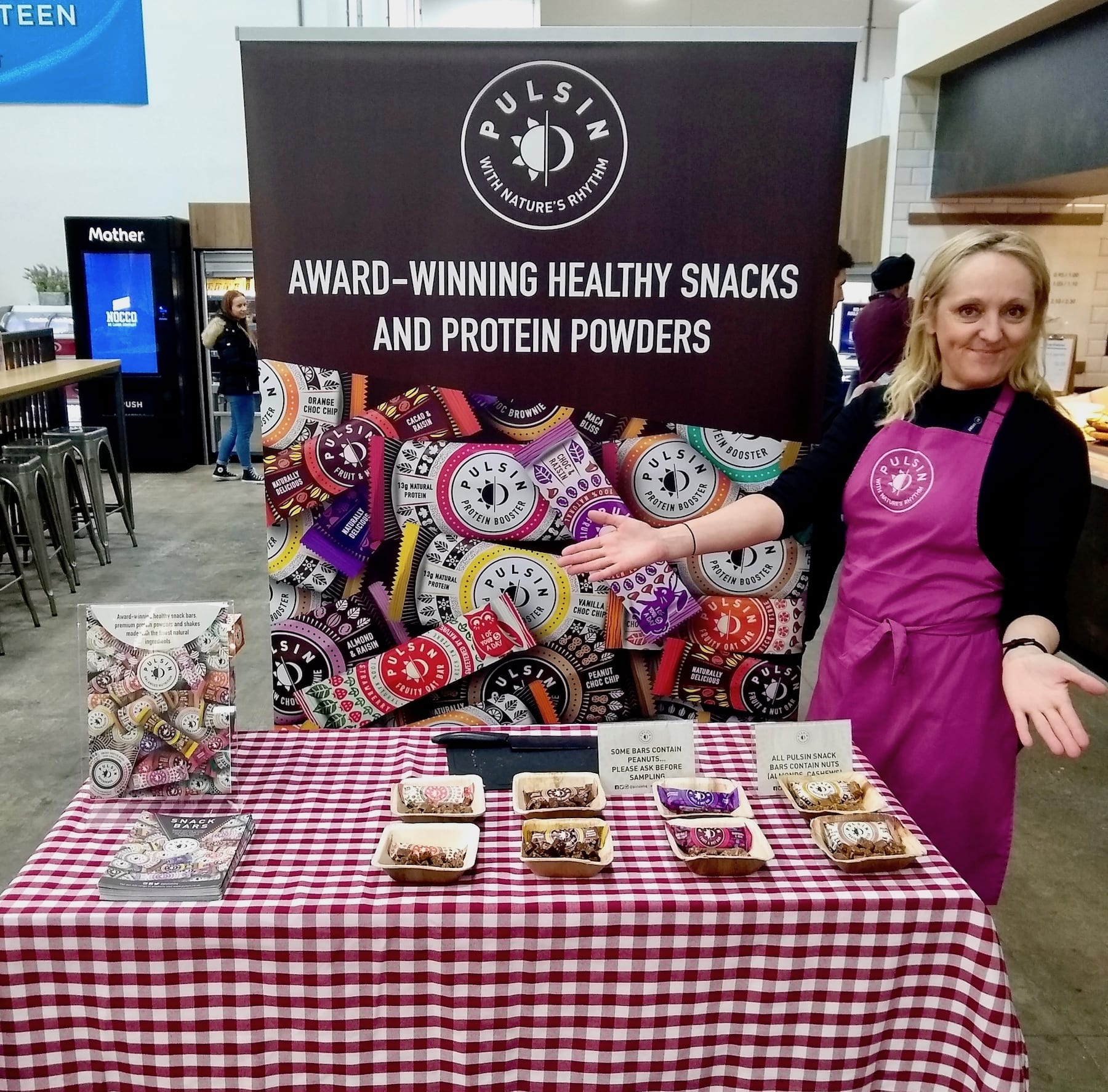 Healthy Vegan Snacks Tantalise Tastebuds at Champions League Special…
Whether it's kick-off, half-time or full-time, people need a meaningful energy boost to keep them going.
At the event, facilitated by Delicious Ideas Food Group and hosted by BT Sports, Pulsin became the flavour of the day, satisfying peckish sports and media executives with bite-sized chunks of slow-release-energy goodness.
At one of Lexington Catering's biggest sites, Pulsin's varied offering of tasty snack bars met a warm reception. 'The samples disappeared in no time at all' said one of the 150 attendees. 'For people of a sporting persuasion, the absence of refined sugar and other nasties and the presence of plant-based goodness are always going to be well received. Pulsin snacks are a definite winner.'