FUEL10K works with Food Waste Charity, FareShare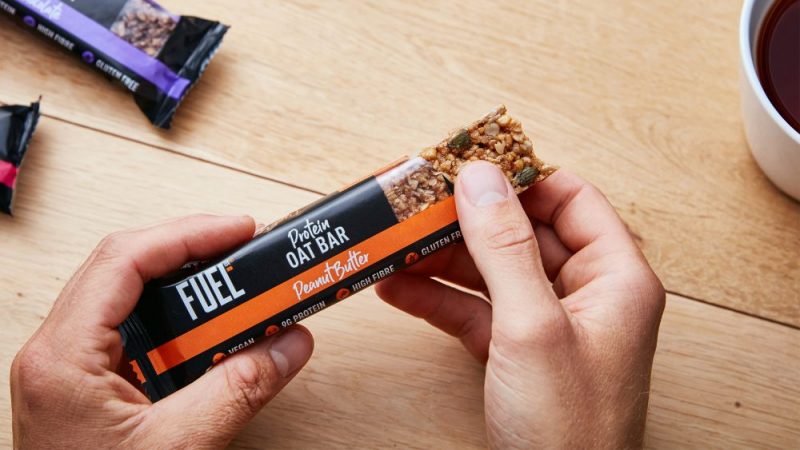 Delicious Ideas Food Group are excited to give our existing brand, FUEL10K a spotlight with our latest blog learning all about their recent work with Food Waste Charity, FareShare and becoming BCorp Certified.
Introducing our brand: Barney Mauleverer, Co-Founder, FUEL10K
We are FUEL10K. We make FUEL for busy people. Our range will always taste great. It is packed full of nutritious goodness, is easy to eat wherever you are and whatever you are up to.
Whatever your approach to breakfast we have it covered. Some have time to sit down for a bowl of cereal before their day begins. Others need to grab something for on the go as time is super premium. We created our breakfast range to make your mornings easier, tastier and more nutritious. That way you can get on with your day – whatever it may bring.
At FUEL10K, we put continuous self-improvement at the top of our agenda. We are proud of our products, but we know we can always do better. Since our launch we have twisted and turned to improve nutrition whilst not compromising taste.
A constant thread throughout our development is to reduce the use of sugar in our products. We are also looking at ways to use less plastics too and to source other packaging and ingredients from the most sustainable sources available to us. We are working hard to lessen our carbon emissions and offsetting where possible too. Our commitment is to constantly self-improve. We hope other brands in breakfast will do the same.
Becoming BCORP certified: Bob Swift, Business Development Manager, FUEL10K
Since certifying as a B CORP company in March 2021 we promise to strive towards the highest possible standards, transparency and accountability of verified social and environmental performance. We will balance purpose, quality and pride beyond just profit in everything that we do – and enjoy the journey wherever it may take us.
Working with food waste charity, FareShare: Bob Swift, Business Development Manager, FUEL10K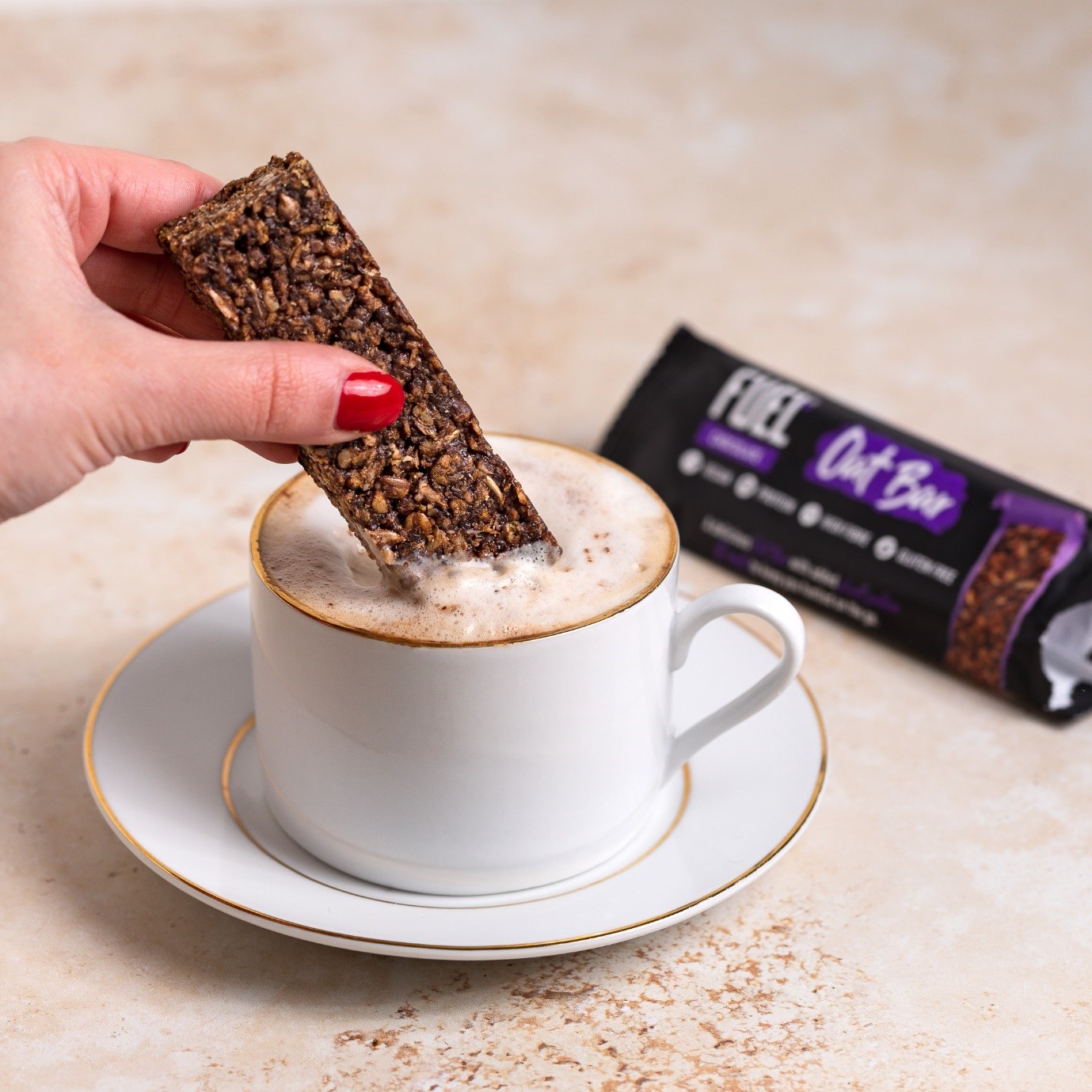 As part of this commitment to B Corp we are working harder to help those in a less fortunate position than us. This February we repeated our support of charitable food re-distributors FareShare by committing to a nationwide porridge donation project. We donated a portion of porridge for every pot of porridge sold in the month. In 2021 we partnered with FareShare with a Buy one Give one campaign, and we donated 320,000 portions of porridge.
In February 2022 we wanted to go even bigger. Through on-shelf promotions and nationwide listings with supermarkets, online retailers and convenience stores, we expect the sales of our Protein Boosted Porridge Pots in one month alone to generate over half a million portions of porridge to be donated to the many frontline community groups that FareShare work with.
8.4 million people in the UK are struggling to access nutritious food and drink, with 4.7 million of these living in severely food insecure homes. This means their food intake is greatly reduced and children regularly experience physical sensations of hunger.

Ongoing collaboration with Fareshare: Scott Chassels, MD, FUEL10K
"This is our second collaboration with FareShare and it means so much to all of us at FUEL10K. We're delighted to be working so closely with them again. At a time when so many people and organisations are struggling, we count ourselves extremely fortunate to be in a position to be able to donate so many of our nutritious breakfasts. Teaming up with such a credible organisation as FareShare, means that we can be confident that our porridge will reach those most in need."
FareShare work to redistribute food to charities that turn them into meals for vulnerable people. Since they were founded in 1994, they have redistributed 55,046 tonnes of food to charities, equating to 131.9 million meals provided to those in need. Consumers can easily get involved in FUEL10K's campaign by purchasing a pot of their FUEL10K porridge during the month of February. With each purchase, FUEL10K will donate a portion of porridge to FareShare.
The impact of FUEL10K's donations: Lindsay Boswell, CEO, FareShare
"We are excited to be partnering with FUEL10K for the second year running to help us get even more nutritious food to the over 10,500 charities we support. As a result of the pandemic we have faced unprecedented demand for our food from our network and FUEL10K's generous donation will go a long way in allowing us to meet the increased demand." 
The future of FUEL10K: Scott Chassels, MD, FUEL10K
The future is bright for FUEL10K, with some exciting NPD coming down the line and an opportunity to expand overseas with our range of products that have been shown immense popularity throughout the UK.
Shop FUEL10K for your Business directly with Delicious Ideas Food Group