What's REALLY involved in achieving BRC AA Status? DIFG Director, Emma Smith, reveals all…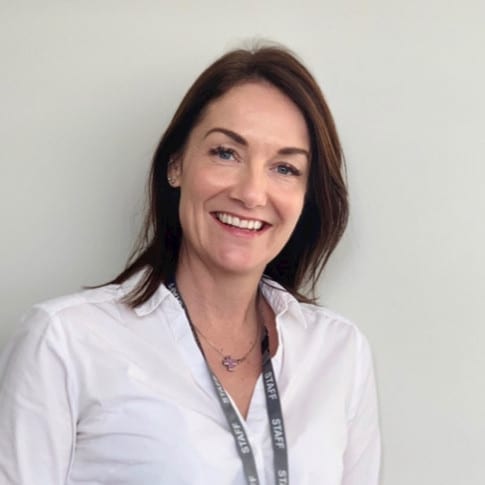 Scratch the surface of any sizeable business and beneath it you will find a regulatory body. According to the National Audit Office, there are 90 regulatory bodies, with an annual expenditure of £4billion. Why so much regulation at such high cost? Ultimately, it's to protect consumers.
With little surprise, there are few sectors that undergo a higher level of scrutiny than the food sector. From provenance, supply chains and allergens to human rights and the environment, the industry is always under the microscope, a fact that Delicious Ideas Food Group (DIFG) Director, Emma Smith, knows only too well.
Here, she talks about the challenges of attaining and maintaining BRC AA Accreditation at Peterborough's largest national snack packaging, production and distribution centre.
What are the key challenges in your role?
A large part of food safety is ensuring every aspect of the business meets stringent standards. Of course, there are the big allergens to be mindful of, the ones that occasionally make headline news, such as nuts and seeds, but there are many other less obvious allergens such as celery, lupin flour, mustard, and molluscs, that need to be tested for and labelled.
Then there are different types of bacteria that need to be checked for on a regular basis. Plus many additional health and safety issues that are part and parcel of running, with a dedicated team, a packaging, warehousing and distribution business.
At Delicious Ideas Food Group, we handle thousands of tonnes of raw fruit, nut, and snacking products each year, and there are a lot of boxes to tick to stay fully compliant.
The BRC (British Retail Consortium), is the main body regulating the food sector, among others, and my role as Delicious Ideas Food Group (DIFG) company co-founder is to make sure that everything relating to food labelling, food safety, and food hygiene conforms to high standards. To consistently remain inside of regulatory parameters, I work closely with a team of great people, but closest of all with our production manager, Mark Ayres, whose main responsibility is overseeing the smooth running of the packaging division.
Fancy a Tour of the Premises? Come on in…
Check out DIFG's BRC AA factory and warehouse
Organoleptic what?
Basically, I have to be on top of 48 different procedures. These range from waste control and testing to traceability and non-conformances. For example, we regularly have to go around and swab the hands of the warehouse and factory staff to make sure we're consistently meeting the highest hygiene standards.
Random products from each of our categories are micro tested to make sure they are well within the target range, and this includes organoleptic testing where we have to visually examine and taste the food to make sure it's still fresh when it reaches end-of-life. We do this with products from each category, checking for things like integrity, pack seals, food texture, appearance and presentation, which are all scored and recorded, signed off, and filed for Food Safety and Legality.
Throughout the year we record lots of different types of information ready to show the BRC inspector at the time of the audit. It's an ongoing process that takes a huge amount of time to make sure we are the best we can possibly be.
Checking it all, from chocolate to water
For each product, there's a target count, and the bacteria checklist for chocolate will be different from our fruit mix, to give an example. And if anything misses the target— something that, fortunately for us, has never happened—you'd have to raise a non-conformance document, remove that product from sale, take corrective action after asking yourself "Why?" multiple times to get the most accurate reason. We also have to test the water in our building twice a year!
Because we produce, store and sell a lot of gluten-free and vegan snacks, we also have to be particularly aware of any degree of cross-contamination because, as incidents recently highlighted in the media show, you have to be absolutely stringent in these areas.
A family run business for 25 years
All members of staff must follow clear and strict rules. Our warehouse manager is also trained for BRC and keeps everything running smoothly. Her team in the warehouse is responsible for 'goods in', which includes checking the vehicles, pack integrity again, and looking for any evidence of box damage or pest contamination. If the condition of the stock is unsound, it isn't allowed into the warehouse and is rejected and returned.
In terms of structure, our working day predominantly revolves around our HACCP flow plan, which covers everything from 'goods in', through to production and despatch. This plan and the processes within it must be strictly adhered to at all times. To obtain a grade AA only 5 Non-Conformances are allowed (ideally you don't want any!) so the margin for error is slim.
As you can see, there's a lot to my role with Technical, and this is really just scratching the surface. At Delicious Ideas Food Group, I am also responsible for Payroll, and I oversee HR, Finance and Credit Control plus I'm involved in the wider business decisions relating to future strategy and growth. It's a busy job with plenty of challenges and rarely a dull moment. But it's enjoyable to be a co-founder in a family-run business.
I already mentioned my dad, Clive, the company chairman, but there's also my mum, Jan. Though she's taken more of a back seat in recent years, she still pops in from time to time to help out in the office. Then there's my brother, Jonathan who is the CEO and oversees the various sales and marketing teams and longer-term strategies of the company.
Since dad got his first van more than 25 years ago, and Jonathan and I were helping mum pack flapjacks in the kitchen, we've come a long way. But to get from there to where we are now, running a £10 million business, with myself in a directorial role, would have been impossible without the commitment and dedication of the fantastic team we have around us, and the support and insight of my family.