Fuel 10K Powers into Britain's Breakfast Market With DIFG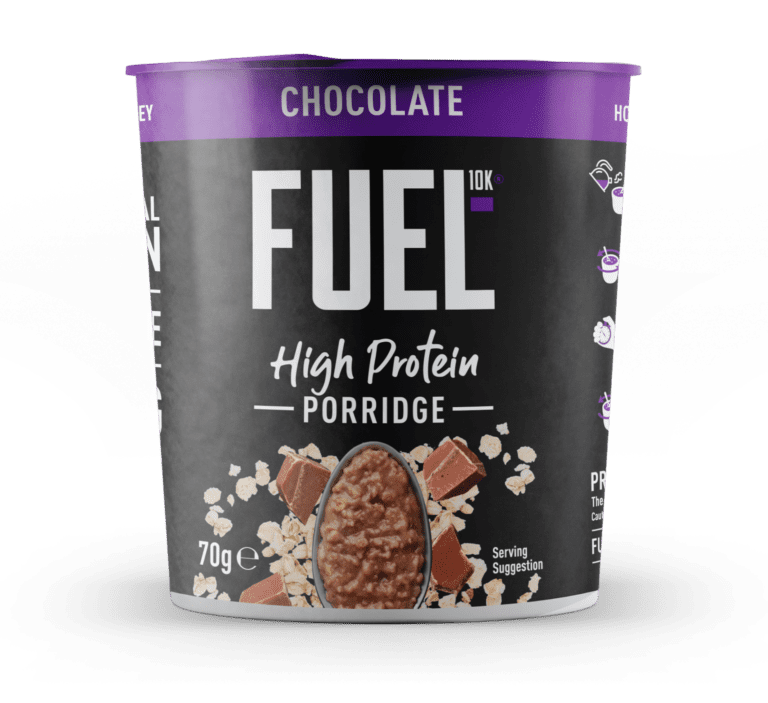 Research indicates that Millennials on the move are more inclined than generations before them to leapfrog the traditional sit-down breakfast in favour of eating on the go, or 'al-desko'. With the help of Delicious Ideas Food Group, Fuel 10K are about to take the foodservice sector by storm…
Waving goodbye to the bygone breakfast era
The traditional breakfast cereal category has been in decline for more than a decade with people increasingly opting to skip a sit-down breakfast—and avoid the washing up after!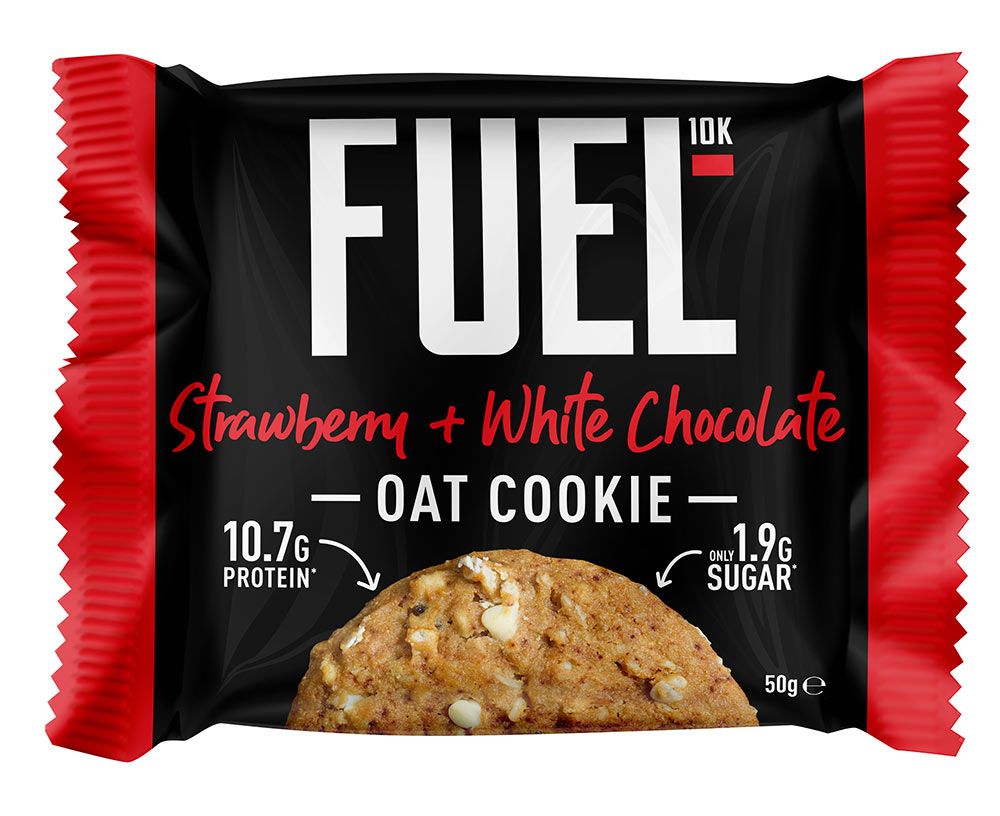 This year, research from The Grocer suggested that a third of UK adults are skipping a daytime meal in favour of a healthy snack. This is largely because modern consumers know that there are plenty of high-quality alternatives, on the high street, in schools, colleges and universities, and at their places of work.
It's because people are giving their personal time that added value status that they are eschewing tradition, and this in turn is leading to a boom in the healthy snacking market.
Today, with breakfast perceived to the be the least social eating event of the day, it is also the meal most likely to be skipped. And snack innovators are cashing in on this developing trend.
Look out! Here comes Fuel 10K
Powering into this space with protein-fuelled gusto is Fuel 10K, a sleek-looking brand that has captured the imagination of both consumers and foodservice buyers.
Some contract catering firms are so keen on Fuel 10K, from its svelt packaging to its great taste, that they have made a point of giving its products pride of place in dazzling vending display stands.
A variety of breakfast-based offerings including nutritious cookies, breakfast milk drinks, and granola and porridge pots that are high in fibre, low in sugar and that pack a protein punch, ticks the boxes for consumers who want to have a quick, filling meal and quickly get on with things.
Putting an end to 'time-sucking' routines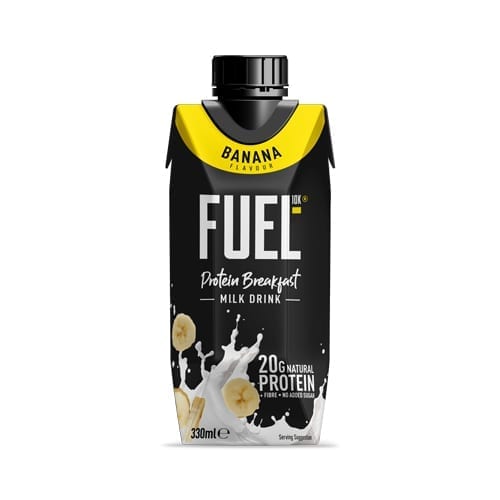 With a vision to kick into touch what it calls 'the time-sucking morning routine' Fuel 10K, in creating these exciting new breakfast options, appears to have captured the 2020 zeitgeist. Right on the money and brimming with innovatigve new ideas, the brand is seeing a rapid uptake of its products, particularly in foodservice through its layoutrecent collaboration with Delicious Ideas Food Group (DIFG).
A powerful relationship
Says Jason Kerr, one of Fuel 10K's founders, "We're quite a lean team and we hadn't really got around to focusing on foodservice until earlier this year when one of our team put us in touch with Jonathan Potter, CEO of Delicious Ideas. Jonathan looked at our products and said he thought they would do very well in the areas where the company operates.'
By coincidence, DIFG was already servicing many of the sites Fuel 10K was keen to get into such as Airbus (a big employer close to Fuel 10K head offices), Amazon and also many universities and national banks.
"It marked a good start for us," says Jason, "and we're really keen to see how far we can take Fuel 10K's product via this new partnership."
Says Jonathan, "So far, so good. Early trials of Fuel 10K's protein drinks, cookies, porridge pots and granola pots have proven incredibly popular with contract caterers and they're pleased to have these products featuring on their sites.'
And finally – a noteworthy point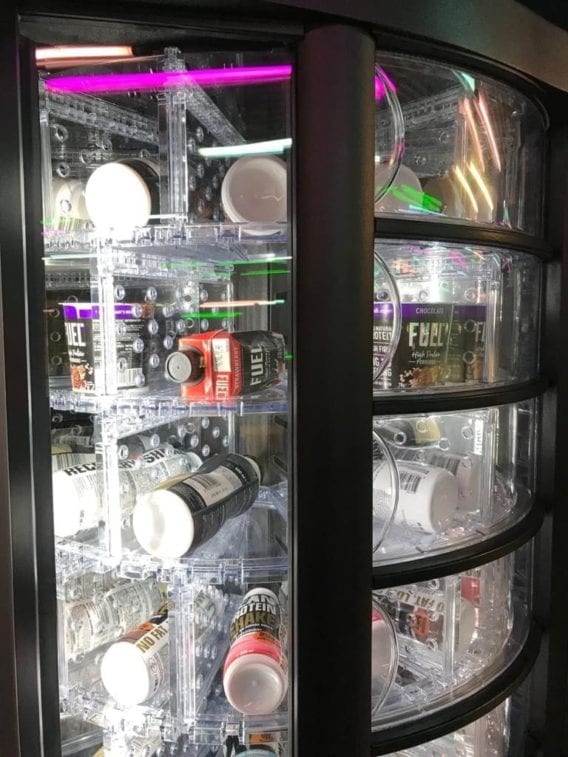 It's probably worth a mention at this point that, although Fuel 10K products are predominantly targeted at the breakfast market, there's nothing stopping consumers enjoying, say, a strawberry and white chocolate cookie or a protein drink at any time of the day.
In fact, word on the street is that plenty of savvy snackers are grabbing their nutritious and balanced Fuel 10K faves and popping them in the bag for a much-needed pick-me-up on the commute home, or a post-gym power boost.
So, stock them and stack them any time. In our experience, when it comes to Fuel 10K, they fly off the shelves any time of day.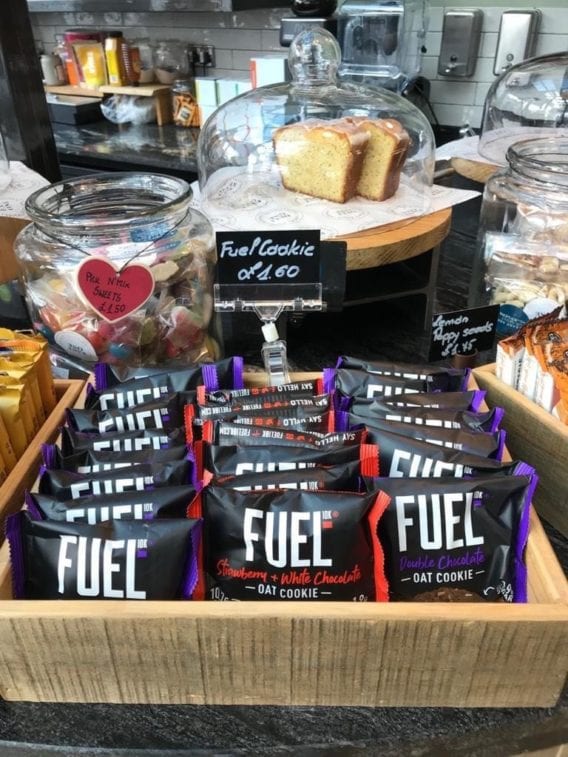 For contract caterers keen to stock Fuel 10K, DIFG is now distributing Fuel 10K's exciting ranges across the country. For more information or to order your consignment today, contact us today on: 01733 239 003 or sales@delicious-ideas.com.