TRIBE ENERGY BARS IN PLASTIC-FREE COMPOSTABLE PACKAGING – EXCLUSIVELY THROUGH DIFG!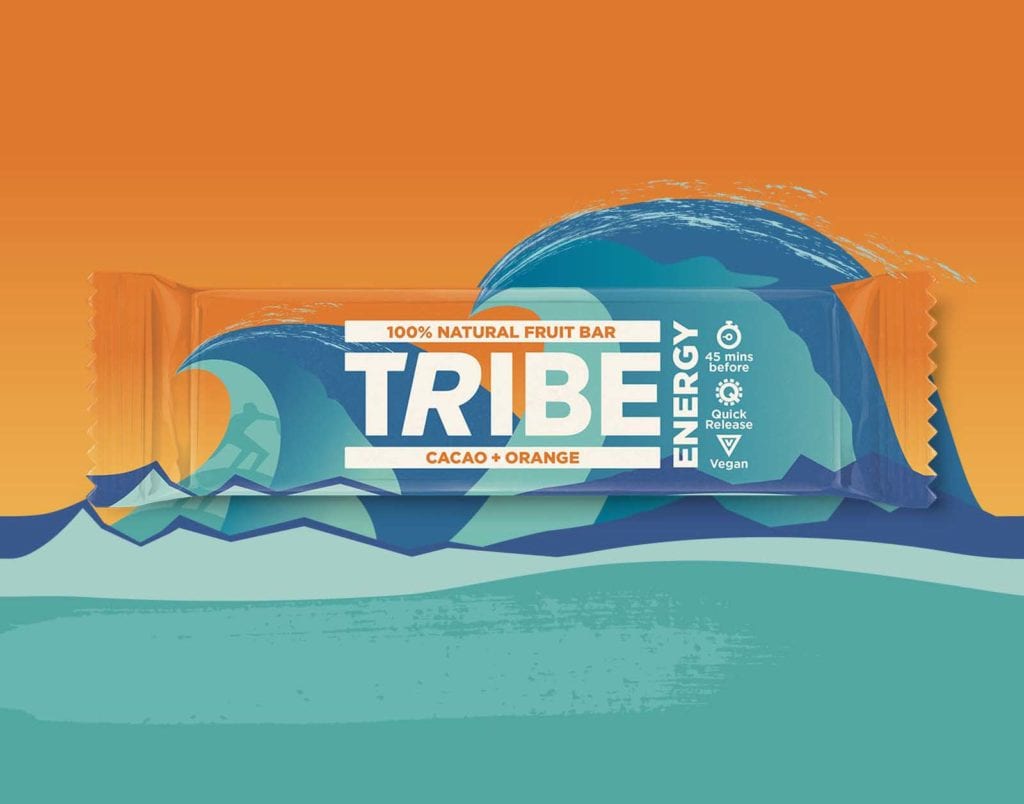 They said they would do it and they have. Why wouldn't they? These are, after all, the guys who say things like: 'Hey let's run 39 marathons in thirty days across nine countries to raise awareness of the scourge of human trafficking', and actually do it!
Compostably Yours! How a moment of clarity inspired meaningful change
Likewise, when an Instagram picture of a TRIBE bar wrapper that had wound up on a beach in Sierra Leone thousands of miles from where it had been produced in England, the founders set about making their wrappers not just compostable but fully biodegradable—as in-home compostable.
To the uninitiated, that might not sound like a big deal, but it is. Plenty of research, plenty of trial and error to make sure the protective wrappers of those nutritious vegan bars don't disintegrate and spoil the product inside, and plenty of passion!
Since the environmentally damaging effects of plastic hit the news, the race among disruptive snack brands has been on to find the best alternatives to plastic. TRIBE got there first, but aren't done yet. Now want all of their wrappers to be home compostable as soon as possible. Today, however, the Natural Fruit Bar range can boast many great things, including:
Fully vegan (read the DIFG Veganuary piece here, featuring TRIBE)
High in protein, fibre and nutritional value
Wrapped in plastic-free, biodegradable, home compostable packaging
Non-toxic packaging glue and wrapper print
Three great flavours: Cacao and Orange; Cacao and Almond; Sour Cherry
What's not to like?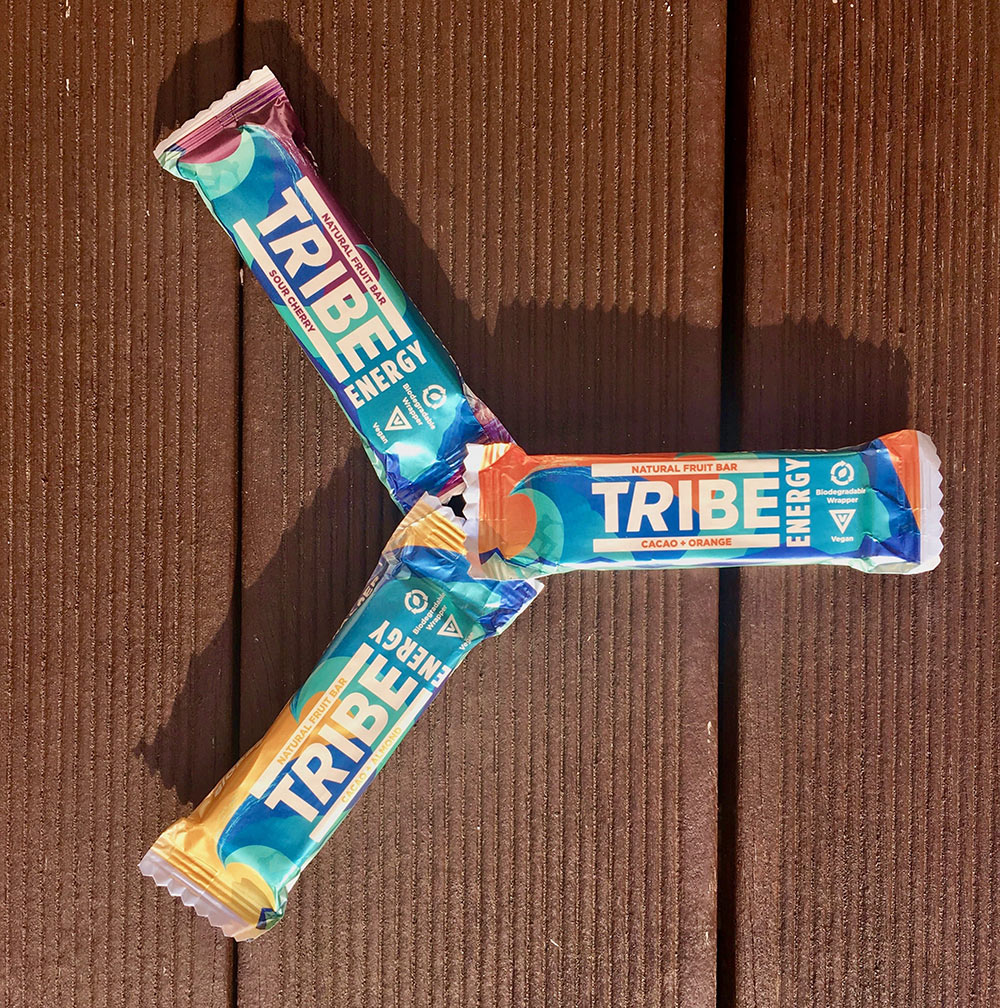 Hundreds of snacks, but few are chosen
Of course, that doesn't mean you can start littering the place with TRIBE Natural Fruit Bar wrappers thinking they'll just dissolve. But it's comforting to know those wrappers won't stick around for the next ten thousand years causing environmental headaches.
Says Chris White, UK Channel Controller at Delicious Ideas Food Group (DIFG), 'Working with the TRIBE team makes us proud as a company.
"We get to look at and test all of the new snack products that come our way. Each year we see hundreds, if not thousands, of new snack products and only take on those that we feel have a strong chance of performing well in foodservice."
A nutritious Snack Millennials (and just about everyone else) can believe in…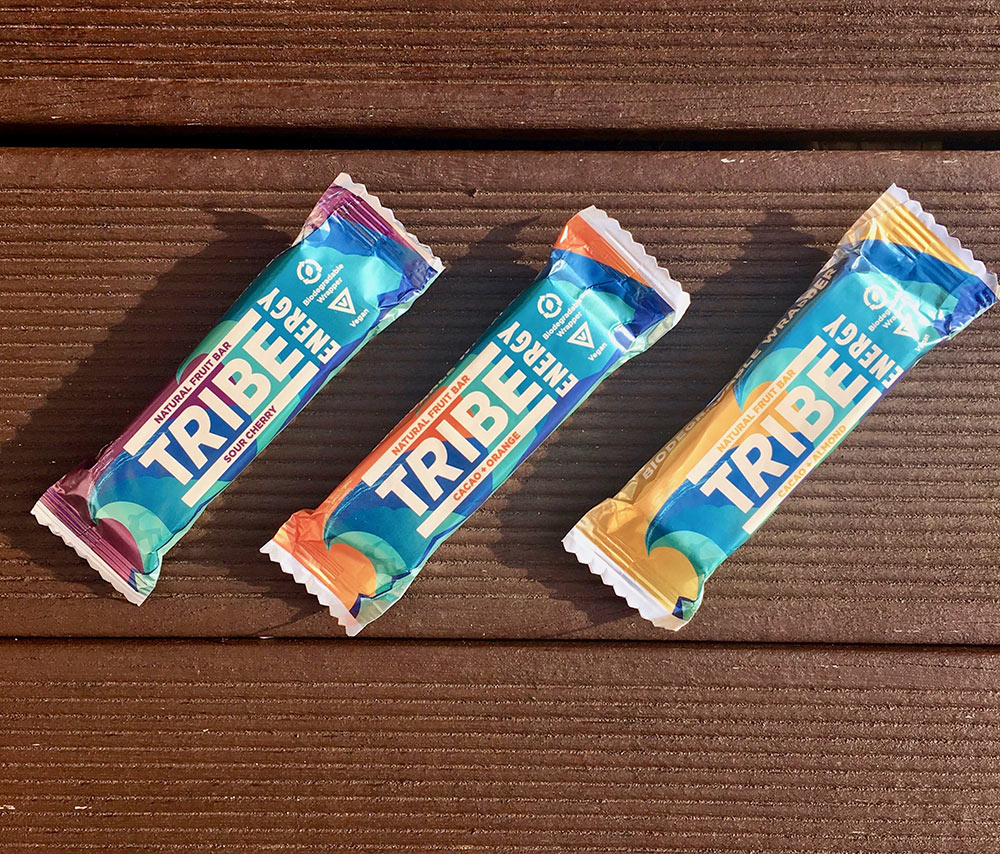 He adds, "Contract caterers rely on us to pick winning snacks and TRIBE have done something different. They always push boundaries and there's a hunger to be one step ahead when it comes to the nutritional performance of their products and the wider social, environmental and community themes they represent.
"I'm vegan and TRIBE bars are snacks I reach for to keep me going through the day. TRIBE has a holistic approach to what they do, and I think this is really what modern consumers are looking for.
"The compostable packaging on the Energy Bars is the cherry on the cake. What they've achieved makes it easier for consumers to choose TRIBE nutritional snacks. They've raised the bar, and others will have a job to follow suit.
"Forward-thinking brands know they need differentiators to stand a chance of surviving long term in the evolving snack sector. TRIBE is one of those brands."
Says Tom Stancliffe, Co-Founder of TRIBE, "The world is becoming healthier, more sustainable and more conscious of its social impact. TRIBE is at the forefront of this revolution; developing market-leading natural and vegan performance products and 100% compostable packaging for the UK market.
"Our mission is to continue the TRIBE journey that began with a 1,000-mile run to fight human trafficking in 2013 and to end modern slavery. Our registered charity, the TRIBE Freedom Foundation, is on track to raise almost £500,000 to fight human trafficking in 2019."
Order your boxes of TRIBE Energy Bars through Delicious Ideas Food Group today!