DIFG Meet Grenade®: An Explosive Range for Sports Nutrition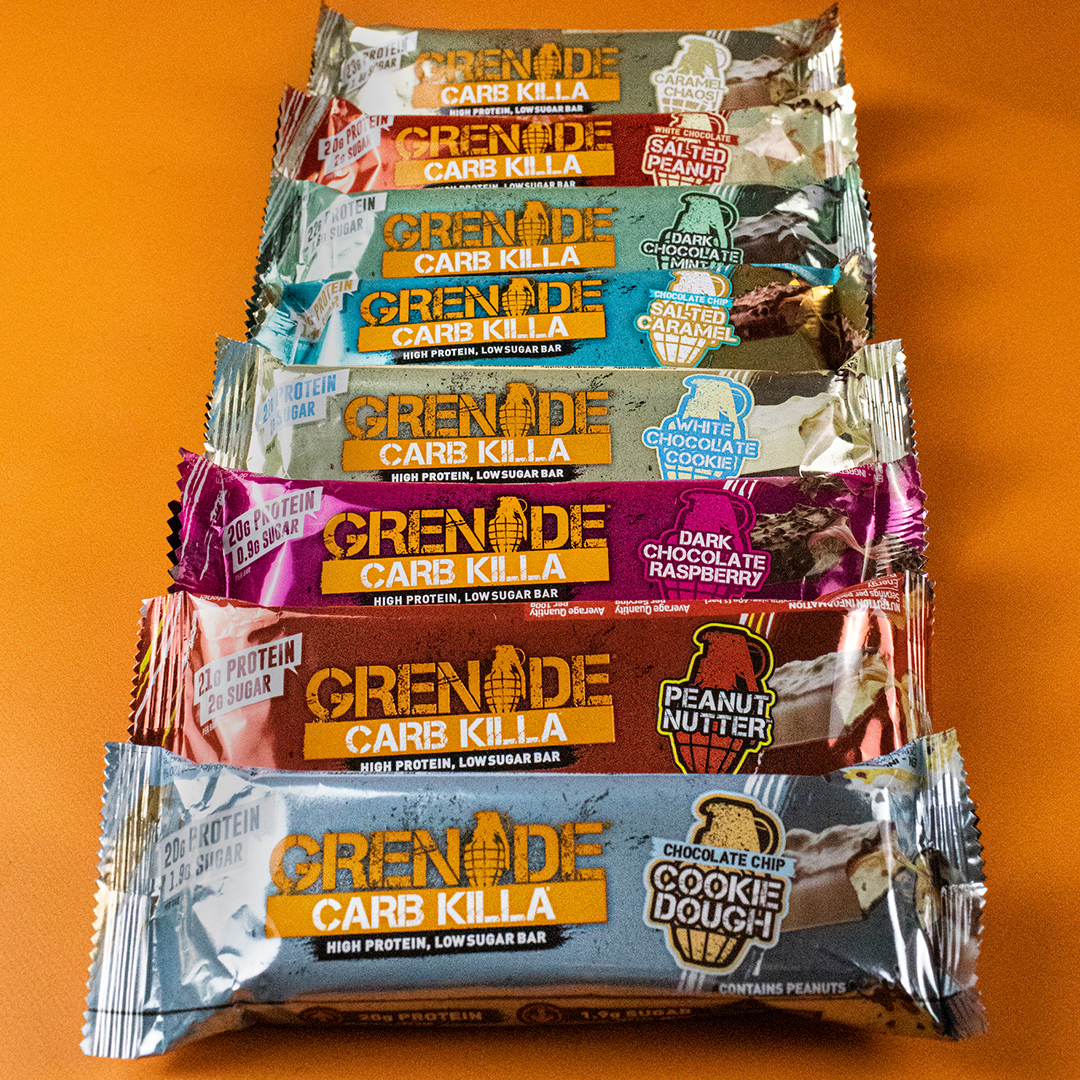 Founded in 2010 by Alan and Juliet Barratt, Grenade®'s mission was simple: to create an iconic weight-loss product and become THE brand within Sports Nutrition. Grenade®'s first product was so effective, a friend described it as explosive, "like a grenade". This product became Thermo Detonator® and the brand name, Grenade®, was born. Today, Grenade® is available in over 80 countries, with a multi award-winning product range, including our best-selling Carb Killa® protein bars and cutting-edge sports nutrition, Grenade® has you covered.
Grenade Explodes Into Life: Dan Thorpe, Trade Activation Manager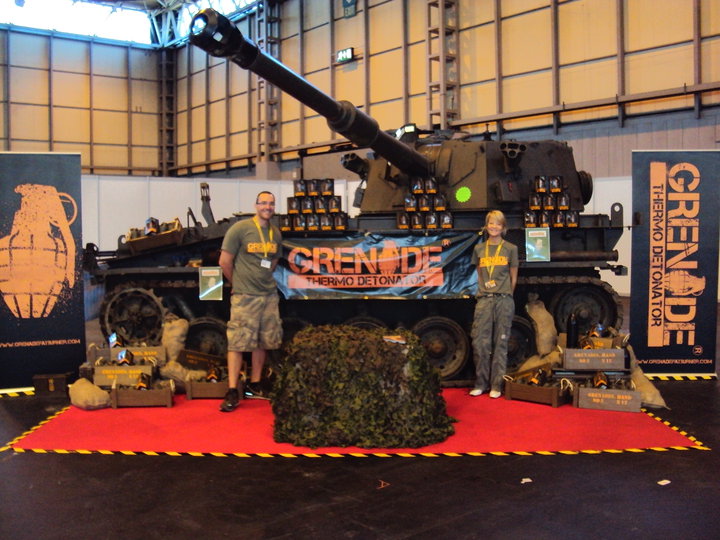 After years of development, Grenade® is born! The launch of their first product, the award-winning and iconic weight management product, Thermo Detonator puts Grenade® on the map! In order to put the Grenade brand on the map, Alan and Juliet took the now iconic Grenade® tank to the largest fitness expo, Bodypower, Birmingham, UK in 2011. This made the industry sit up and notice that Grenade were here to disrupt the industry!
Grenade Reinforcements Arrive: Dan Thorpe, Trade Activation Manager
Following the huge global success of Thermo Detonator, the Grenade® product lineup expands, with a variety of innovative sports nutrition products such as .50 Calibre Pre-Workout and Hydra 6 Protein Powder. Created with the DNA of Grenade of high quality products with the best ingredients available, the sports range forged the brand's place into the increasing popularity of the sports nutrition industry.
Grenade Raises The Bar: Dan Thorpe, Trade Activation Manager
2015 saw the protein bar game change forever, with the launch of the high protein, low sugar indulgent Carb Killa bar, now the UK's best-selling! As sports nutrition became more mainstream through the popularity of social media, Carb Killa became the go-to product for those who were on-the-go, who wanted to maintain a healthy lifestyle but still enjoy a sweet snack. The Carb Killa bar began to fuse sports nutrition and regular snacking together, catapulting the healthy snacking market to the front of retailers minds.
Shakin' Things Up: Dan Thorpe, Trade Activation Manager
Following the huge success of the Carb Killa Bar, the high protein, low sugar range expanded with the innovative and indulgent Carb Killa Shake. Putting the bar into a shake made sense and offered another delicious but healthier alternative for consumers looking to snack on-the-go.
The Snacking Revolution Begins: Dan Thorpe, Trade Activation Manager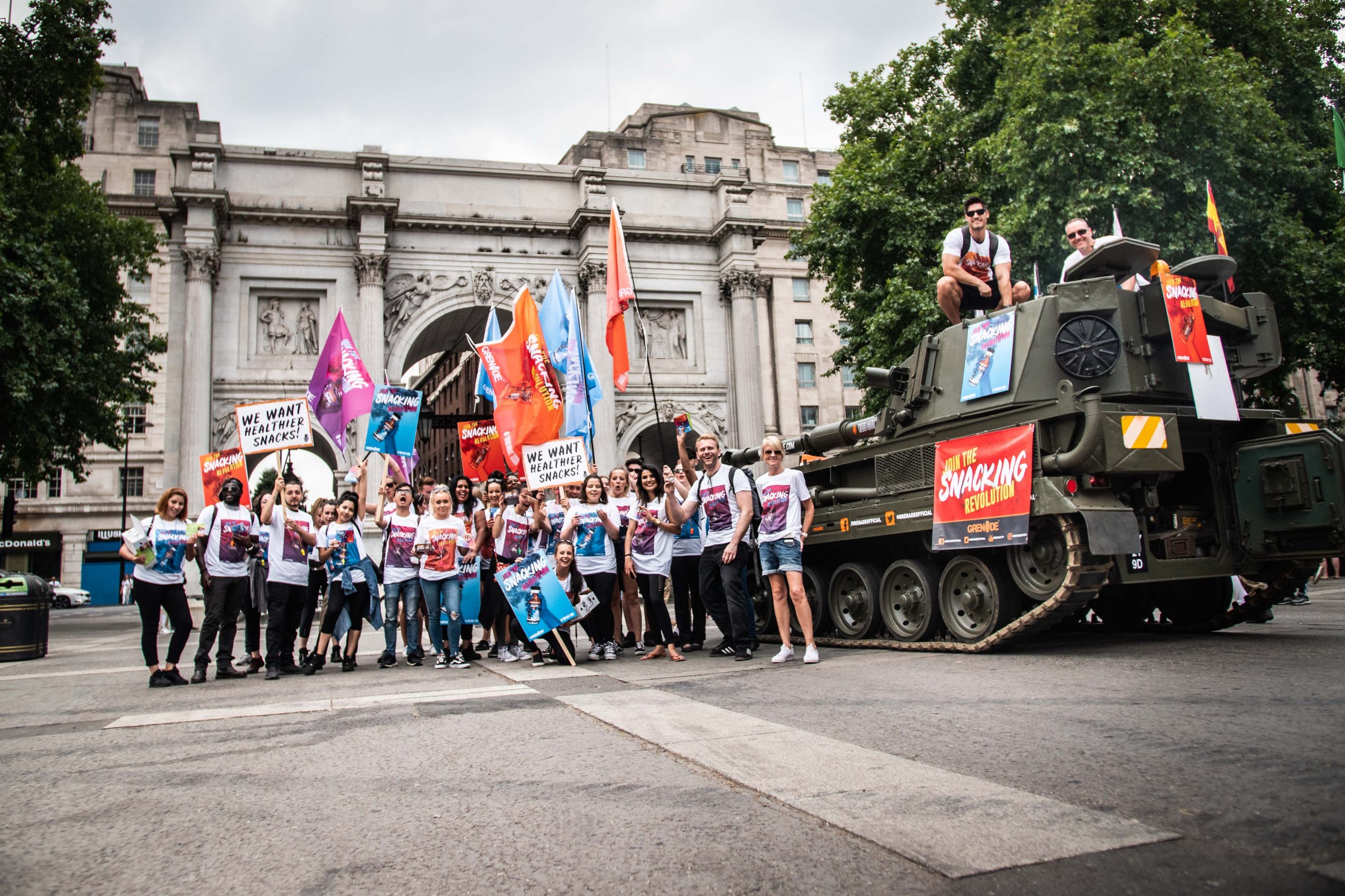 The war against unhealthy snacks begins in true Grenade® style – the first UK Tank Tour took Grenade®'s healthier snacking message to the streets. Not content with sitting back and watching customers struggle to find their high protein, low sugar snacks, Grenade led the charge to make healthier snacks more visible in-stores. This revolution highlighted that the demand was there, and it was up to retailers to help customers snack healthier!
Mondelez International Welcomed Onboard: Dan Thorpe, Trade Activation Manager
Mondelez international acquired a significant majority interest in Grenade®. The acquisition will allow Grenade® to accelerate growth, as it enters an exciting new chapter in the business' history. Mondelez will provide all the support needed to ensure Grenade®'s range of healthier snacks are available where customers are looking to purchase them and help continue to deliver innovative new flavours, products and activations.
Grenade® Today: Dan Thorpe, Trade Activation Manager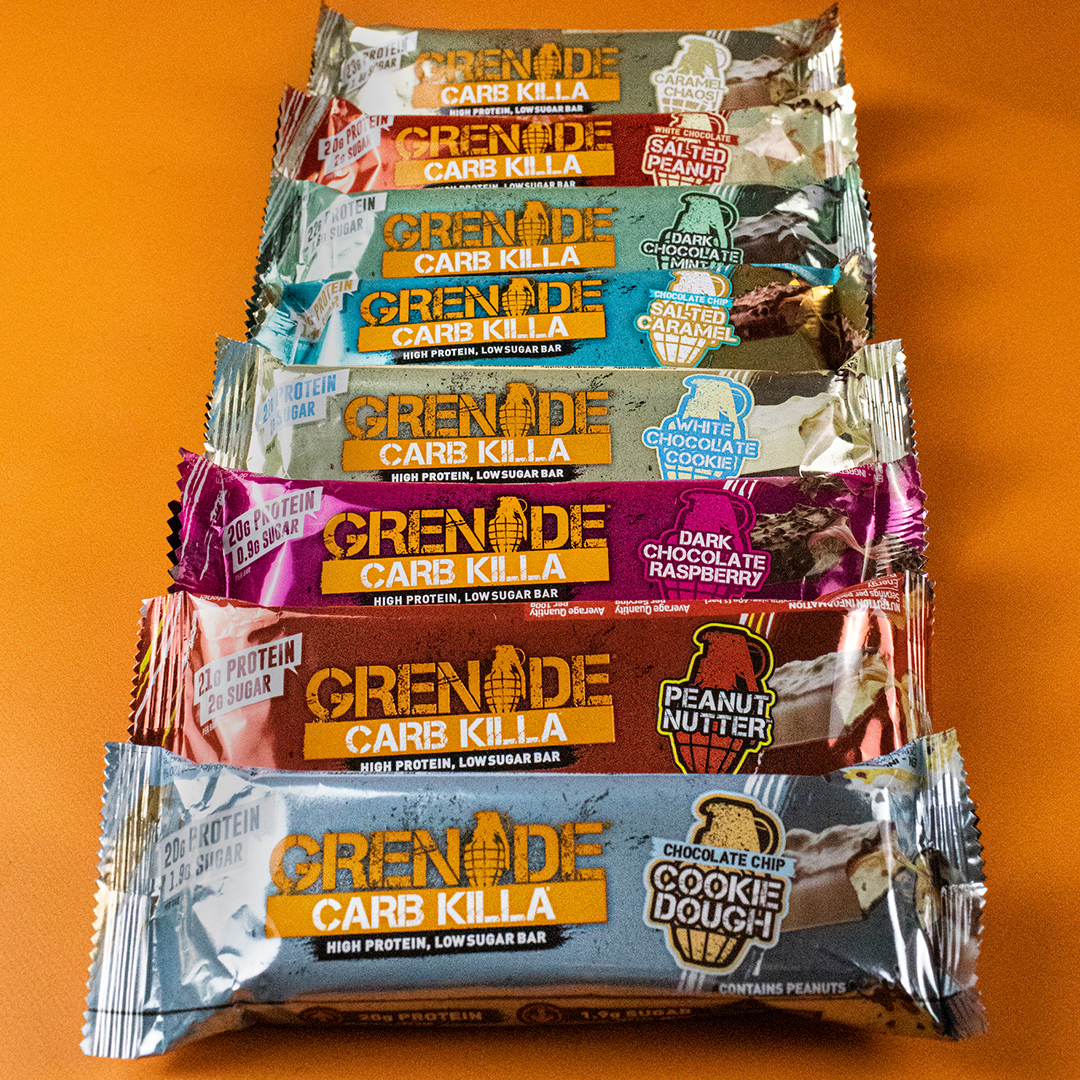 Grenade® is currently the UK's best-selling protein bar brand and over 3x the size of their nearest competitor[1]. With 15 delicious flavours of Low Sugar, High Protein Bars and 6 flavours of Protein Shakes, Grenade® has a flavour that everybody will enjoy. The success of the Protein Bars has led to them out-selling leading chocolate singles[2], proving they power of protein is well and truly necessary when considering a snacking range.
Grenade® will continue to disrupt and be at the centre of the healthier snacking category as we recover from the impact of COVID. Launching new flavours, offering innovative POS available for stockists and a desire to support where possible with sampling opportunities, Grenade® has the supply to ensure you get off to an explosive start with their range!
[1] IRI Marketplace, Total UK Market, Value Sales, Grenade Protein Bars, 52wks to 17/04/22
[2] IRI Marketplace Total UK Market Value/Store/wk Protein Bars Carb Killa 52w/e to  17/04/2022 (ND > 5%) (Singles pck ONLY)
How To Stock up on Grenade® Today
Delicious Ideas Food Group supply snacks, confectionery and beverages including Grenade to thousands of sites around the UK. If you are a hotel, pub, café, co-working space, deli, farm shop or more, set up an account here and get wholesale deliciousness delivered to your site today!
If you have any questions or just want to find out a bit more about our service, get in touch with a member of our sales team today on 01733 239003.