DIFG meet Howdah: Adventurous Indian Nibbles 🌏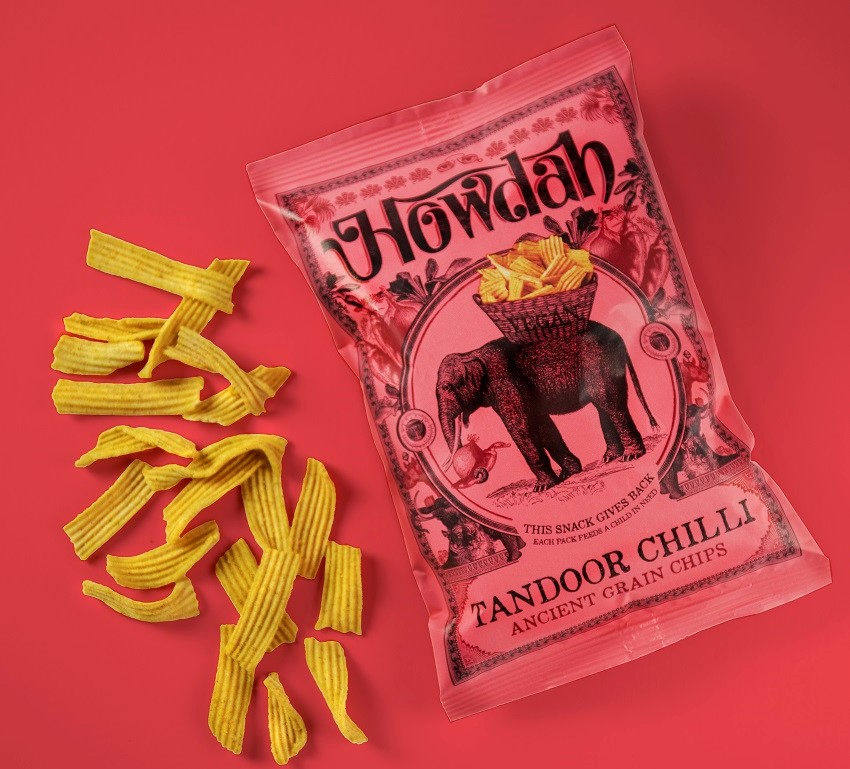 Howdah is a mission-led, social impact brand, that is disrupting the snacking market by bringing truly adventurous and deliciously moreish, modern Indian nibbles to mainstream Britain for the first time.
Bringing the vibrant flavours of India to the UK snack market! Falu Shah, Founder of Howdah Snacks
Howdah snacks are bursting with all the vibrant flavours of India, curated for the modern British palate. Its eclectic range is crafted with ayurvedic ingredients, such as turmeric, coriander and ginger, made from its Founder's centuries-old family recipes and brand-new innovations, inspired by the most exciting Indian street food.
Howdah stands for bold flavours, exciting textures, and the delight of adventurous eating. What's more all products are 100% plant-based and free from artificial flavours and preservatives.
About the Howdah range available with DIFG: Falu Shah, Founder of Howdah Snacks

Tandoor Chilli Chips: Howdah's new product harnesses the power of ancient grains, which have been used for thousands of years in traditional Indian cooking and are higher in fibre than their contemporary counterparts, with added vitamins, minerals and healthy fats. The snacks use a mixture of Sorghum, Chickpea and Split Black Gram Flours for a unique texture combination. On this innovative base Howdah's Tandoor Chilli edition delivers the aroma and flavours of Tandoor oven-cooked Indian cuisine!
Onion Bhaji Half Moons: Howdah's Onion Bhaji Half Moons are aromatic, crunchy crescent-shaped snacks made from a lively blend of mellow onion, zesty turmeric, and a little kick of chilli. An exciting and adventurous creation from Founder Falu Shah, the nibble is inspired by that UK favourite, the onion bhaji starter. Often called bhajji, bhajiya or bajji, they are traditionally snacks originating in the Indian state of Maharashtra, where they are still eaten during the monsoon season, when the climate cools after a hot summer. Bhajis are now found across the globe, served as a street food stall snack or as a restaurant starter. Howdah has created its own unique take on the Bhaji, so that you can enjoy it anytime, anywhere!
Combining a good product with a good cause: Falu Shah, Founder of Howdah Snacks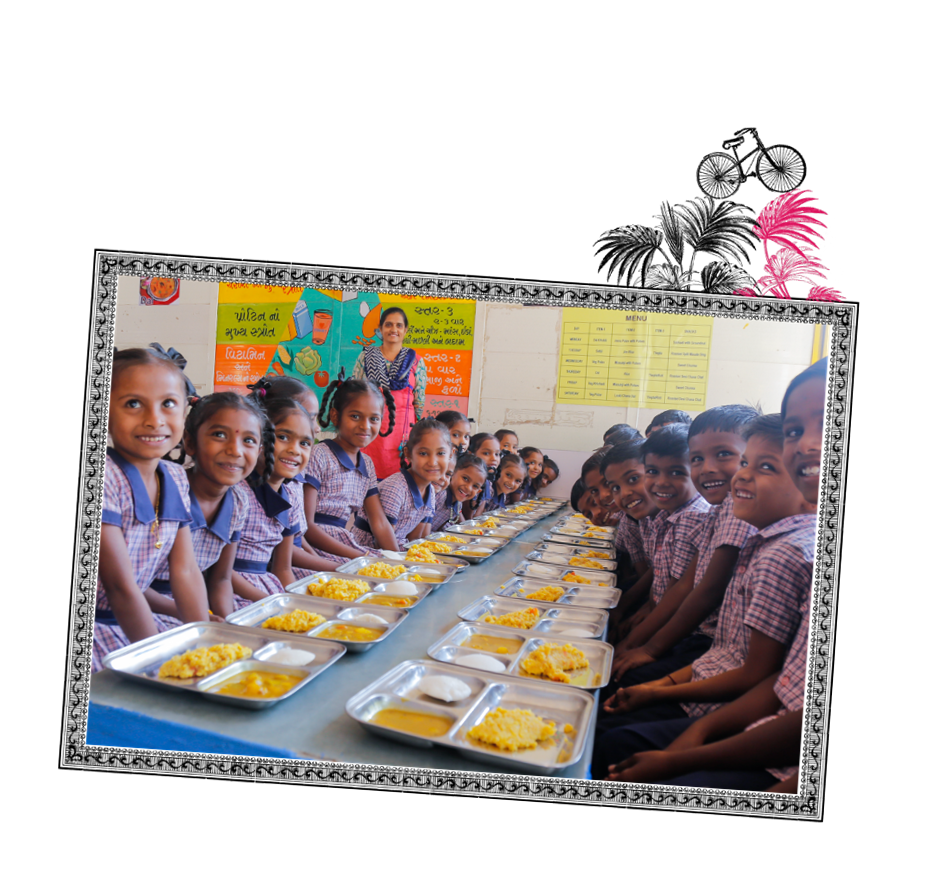 More than just a delicious treat however, Howdah also prides itself on being the snack that gives back. Founded by Indian entrepreneur Falu Shah, her vision was to combine a great product with a good cause, to empower consumers. Every pack Howdah sells provides a free school lunch to a child in need in India and this brilliantly simple one-snack-one-meal initiative encourages children to attend school and gain an education, by providing free meals.
How To Stock up on Howdah today
Delicious Ideas Food Group supply snacks, confectionery and beverages including Howdah to thousands of sites around the UK. If you are a hotel, pub, café, co-working space, deli, farm shop or more, set up an account here and get wholesale deliciousness delivered to your site today! If you have any questions or just want to find out a bit more about our service, get in touch with a member of our sales team today on 01733 239003.