Introducing Boostball's New CBD Product Launch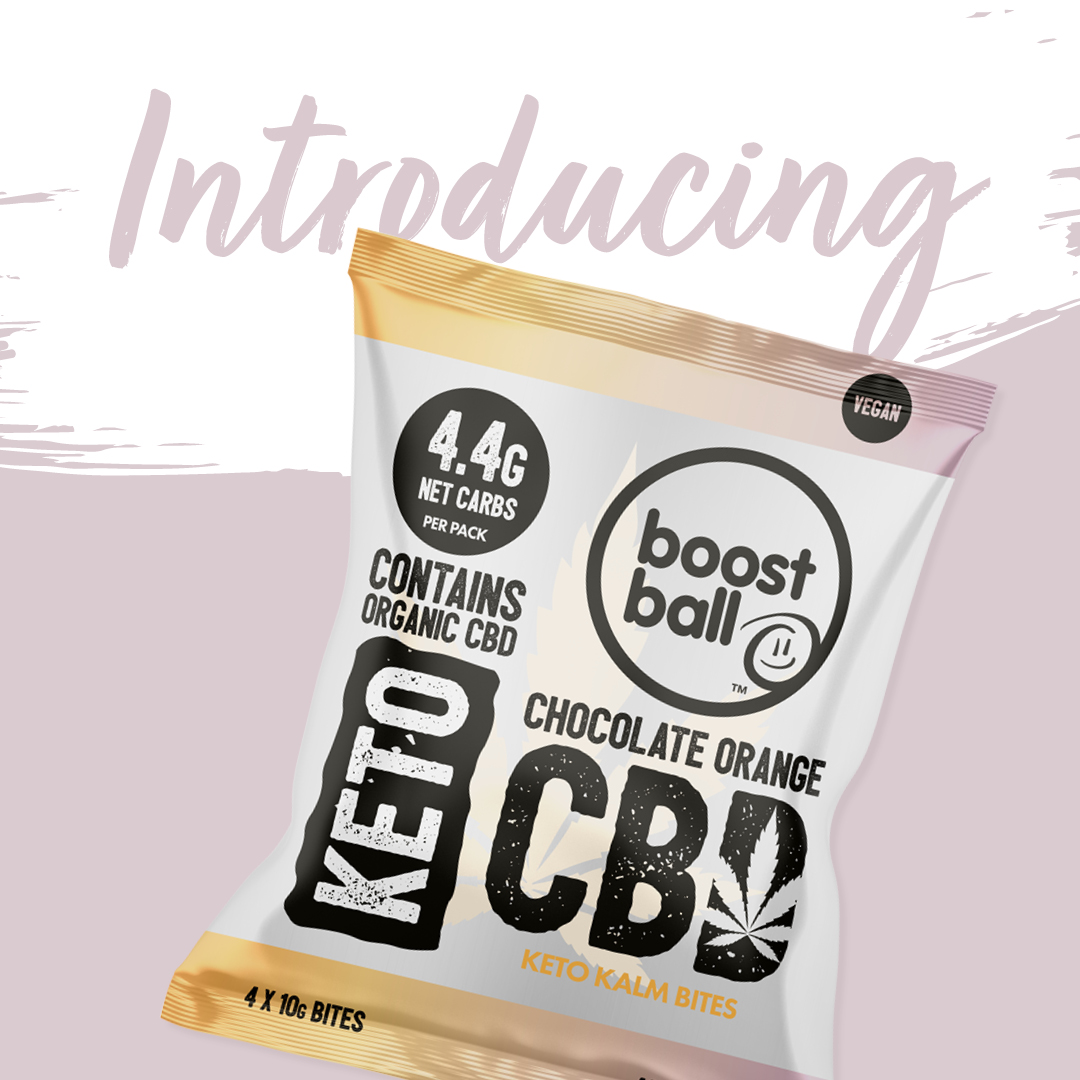 Boostball, CBD benefits and why CBD is useful for people on a keto diet. Find out everything you need to know here!
Tammy Bonning, Marketing Director at Boostball tells DIFG about the brand
"Back in 2016 when Boostball was born, we wanted to create a brand to encompass an all-natural product with more protein and fewer ingredients. Our high protein balls and bites were created & took the world by storm. Our Peanut Cookie Dough bites won a Great Taste Award and we started to branch out across the world. Business was doing well and Boostball became a well-known brand of which we were so proud of."
"Spring forward to 2020, a year that inevitably could've broken us, as the world of small business took a turn for the worst. We persevered, we strived to thrive…we just couldn't leave it there… So, we rose above and brought our brand new KETO RANGE to the market.  A range that consists of 100% natural ingredients with nothing artificial at all. The whole range is vegan, gluten free, soya free and palm oil free. We have also packaged the whole range in recyclable packaging. We create with the finest ingredients, such as MCT which aids the ketogenic diet additionally to the main ingredients of the products."
"We didn't know if they would be received well, but there was only one way to find out! Onwards into 2021 and we were the very FIRST UK Keto brand to create a ready to drink shake, the very FIRST Keto brand to sell into a UK Supermarket, stocked in a multitude of stockists across the UK and we have broken into the USA! In fact, Boostball is now stocked in 36 different countries across the globe, with even more lined up this year! 2022 will see some BIG plans from Boostball, including a multitude of new products and we cannot wait to share."
What's new for Boostball?
This year will see many new products from Boostball and in the spotlight right now is the Keto Kalm Bites.  These delightful bites are Chocolate Orange flavoured and contain CBD. With CBD taking the world by storm, the team wanted to ensure the brand was staying on-trend with the market and providing this powerful supplement within their recipe was the way to do so. This also meant that Boostball were able to develop the Keto bites to supplement with even more beneficial value. You can purchase these products directly from Delicious Ideas Food Group from February 1st!
What is CBD & why is it useful on the Keto diet?
CBD (cannabidiol) is extracted from the plant Cannabis Sativa.  CBD is associated with the therapeutic properties of cannabis and none of the negative intoxicating and psychoactive effects that THC can potentially cause.
When creating our recipe for the Keto Kalm Bites, we chose a water-soluble CBD from Mee CBD.  Their products are Organic and Vegan which is a great start.  Built to mix and specially formulated not to separate, even after a long shelf life.  With a truly soluble and tasteless formula, it equates to 4 to 10 times the absorption of typical oil-based carriers and ensures a higher strength with greater impact, without the nasty flavour.  With up to 9x bioavailability of standard CBD oils it seemed a no brainer for us to use this supplement being as it is gentler on the digestive system too.
For those starting out on the keto regime CBD can help ease your transition into ketosis.  It supports good digestion, optimises metabolism and helps recovery from exercise.  The Keto Diet and CBD have both been studied for very similar effects and working in unison they both create the synergy to optimise our bodies' natural fitness, inside and out.
The Keto Kalm Bites can be used as your daily nutrition to support both mental and physical strength.  With additional benefits known to support anxiety, arthritis, insomnia, MS, chronic pain, depression, psoriasis, Parkinson's, PTSD & much more.
Where do I purchase Boostball for my business?
Hungry yet? Find Boostball's range of delicious snacks here and place an order today. You won't regret it, we promise. Setting up an account is easy, just sign up with our simple new trade customer form: https://delicious-ideas.com/trade-account-registration/. Delicious Ideas Food Group supply a range of snacks, confectionery and beverages to thousands of catering sites around the UK! Whether you are a pub, hotel, cafe, office and more, become part of the deliciousness today!
If you have any questions or just want to find out a bit more about our service, get in touch with a member of our sales team today by emailing sales@delicious-ideas.com or calling 01733 239003.