Spreading a Little 'Lockdown Love' with the Ultimate Snack Box Surprise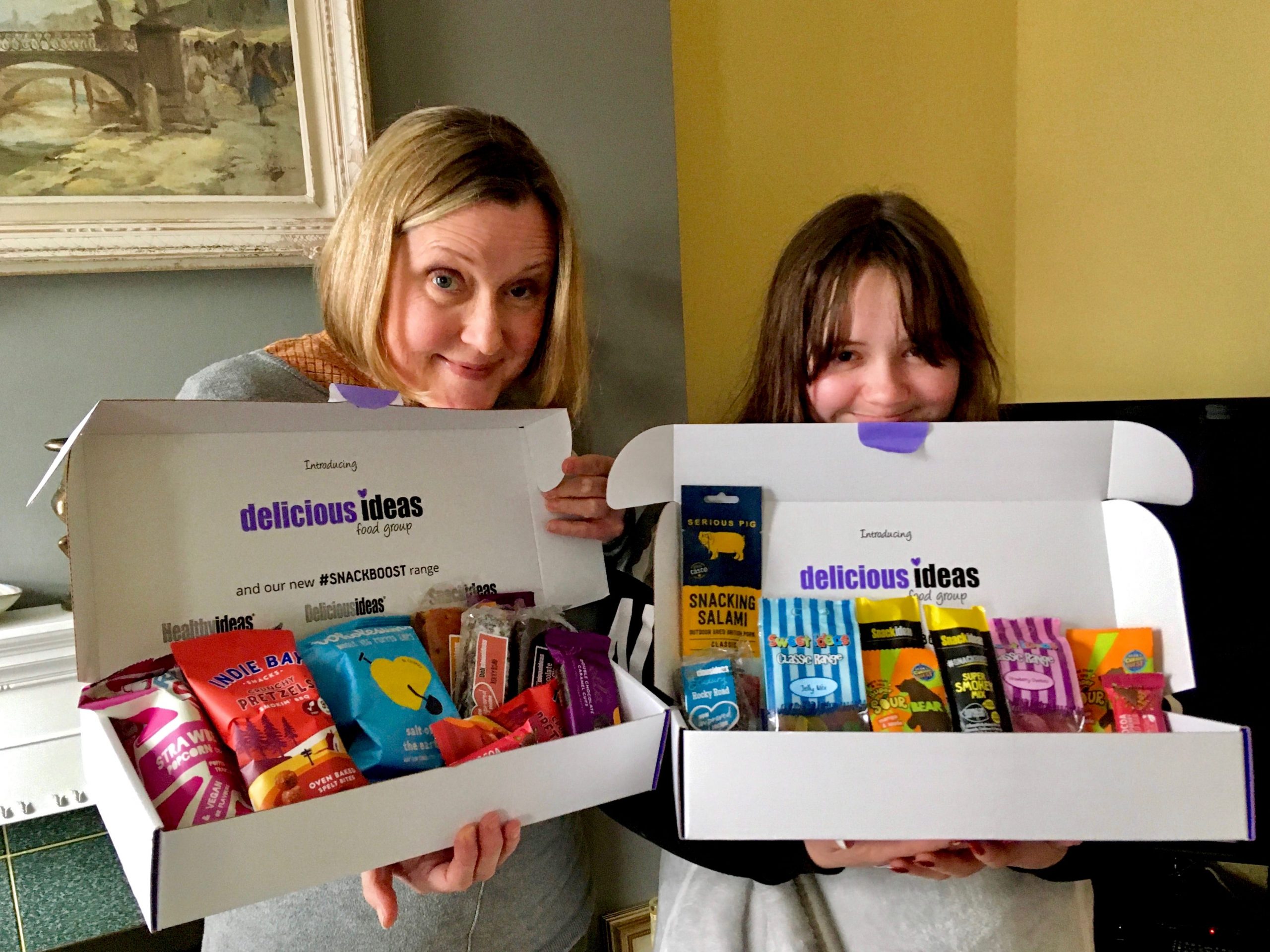 They might not love the lockdown, but they love the ultimate lockdown snack box.
Discover how one firm has turned to sanity-saving snacks to put smiles on the faces of employees working from home—and their families.
With many employers compelled to send staff home to work, or furlough them under the government's job retention scheme, it's been a challenge to find innovative ways to keep those remote workers motivated, engaged and connected…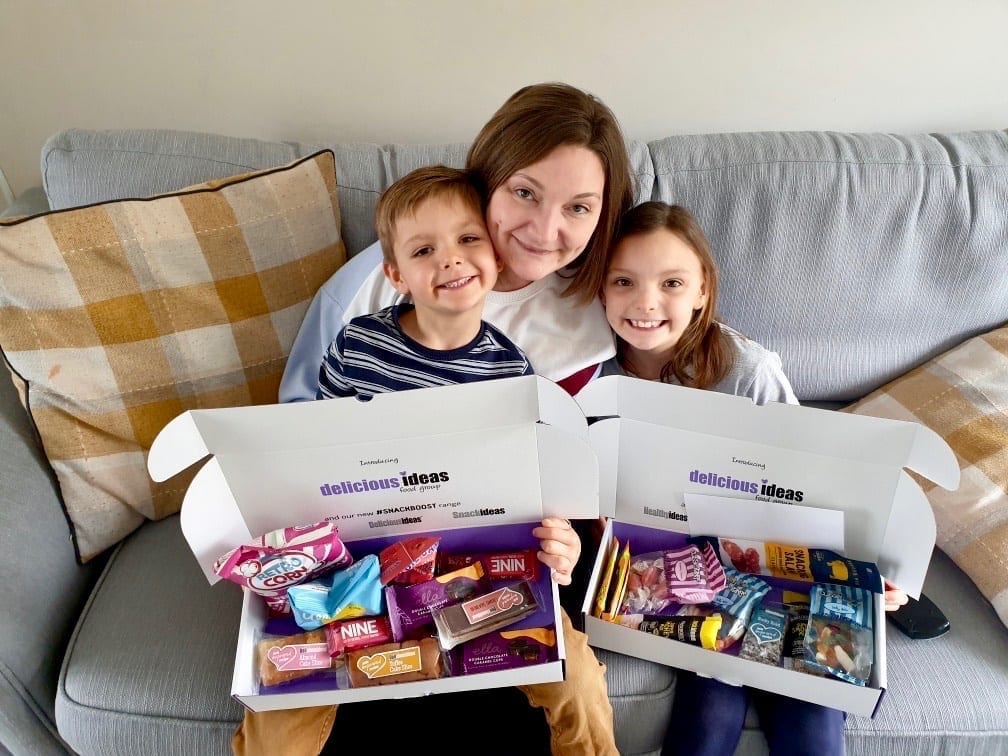 But Charis, a Peterborough based company that helps Energy Companies, Housing Associations and many other organisations to support their vulnerable customers, found a way to do it.
Nicola Eastwood, Charis' HR Director said, 'We wanted to come up with something that would show our employees how much we appreciate them and send them something to make them smile during these uncertain times'.
She added, 'Because even a routine activity like food shopping has become more challenging, we wanted to treat them with some sort of food delivery, one that was not just functional but also fun.'
A spectacular snack-fest for isolating families
With this in mind, Nicola and the company's HR manager, Kerry Dair, approached Peterborough-based snack producing, packing and distribution company Delicious Ideas Food Group (DIFG) and asked them to come up with something sensational.
'The brief we gave them was to create a box that was family-friendly with the sort of treats children love along with some healthy snacks for busy mums and dads to graze on throughout the day. Delicious Ideas then went ahead and created the Pandemic Picnic Box, as it has now become affectionately known.'
She added, 'Delicious Ideas really helped us achieve our goal by conjuring up an imaginative mix of treats and snacks in a way that very few other suppliers could, and the positive responses from our employees have been truly overwhelming.'
Said the CEO of Delicious Ideas, Jonathan Potter, 'Throughout the country employees are working from home and being furloughed. Engaged business owners and employers are keen to show their employees that they are thinking about them during these unparalleled times.
'The picnic box is a simple but effective way to do that and include other family members who might also be in lockdown. What's great is that, since we've started creating these picnic boxes the word is spreading and we've seen a rapid increase in demand.'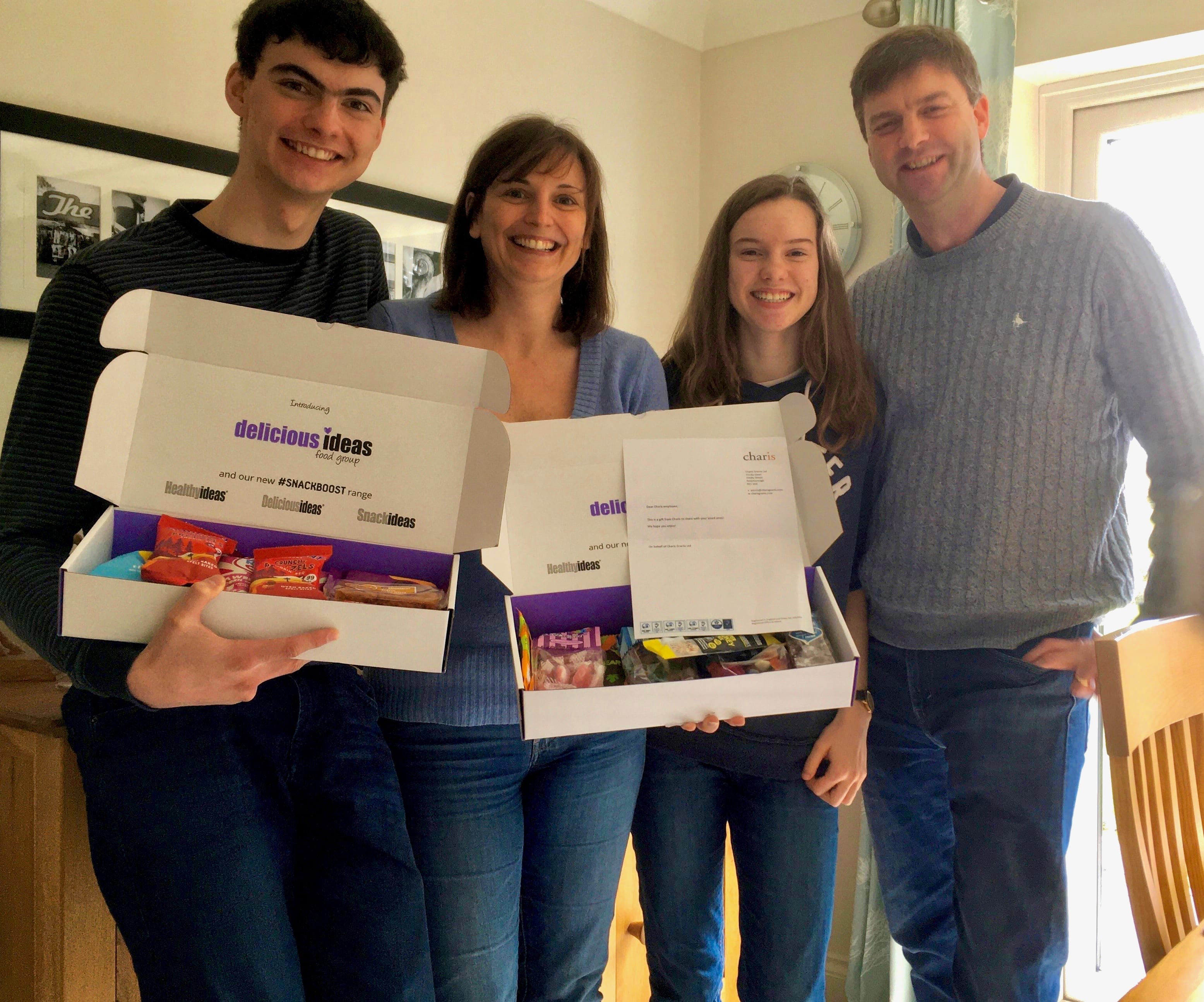 And… the amazing feedback…
"Well we are missing the sunshine here today but have just received the most lovely surprise delivery to cheer us up Thank you so much to you and anyone else involved for the yummy treats, it has but a smile on mine and the children's faces which is a priceless thing."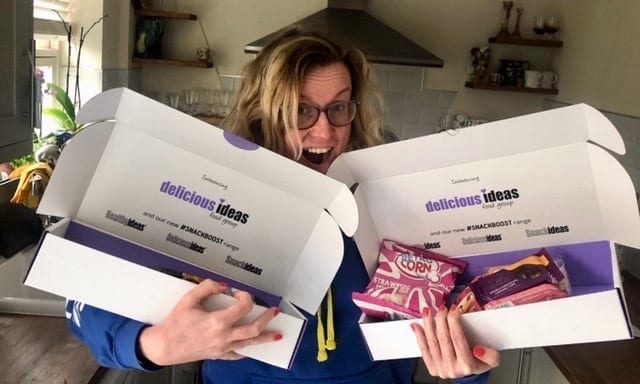 "We are not sure who to thank but we have just received the snack boxes! they are sooooo cool Thank you!!"
"Good morning! Who sent out these gorgeous snack boxes!? Honestly some of my favourite snacks are in these!!"
"I just wanted to pass on my thanks to Charis for the wonderful surprise delivered to my doorstep this morning! I grew up reading Enid Blyton and always dreamed of receiving a tuck box!!"
"I also wanted to say a massive thank you to Charis for the lovely gifts. Definitely cheered us up this morning."
"I received some treats today I thought they had come to the wrong address! Thank you was a lovely surprise!"
"Please can I just thank you so much for my lovely delivery. Made me cry!"
"I just wanted to say a HUGE thank you to you all for the lovely surprise snack boxes. So so kind and really made us smile."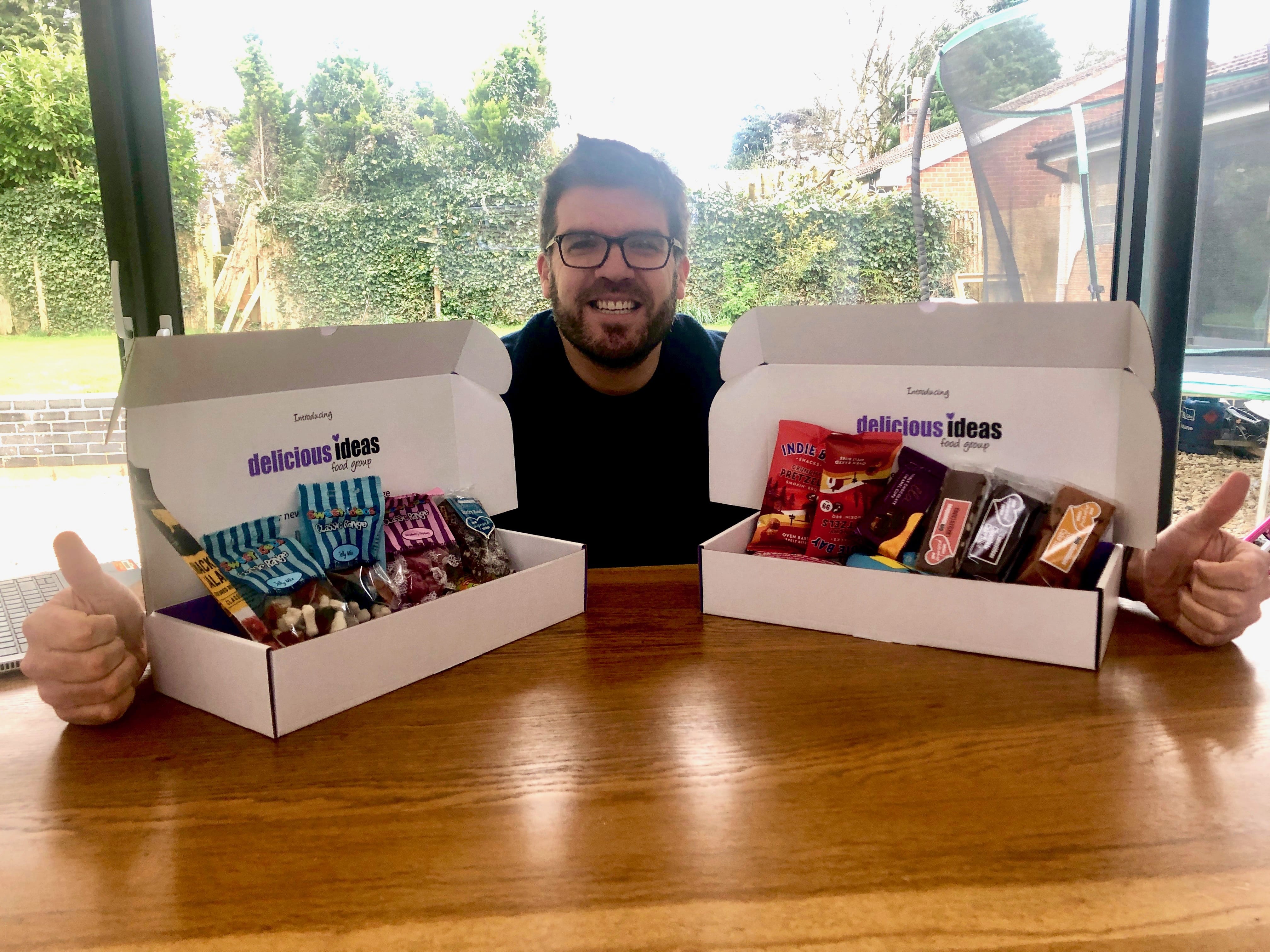 "I've just received my treat box -thank you so much it was a lovely surprise and amazing treats. It's a real boost so thank you."
"I received gift from Charis yesterday evening Thank you ever so much, made me so happy to receive one at this point of time where we are not able to meet any friends or family."
"I would just like to say thank you for the gift boxes I received yesterday, if you could pass on to those responsible, it was a lovely gesture."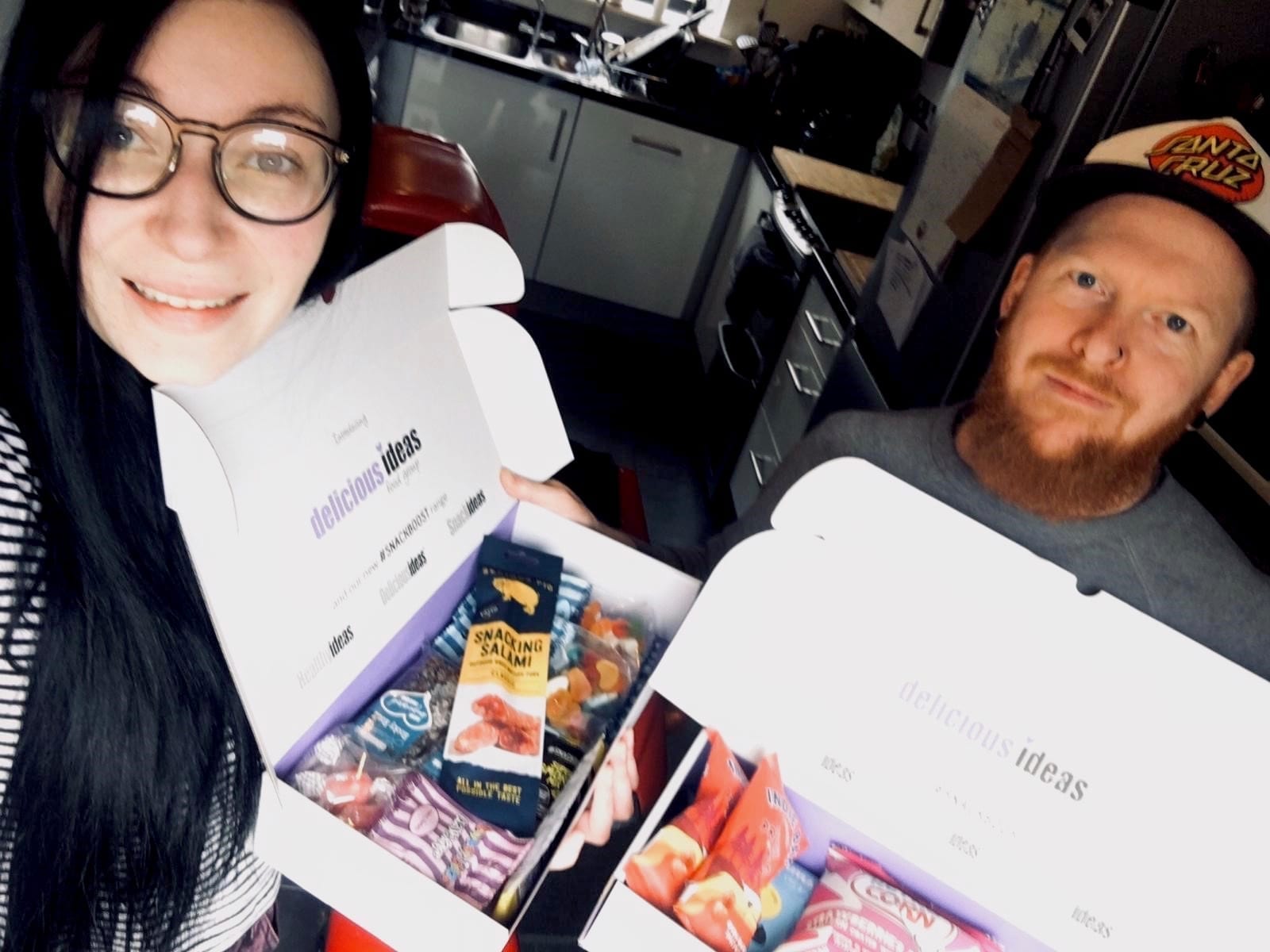 "Thank you for the surprise today. Totally unexpected but welcome."
"Thank you very much what a lovely surprise for us all."
"I just wanted to take a moment to say thank you for the food parcel. I know that the team and I really appreciate the thoughtfulness."
To find out how to spread a little lockdown love to the people you care about, get in touch with Delicious Ideas Food Group today.