BARÚ meet DIFG: Chocolate, exciting again!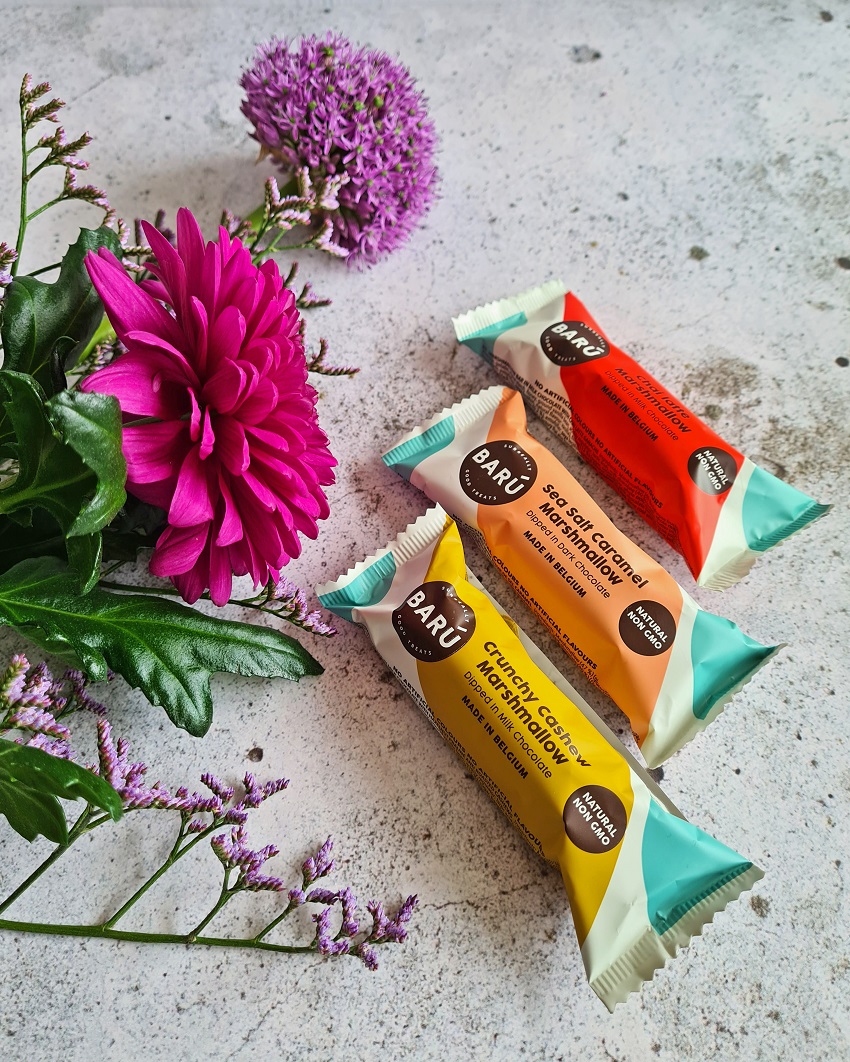 BARÚ makes unique chocolate treats known for their inventiveness, such as the first ever chocolate coated mallows with a salted caramel filling. Founded in 2008, it's their mission to make eating chocolate a wondrous and inspiring experience. 
"For us a great chocolate product invokes curiosity, wonderment and inspiration. We love working on new ideas and interesting twists on all time classics. Great discoveries lie ahead." 
Founders Gunther and Maarten found each other in their love for marshmallows. As kids they would go through 10 bags a day, and even more on their birthdays. But when they tried them again as adult kids, they couldn't believe these used to be their favourite treats.  After plenty of whisking and chocolate dipping they came up with a perfectly fluffy vanilla bean marshmallow.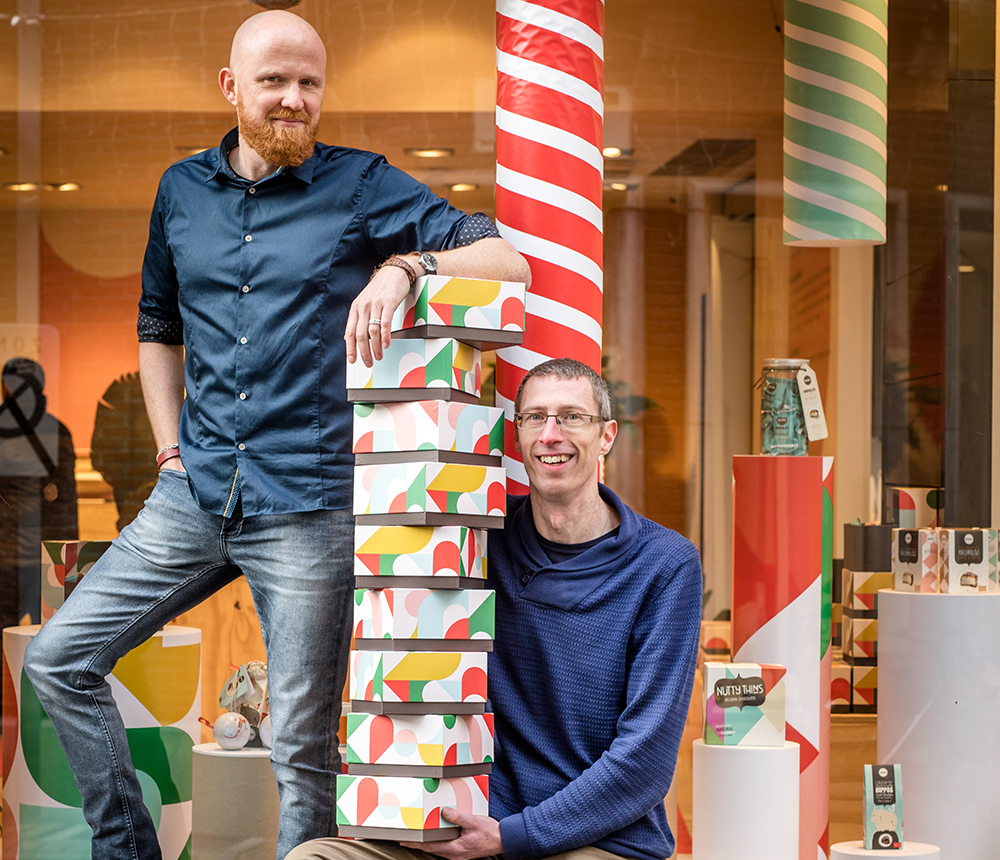 "Should we top 'em with salted caramel?" asked Maarten.
"Absurd" said Gunther, by which he meant "definitely". 
 "Maybe make bars out of 'em?" asked Gunther.
"Now you've completely lost it" said Maarten, by which he meant "I already made some".
"The best candy bar I ever had." Super fluffy marshmallow bars, no artificial colours or flavours: Anne Bauwens, Marketing & Communications at BARÚ 
BARÚ marshmallow bars are a delectable on-the-go treat. Made super fluffy from natural ingredients. Topped with chai latte, crunchy cashew or salted caramel and dipped in delicious Belgian chocolate. They simply make a dazzling treat.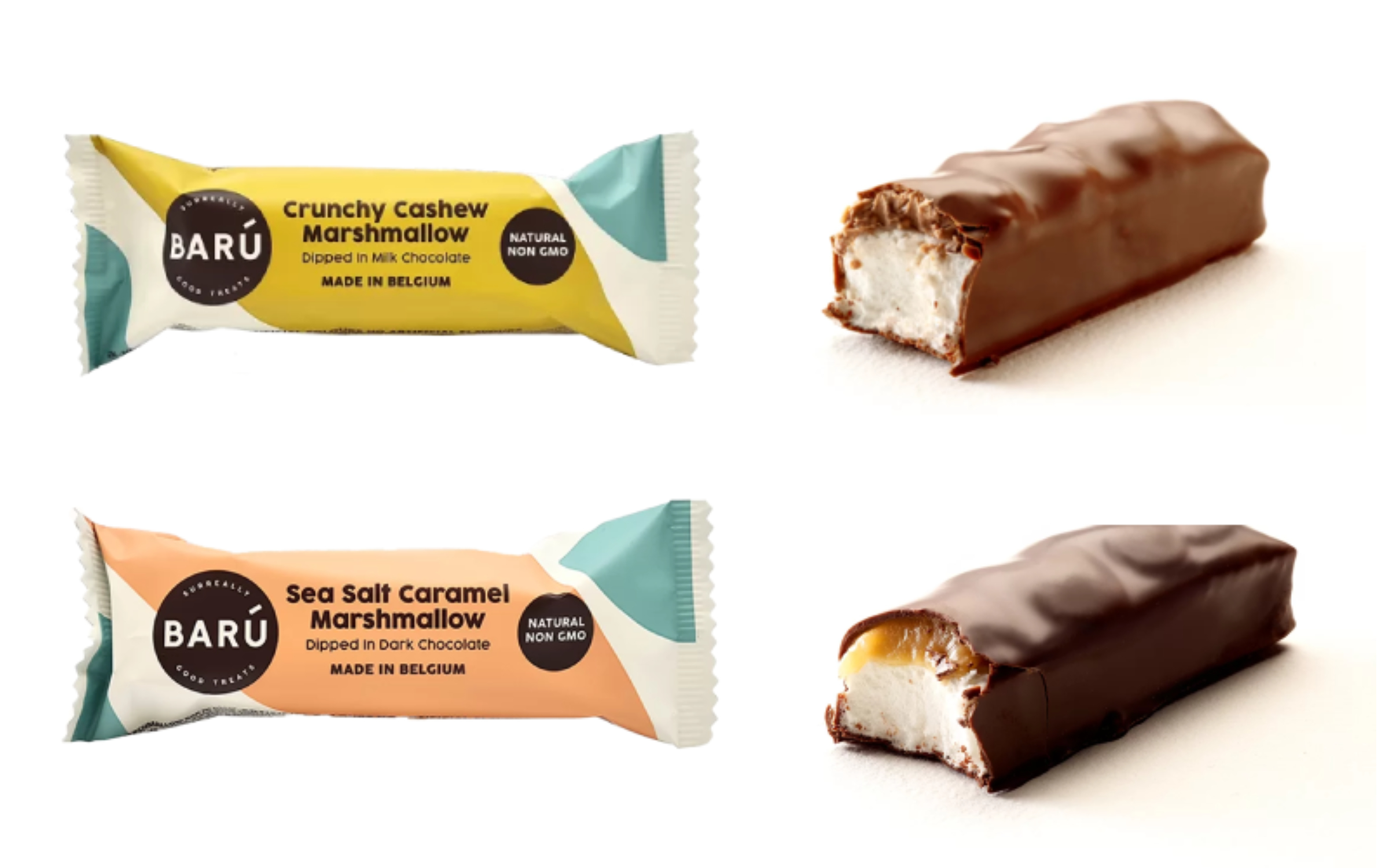 Order these for your customers in the Milk Chocolate Crunchy Cashew Mallow and Dark Chocolate Sea Salt & Caramel Mallow flavours straight from the Delicious Ideas online shop or phone line (01733 239003)
Aiming to go 100% recyclable  
Individually wrapped treats are convenient grab-and-go snacks. But they also raise questions about sustainability and recyclability. BARÚ foils are recyclable and the company is on a journey towards plastic free packaging across their range. 
Their marshmallows and Dreamy Chocolate Hippos are packed in FSC certified (cardboard) packaging which is fully recyclable. Their hot chocolates and chai latte are packed in recyclable tins with recyclable lids. 
What's next for BARÚ?  
The chocolate season is getting close, which means go-time for this festive brand! At the moment BARÚ is on the verge of launching three exciting new products, just in time for Christmas. More details very soon, but they will be bonkers!  
How To Stock up on BARÚ today
Delicious Ideas Food Group supply snacks, confectionery and beverages including BARÚ to thousands of sites around the UK. If you are a hotel, pub, café, co-working space, deli, farm shop or more, set up an account here and get wholesale deliciousness delivered to your site today! If you have any questions or just want to find out a bit more about our service, get in touch with a member of our sales team today on 01733 239003.