Organic biscuits from the Isle of Mull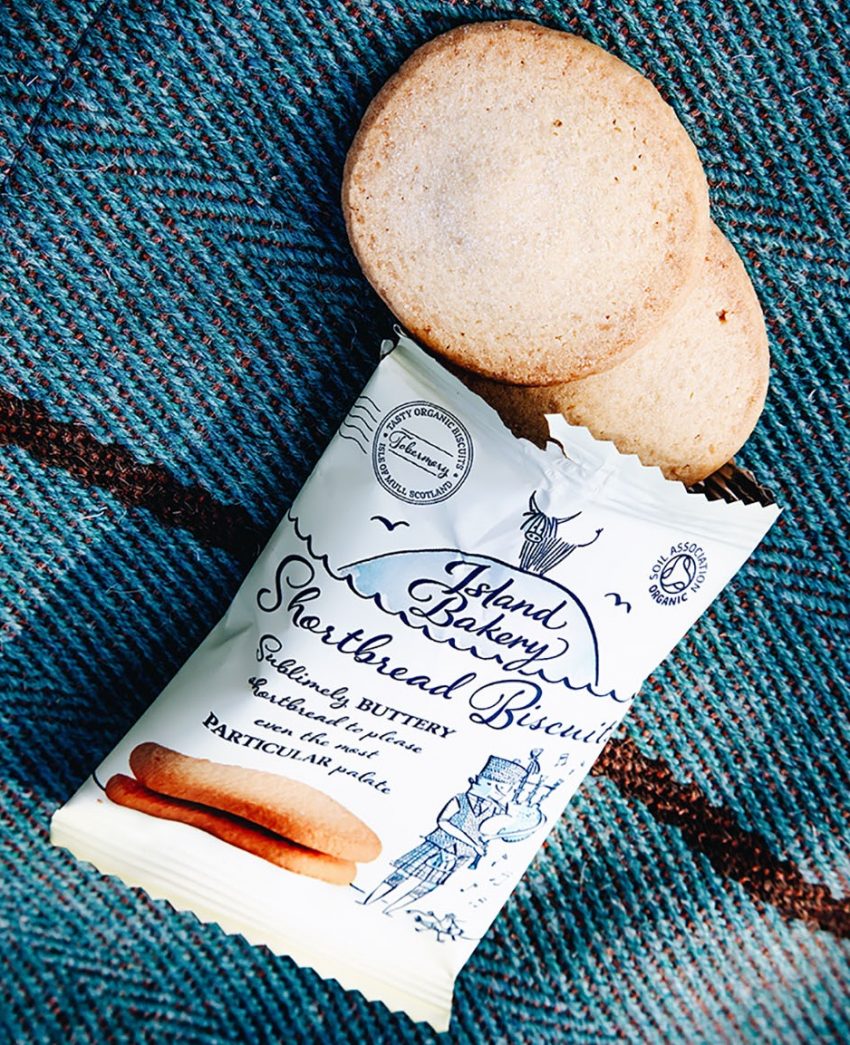 At Delicious Ideas, we work with a variety of brands that contribute to the quest for a better world and community. Whether it's supporting people, animal welfare, climate etc. – We are humbled and driven to work with each of these brands that consistently strive to be a force for good. It's September again and we're looking at Organic Awareness Month – through the lens of biscuits this time! And what delicious biscuits…
Organic Awareness Month: Douglas Hain, Commercial Manager at Island Bakery
Organic September is a key moment for businesses to raise awareness of the benefits of organic and the incredible efforts brands, farms and businesses make to support nature & wildlife and protect the planet.  By being certified to the Soil Association, Island Bakery are adhering to the highest standards giving customers and consumers peace of mind of the quality and sourcing of ingredients.
When you buy organic, you can be sure the products: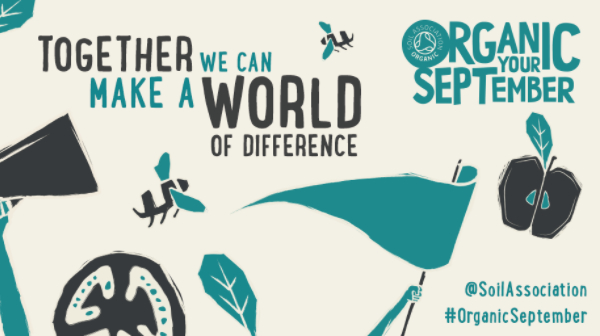 Contain no artificial additives or preservatives.
Conform to high standards of animal welfare.
Contain no genetically modified ingredients.
Have been produced in a way that is sustainable.
Being organic, means as a business we contribute to protecting the world, but it also means customers get the best ingredients and the best taste from products made with lots of love and care.
The secret lies in the ingredients
Island Bakery really don't compromise when it comes to choosing what goes into their wares – no cheap fats of dubious origin that you might find in lesser products; plenty of the best organic chocolate; and no 'flavouring' concoctions that hide a lack of real ingredients. Their recipes are formulated without any artificial colours, preservatives, or flavourings. A simple, clean philosophy is exemplified by their shortbread – plenty of butter, just the right amount of sugar and certainly no palm oil. It's an approach that has resulted in them topping the Ethical Consumers' biscuit league table for several years running.
As well as the Sweet Biscuit Range, Island Bakery launched a range of 2 Biscuit Packs in July which are Gluten Free, Vegan Society approved and Organic.  It is called Sweet FA after their Development Baker (Fiona Aitolia) who is celiac herself.
What you can get on your shelves
Delicious Ideas supply the following varieties:
Chocolate Gingers are the connoisseur's choice. It is no surprise that biscuit fans are attracted to the generous chunk of moist stem ginger peeking out from beneath dark chocolate drapery, nestling on a subtly spiced ginger biscuit. And who wouldn't be?
Shortbread. The ingredients list is short and sweet, just like these shortbread biscuits. Our bakers skilfully blend just 4 basic ingredients to strike the right balance of crunch, sweetness and the rich butter taste you get from an all-butter recipe. Less is more when it comes to shortbread.
Delicious Ideas Food Group supply snacks, confectionery and beverages including Island Bakery to thousands of sites around the UK. If you are a hotel, pub, café, co-working space, deli, farm shop or more, set up an account here and get wholesale deliciousness delivered to your site today! If you have any questions or just want to find out a bit more about our service, get in touch with a member of our sales team today on 01733 239003.