DIFG Celebrates Major Milestone With Giveaways And Donations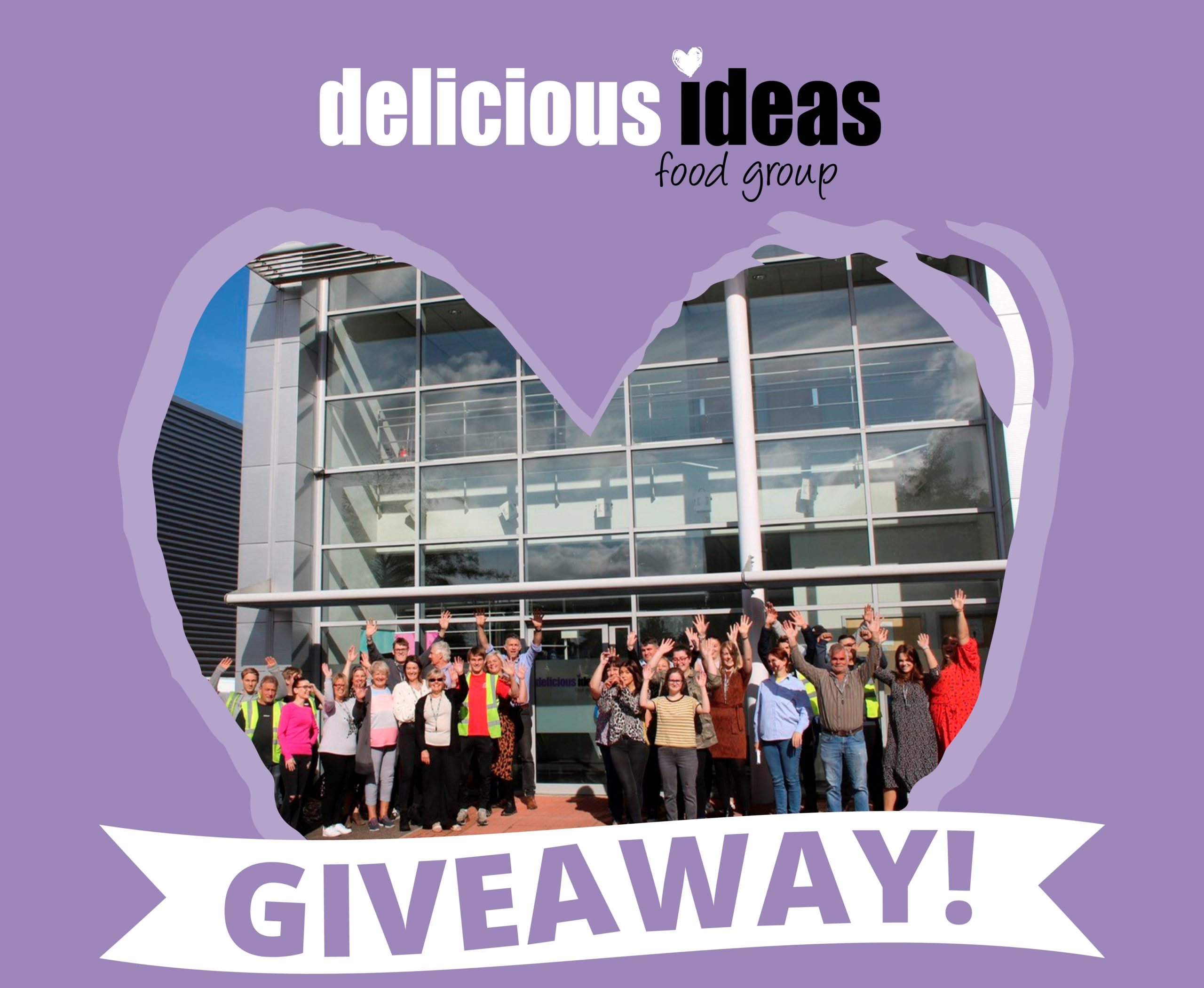 When a business turns 30, in 2021, you instinctively know it has been through a lot. In that time, the UK has leapfrogged from one millennium to the next, celebrated the birth of no fewer than five new heirs to the throne, sworn in six prime ministers—including the first woman since Margaret Thatcher—and endured two recessions and a pandemic.
'The fact that the family business turned 30 just as we were emerging from our COVID hibernation feels like a happy coincidence,' says CEO of Delicious Ideas Food Group, Jonathan Potter. 'It's a relief that the worst is behind us and things are taking off again. We're pretty much back to pre-pandemic levels of trade as the end-users of our core markets—hospitality, schools, universities and businesses—return to normality. The morale of the team is also powering back just as DIFG hits three decades in the food and snack sector.'
Unstoppable growth
From the humble beginnings of just one man—Jonathan and sister Emma's dad, Clive Potter—and a van, DIFG has grown to become a behemoth in East Anglia with snack production, storage and distribution facilities spanning more than 40,000 square feet.
Adds Jonathan, 'We've certainly come a long way. And although we'd only been in our new premises for two years before everything ground to a halt, we didn't let that deter us. It's now clear that we made the right decisions for the business during lockdown, shipping snacks to the NHS during the crisis and supporting businesses who wanted to give away feel-good hampers to their furloughed staff to lift their spirits. There's no doubt it was challenging, but we've used the time wisely to forge a greater level of collaboration with both our supplier and client base. Now that we're now back in full swing, we're better positioned and stronger than ever.'
Suppliers are also thrilled that the wheels of commerce are moving again. Francesca Hobson, sales director at Boostball, says of DIFG's 30th anniversary: 'I've always loved working with them. Ever since I was 21 they have been super helpful and kind. Despite all of the obstacles thrown at them, especially recently, they have kept their heads above water and come out the other side. Here's to another 30 years of Delicious snacks.'
Time to donate, collaborate and celebrate
To celebrate hitting their impressive milestone, DIFG is working closely with its suppliers on a big October promotion. Throughout the month, six participating snack brands will contribute 25 pence for every case of product sold, an amount that will be matched by DIFG itself. All monies raised through the collaboration will then be shared among ten charities selected by the company's staff members.
In addition, DIFG is giving away, to two lucky trade sites, £500 vouchers each to spend on snacks of their choice. To be eligible for the prize draw, all DIFG customers have to do is place an order in October 2021*, follow DIFG on LinkedIn (if they haven't already), then simply 'like' the related promotional post. The winners will then be picked from the prize drawer at the end of the month.
Jonathan adds, 'after everything that's happened, particularly over the eighteen months or so, it feels good to fully reconnect and reengage with the snack suppliers and contract caterers that make up our community. This is our way of giving something back, supporting the people around us, helping charities that are important to DIFG employees, and, of course, celebrating our 30th birthday.'
Secure your chance to win £500 worth of ambient snacks, confectionery, and non-alcoholic drinks. Setting up an account and placing an order is easy, just call the sales team today on 01733 239003 or email sales@delicious-ideas.com with your details and we'll send a new account opening form over to you. Winners will be announced on November 5th.
*Orders must exceed minimum order quantity (MOQ) to be eligible.