Family Businesses in the Face of the Pandemic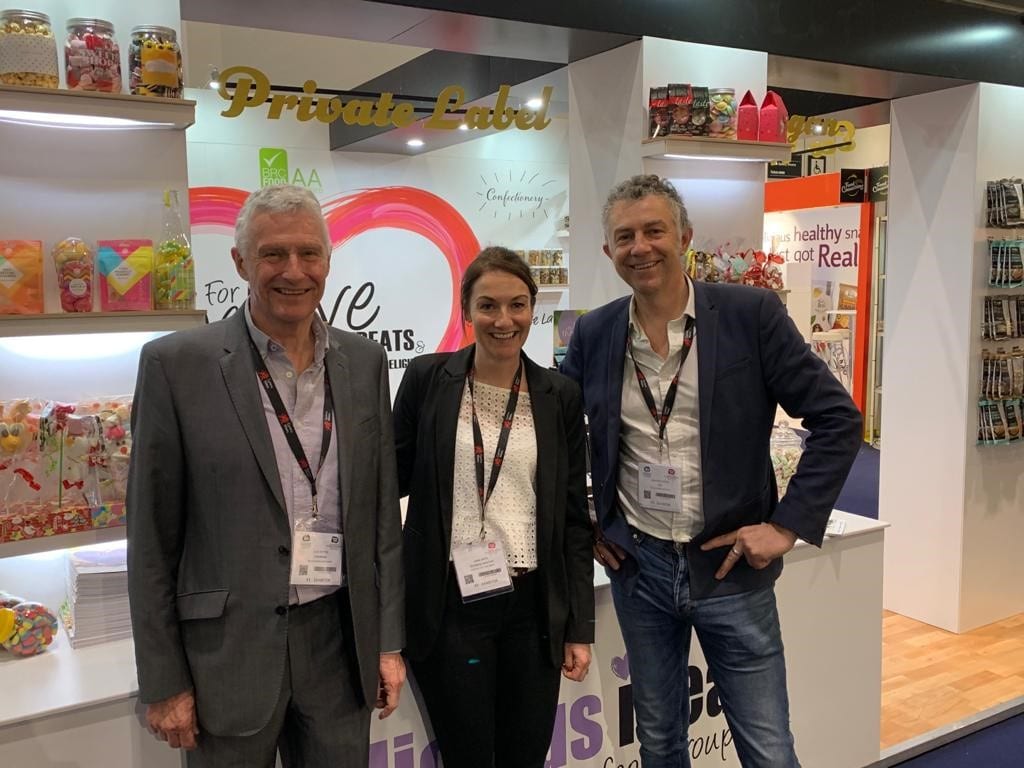 Since the break of the pandemic, nearly every business has experienced one of the trickiest (if not the trickiest), years of business. An unprecedented challenge for all business owners and staff. However, as a family business, Delicious Ideas Food Group has demonstrated our resilience, loyalty, and values that ultimately form the fabric of who we are.
The 'family business' DNA is underpinned by values, purpose, and commitment: not just to our business but to our employees and communities. Family businesses are unique and experience unique challenges, therefore we are in a better position to manage times of crisis.
As a family business, DIFG's values have been integral to everything we do on a daily basis and have done for decades. It is these values that we have built upon and passed down through tradition and ultimately form our success.  Family businesses are naturally community-minded with, typically, a far higher propensity to invest more in people compared to standard business models. DIFG has been able to recognise that our corporate social responsibility is also important, even when facing difficult outlooks ourselves. We have been able to send snacks boxes to local NHS hospitals as well as donating to charities and supporting children – the small things to make people smile can truly make a difference. We see that in our own families, which is why Delicious Ideas Food Group translates the concept to a business level.
During the pandemic, the family model has been the foundation that we have all relied on – even on a personal level. Lockdowns, guidelines, and potential threats have highlighted the importance of those closest to us, even if we haven't been able to express such closeness physically. Family is the backbone that most of us have been able to depend upon during adversity, just like we at DIFG have been able to do on a business level.
Decision-making in the pandemic has had to be adaptable, quick, and critical. This is again, empowered by DIFG's position as a family business. It can be easy in any business to approach decisions on a quarterly or yearly basis, but family businesses have a different viewpoint. We're looking on towards the next generation, not just the next quarter. Our generational legacy pushes us forward with resilience, fully aware that it is the future generations that drives us forward with innovation and strength.
When it comes to Delicious Ideas Food Group, our employees aren't simply just 'employees'. They're part of our family too – the entities are intertwined. This outlook helps us to be loyal to our employees and we can benefit from their loyalty also. In a recent mental health and wellness activity, expert Emma Ellis of Redwood Ellis described DIFG:
"Such a lovely company to work with. There are some family-run businesses that are clearly 'us' and 'them' and others that operate as one big family – Delicious Ideas is definitely the latter. I've not conducted 1:1s with a team of people so loyal to their company"
Our loyalty hasn't just been for employees, but also our client and supply base. We've had to work harder, smarter, but never forget that this is a collective experience, therefore we have to be work better together. This has required more understanding, better logistics, and ensuring the best possible business outcomes for all.
"Being a family business during the pandemic and also with Brexit has really helped Savoursmiths as I believe more and more Brits are starting to look at where their food comes from, people are wanting provenance more than ever and love supporting small family businesses that actually care about the products they make and who use good quality produce and farm to fork methods, unlike a lot of massive global conglomerates who just want to stack them high and sell them cheap. I think people are so much more conscious now about what they put in their bodies and want to choose quality. In family we stick together through thick and thin and being a family business has been a real strength, we have been able to rely on one another to chip in where needed. We have been able to support each other closely and carry each other, make critical decisions more quickly and be forward thinking. It is strange but because of having a family business I believe we are naturally thinking ahead, because we want Savoursmiths to last beyond us for next generations, our children and grandchildren – this is a very positive thing and has a motivating effect when times can be more difficult. Throughout this pandemic it has also reminded us about who we are, our core values and beliefs and what we stand for – I believe this comes through in our Luxurious Savoursmiths Potato Crisp offering. I hope when customers buy our products that they will always be reminded of how much it means to us as a family business."
Collette, Savoursmiths
"Being a small business during the pandemic meant we had to become creative and quickly! We lost over 50% of our business overnight and had to find innovative ways to bring in revenue.  It would have been easy to say "No, we can't do it" but we quickly adapted and found new opportunities.  During the time we have created new products spending time on New product development that will soon bring growth in a very challenging market.  Working with our distributors and DIFG to find new opportunities in the market was key to minimising the impact this had for all of us and has been fundamental in securing our future.  We hope that once this is all over we come out stronger picking up the business we lost during this time and further strengthening our position as we move into the future."
Greg, Retrocorn
The Family Factor has pushed DIFG through to hopefully, what we believe, the other side of the pandemic. Our family is our business and vice versa. It is our resources, our foundation, and our motivation to stay strong and push forward together.