Donating over 1.2 million litres of water to Made Blue Foundation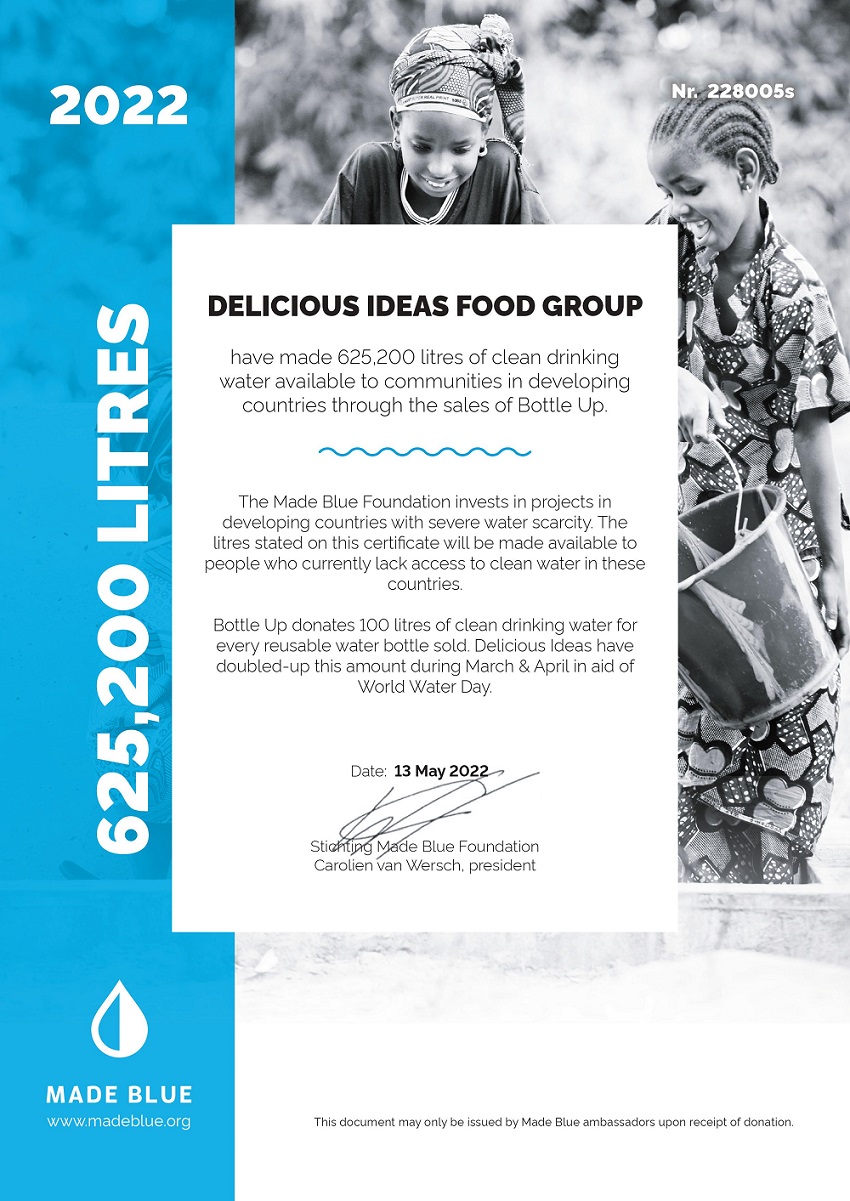 In this special blog, we speak to Machiel, co-founder at global charity Made Blue who tell us about their impact as a charity to provide clean water access to communities in Ethiopia, Uganda, Bangladesh and Vietnam. Thanks to our amazing customers for allowing DIFG and Bottle Up to donate 1.2 million litres of water to Made Blue in March and April.
Work before Made Blue: Machiel van Dooren, co-founder at Made Blue
My name is Machiel – that's Michael in Dutch – and together with Made Blue co-founders Frank and Robin my first trips to the African continent date back to 2004: together we started working with coffee farmers on mount Kilimanjaro, helping them to gain more insights into money flows and increase revenue for the cooperative at the local coffee auction in Moshi, Tanzania.
There I learned that doing something good for someone else, and doing business can actually go hand in hand. Later on, more adventures followed: from carbon emission rights trading to setting up shops for second-hand clothing sales, both in Africa and closer to home as well, aiming at making the world a bit better step by step.
Why we founded the Made Blue Foundation: Machiel van Dooren, co-founder at Made Blue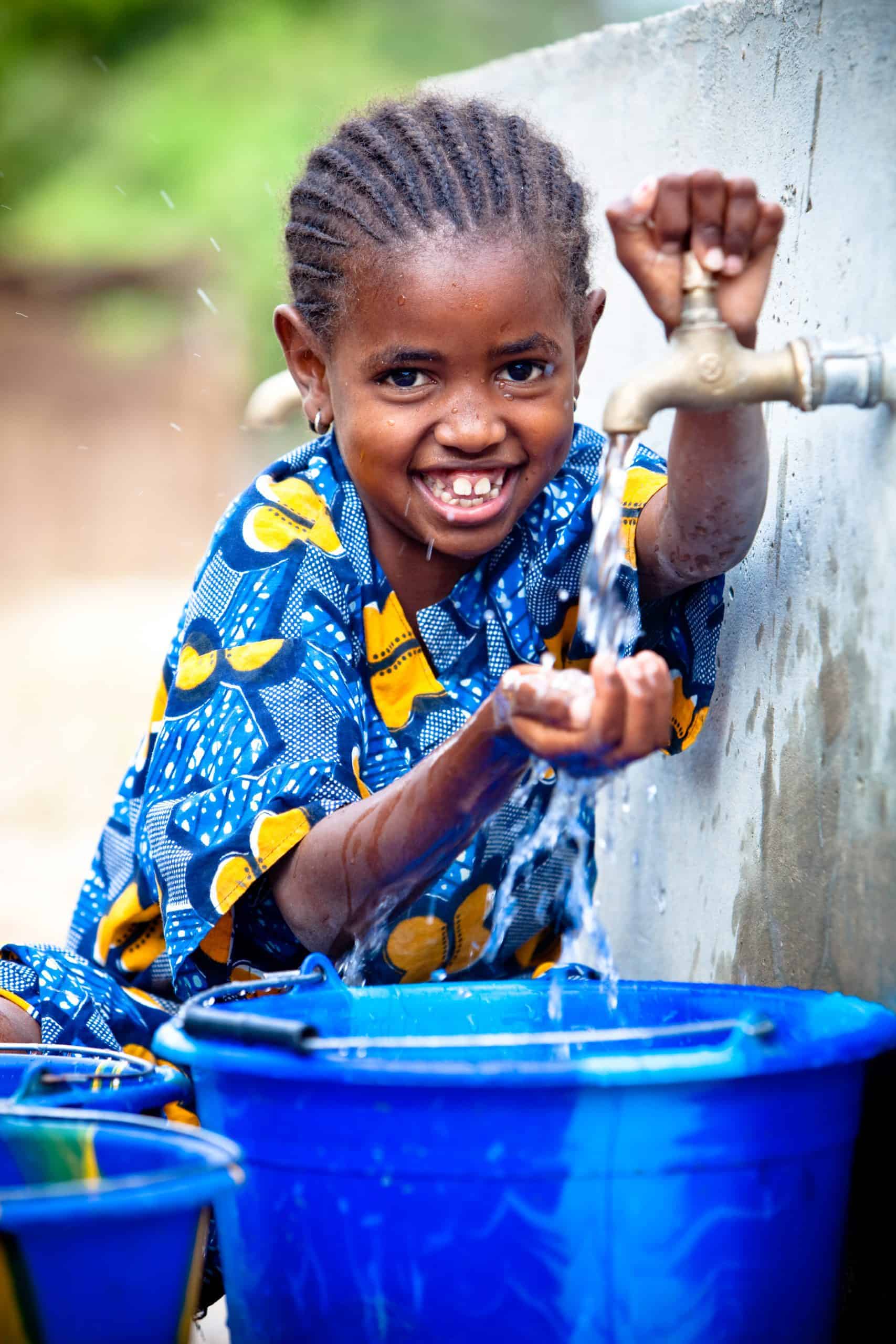 Supporting communities in many different places in the world, we learned that access to clean drinking water is completely lacking for more than 800 million people on this planet: as much as the entire European population! It is mostly women and girls who have to walk for water – often being unsafe surface water – and wasting time that otherwise could have been spent on attending school, going to work or care for a family. We wanted to do something about that: access to clean water is not only essential for living, not having to walk for water is also essential to be able to make something of your life.
In 2014 we founded Made Blue Foundation: a charity registered in The Netherlands and supported by over 400 companies across the globe. Our promise is simple: making sure the water that's being enjoyed here, is also being made available to those in need: one litre for one litre.
Partnering with Bottle Up and their wholesale customer, Delicious Ideas Food Group: Machiel van Dooren, co-founder at Made Blue
As of 2021 we're also being supported by Bottle Up: a reusable water bottle that is made entirely from renewable plant-based plastic and filled with low-impact fresh spring water in the UK. The 'Bottle Up-Made Blue' partnership ensures that 100 litres of clean water is being made available with every Bottle Up sold. Put in perspective: each and every 500ml Bottle Up bottle ensures access to clean water and hygiene for a child at school for an entire month.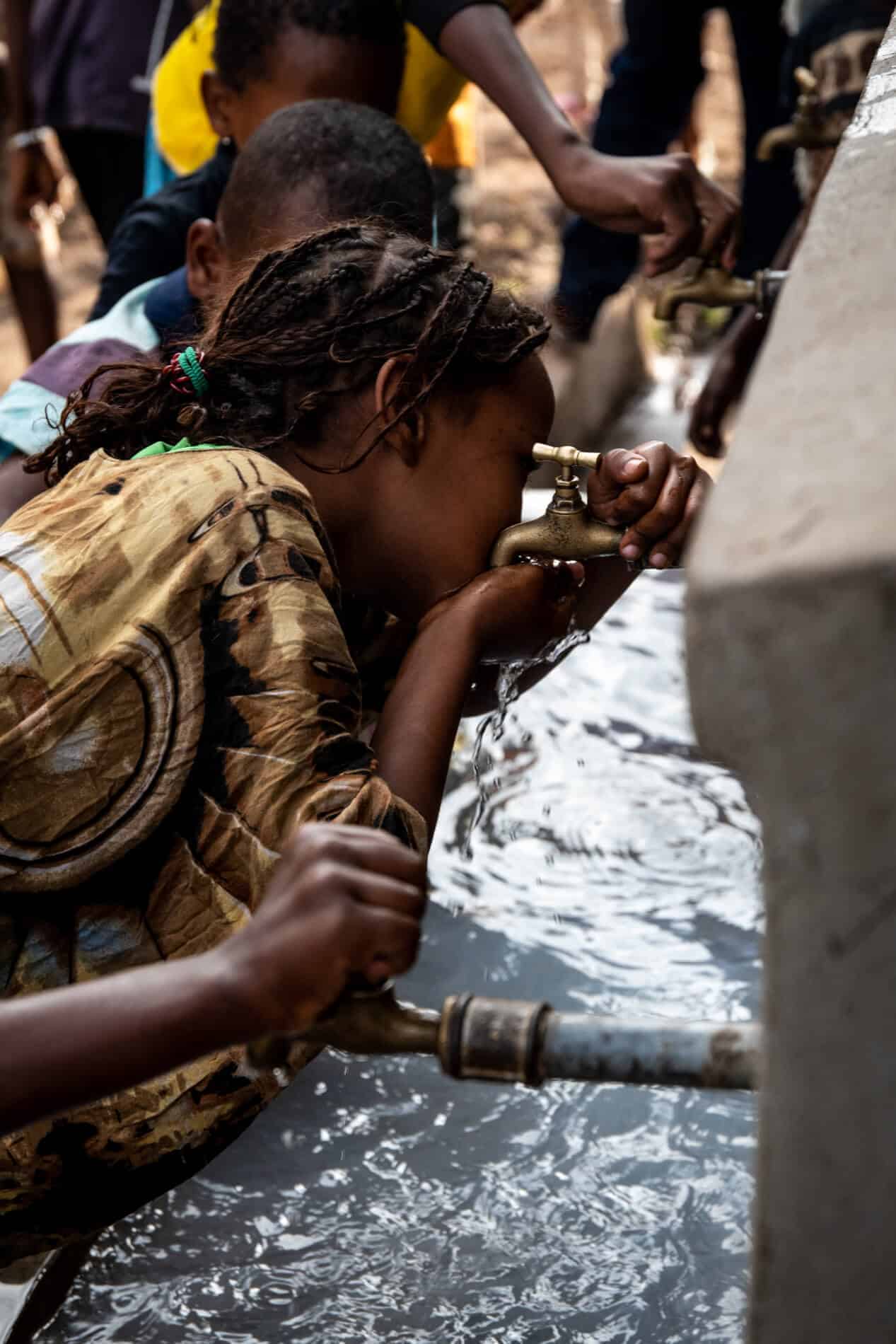 A few months ago Delicious Ideas Food Group, long term distributor of Bottle Up, joined the effort of doubling up the impact made: adding another 100 litres of clean water to every water bottle sold. At Made Blue we're grateful for the partnership growing towards even more impact. During March and April, Delicious Ideas Food Group and Bottle Up together donated over 1.2 million litres of clean water. That's one month's access to water and hygiene at school for about 12,000 children.
How Made Blue make an impact: Machiel van Dooren, co-founder at Made Blue
Together we work on deep wells, water towers, pipelines and taps for communities in countries such as Ethiopia, Uganda, Bangladesh and Vietnam. We work with local materials and knowledge and ensure that ownership is transferred to the local users, who we help to set up an association and bank account to save for future maintenance or even expansion.
In the meantime, we have already delivered more than 10 billion litres of clean drinking water in this way, with over a million litres thanks to the Delicious Ideas Food Group & Bottle Up initiative. Let's raise a glass to clean water for all.
How To Stock up on Bottle Up today
Delicious Ideas Food Group supply snacks, confectionery and beverages including Bottle Up to thousands of sites around the UK. If you are a hotel, pub, café, co-working space, deli, farm shop or more, set up an account here and get wholesale deliciousness delivered to your site today!
If you have any questions or just want to find out a bit more about our service, get in touch with a member of our sales team today on 01733 239003.