FULFIL BARS – NOW HFSS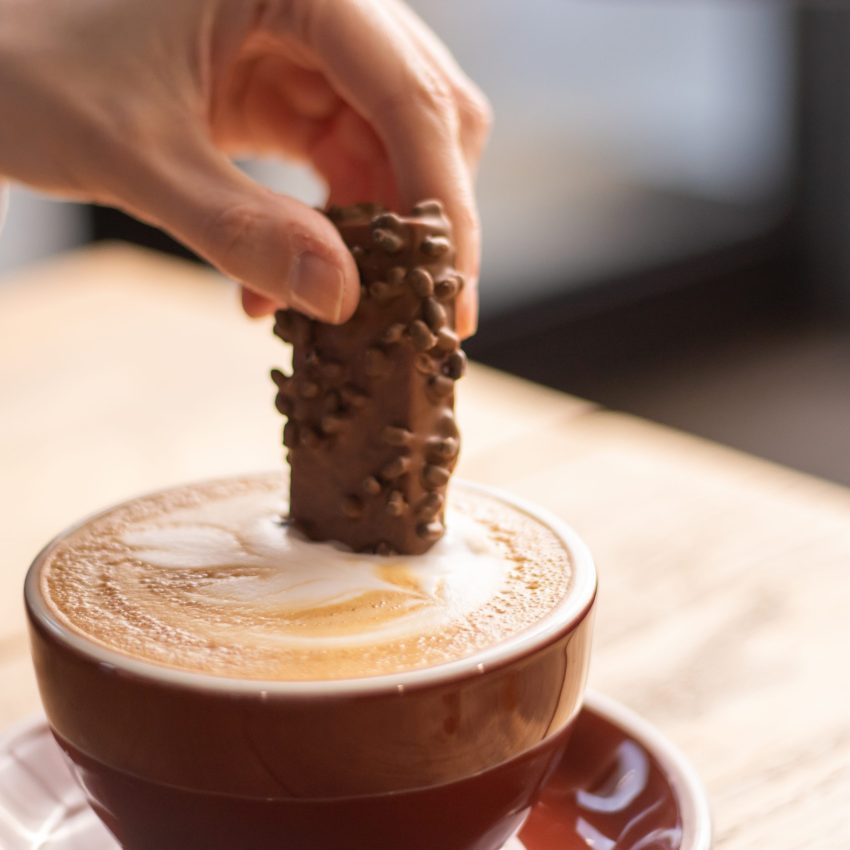 Meet FULFIL, the fastest growing healthier bar brand in the UK.* Our mission is to fuel life in a wonderful way by offering nutritious healthy snacks that make it easy and enjoyable to live. You don't have to sacrifice taste or nutrition with FULFIL Vitamin & Protein Bars. Each 40g bar is packed with 15g protein, less than 2g sugar, and 30% the recommended daily allowance of 9 vitamins.
*IRI UK Data: 52 weeks value sales to 25th December 2022. Total Market Healthier Bars, Top Largest Brands.
For FULFIL taste is a non-negotiable factor. When making our snacking choices it's important to not compromise on quality whilst still delivering healthier products. At FULFIL our number one priority is the best taste experience while guaranteeing high protein, low sugar and 9 vitamins. To ensure we deliver on taste with all our bars we carry out in depth consumer research. The product development focus for FULFIL in recent months has been on creating bars which are HFSS compliant, and we are excited to be launching our NEW HFSS compliant range from April.
Introducing our NEW Non-HFSS bars; Hazelnut Whip, Peanut Butter Vitamin & Protein Bars, with more to follow later this year.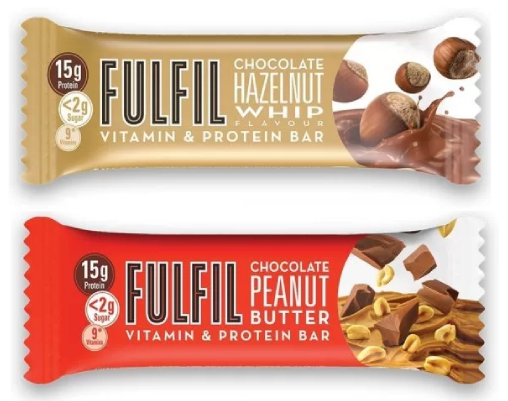 Our Chocolate Hazelnut Whip Flavour contains an indulgent hazelnut centre covered in creamy milk chocolate and topped with crunchy hazelnut pieces. A perfect snack for chocolate lovers but with added benefits.
Our Chocolate Peanut Butter Flavour contains a deliciously smooth peanut butter centre with a soft creamy layer, surrounded in an indulgent milk chocolate coating and topped with a crunchy layer of peanuts.
FULFIL is the brand that continue to raise the bar and we are excited to launch our new HFSS compliant range from April '23.
Delicious Ideas Food Group supply snacks, confectionery and beverages including Fulfil to thousands of sites around the UK. If you are a hotel, pub, café, co-working space, deli, farm shop or more, set up an account here and get wholesale deliciousness delivered to your site today!
If you have any questions or just want to find out a bit more about our service, get in touch with a member of our sales team today on 01733 239003.