Jamu meet DIFG: Wild Wild Water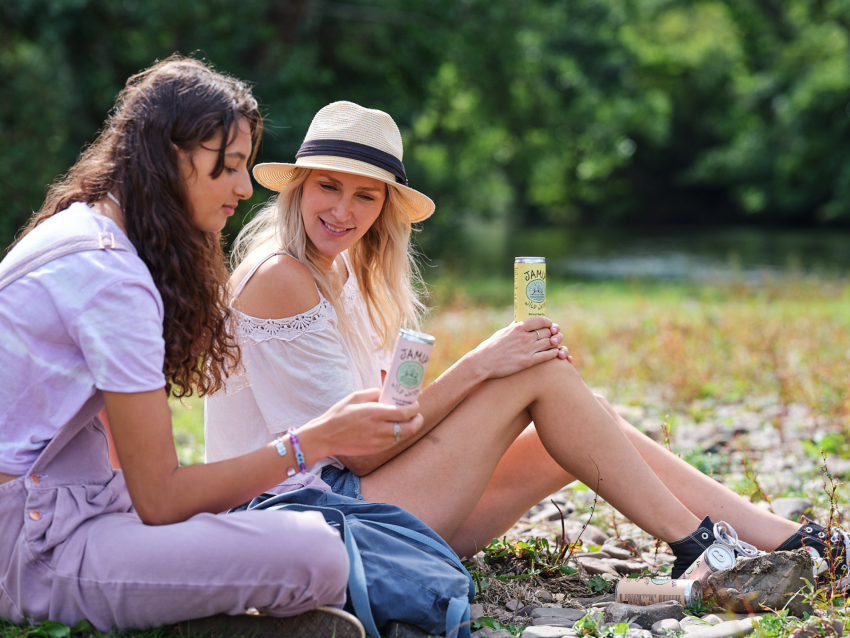 Harnessing the benefits of prebiotic plant fibre, natural drinks company: Jamu Wild Water is on a mission to "rewild" from the inside-out. Launched in 2022, this nature-led brand is putting nourishment at the forefront of each delicious recipe they create. They've even won an award for it!
Their focus – Natural, sparkling water bursting with botanicals and gut-loving ingredients.  And if that's not enticing enough, consumers will surely agree with their all-natural, zero-nasties approach, which includes: zero sugar, no artificial sweeteners, additives or preservatives.
So what makes these sparkling botanical waters gut-friendly?
Well, Jamu Wild Water is one of few UK drink brands who is harnessing the benefits of inulin, a prebiotic plant fibre which supports gut health.
Prebiotics are indigestible fibrous foods made up of oligosaccharides. When consumed, they pass through the digestive tract until they reach the lower bowel, where they become available to beneficial gut microbes to feed on. This gut-food provides enough nourishment for friendly gut bacteria to thrive and outcompete harmful bacteria, thus rebalancing and supporting a harmonious digestive system.
There is now a wealth of nutritional and scientific evidence which supports the use of prebiotics in our daily lives, and Jamu Wild Water is intent on making it easy for families to get their daily prebiotic requirement in a fun, tasty format that all ages can enjoy.
Each 250ml can contains 5g of inulin, which provides 100% of your daily prebiotic requirement, as well as other British grown botanicals to support digestive and immune health.
Underpinning their rewilding mission, Jamu Wild Water is not only committed to making healthy products, but also aiding rewilding projects that support nature and serve to enrich the lives of young people through nature-led experiences.
You can find out more about Jamu Wild Water on their website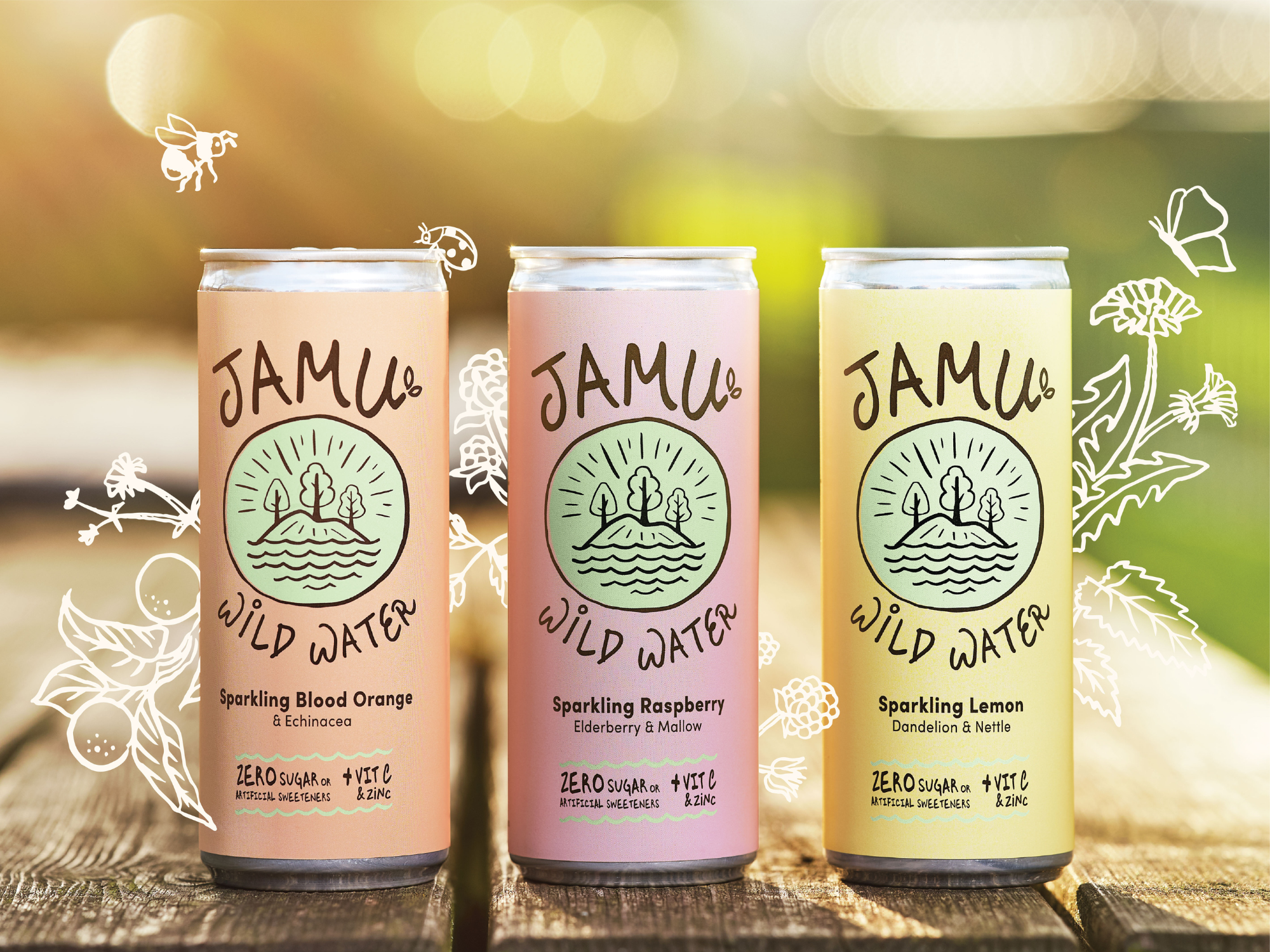 Delicious Ideas Food Group supply snacks, confectionery and beverages including Jamu to thousands of sites around the UK. If you are a hotel, pub, café, co-working space, deli, farm shop or more, set up an account here and get wholesale deliciousness delivered to your site today!
If you have any questions or just want to find out a bit more about our service, get in touch with a member of our sales team today on 01733 239003.