When Olly met Olive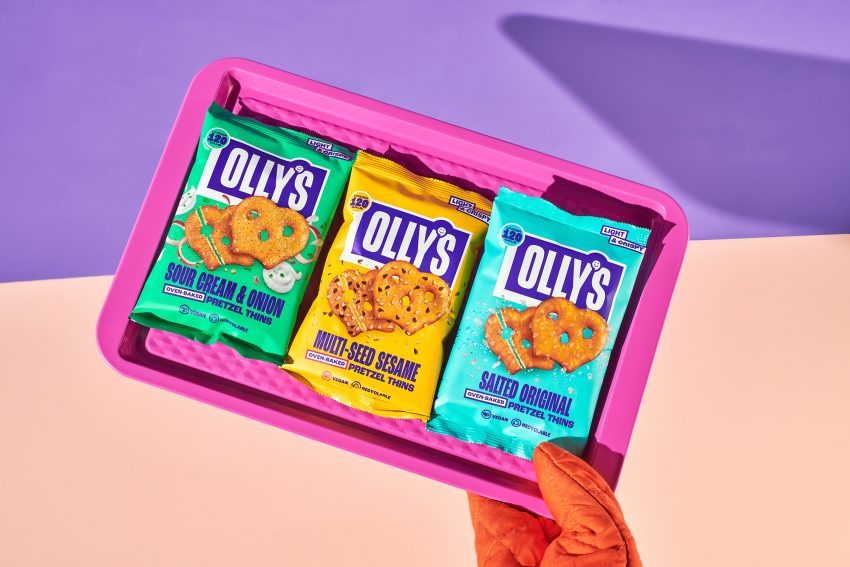 Olly Hiscocks, Founder & CEO of Olly's tells us about his story, new product ranges and giving back by partnering with One Feeds Two.
Hi, I'm Olly and we are a team of snack creators that are on a mission to feed the planet's feel good through our range of innovative healthier delicious snacks.
WHAT MAKES OLLY'S SNACKS SO SPECIAL?
Our snack creations provide the best of both worlds by keeping health at the heart, but more importantly, by also delivering a taste & flavour experience that is second to none. Now that's what we call a snacking slam dunk!
2023 marks a massive transition in the Olly's world, as for the first time since launching this business 6 years ago, we have changed our branding. The logo & the packaging have become bolder, more vibrant and we're incredibly pleased with the initial response & feedback this has received. We are of course hugely proud and grateful to our previous branding for transporting us to where we are today.
HOW DID THE OLLY'S SNACK STORY BEGIN?
I was always a massive snacker growing up (to my parent's dismay!) and exploring what was in the snack tins was always a source of excitement for both me & my siblings. As I grew older, I remained very in touch with how the snacks on offer were developing and what new trends were landing on the shelves, and grew increasingly intrigued by the new challenger brands that were taking on the aged & lackluster "big boys".
For me, my passion & my first opportunity was in olives. I was a young, optimistic olive lover who wanted to rejuvenate the world of olives with new flavours, colour and character. I began marinating olives in my kitchen (to my parents' dismay again) and selling them at farmers' markets. People loved them, in fact they loved them so much, so that I decided to pivot away from my path to becoming a doctor and focus on developing the planet's access to the highest quality olives.
HOW DID THE OLLY'S SNACK RANGE DEVELOP?
In 2016, launched our first ever mouthwatering marinated olive snack pouches (Garlic & Basil, Chilli & Rosemary and Lemon & Thyme) and across the next 3 years we continued on our mission to bring smiles to as many faces as possible with our olives, and we did just that, landing stockists across the UK and internationally.
Our garlic & basil olives were even the official olive on a number of airlines!
Having seen overwhelming positivity and feel good surrounding our olive pouches, it was clear what we had to do next… "LET'S JUST LAUNCH MORE SNACKS!!"
Across the following 18 months our range of snacks grew from 3 to 14, with the birth of our nut mixes, pretzel thins and chocolate covered pretzel thins! And.. We evolved from Olly's Olives to OLLY'S!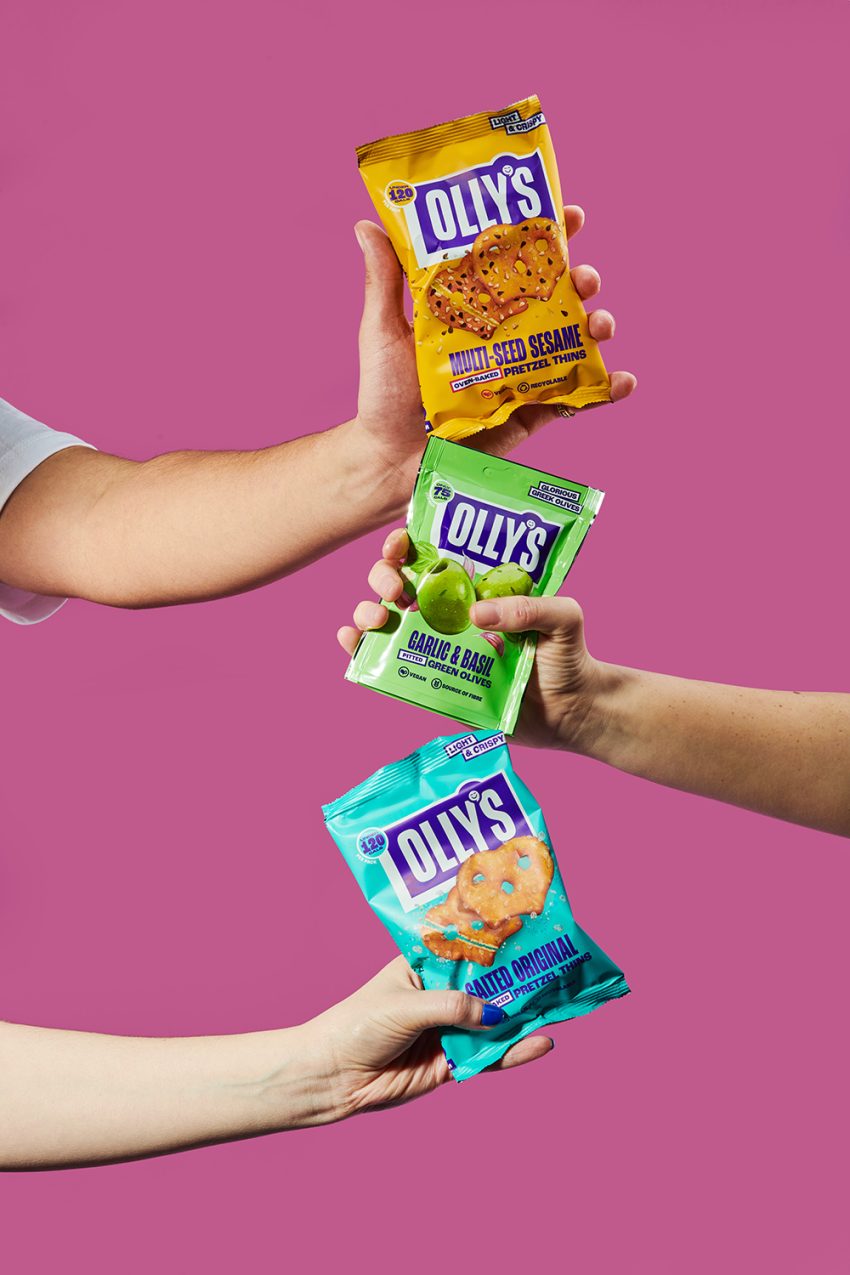 HEALTHIER DELICIOUS SNACKS WITH DELICIOUS IDEAS
We are extremely excited to have our pretzel thins and olives now listed with Delicious Ideas and truly believe they would be an excellent addition to any snack portfolio!
Pretzel Thins – the planet's thinnest & crispiest pretzels! These oven-baked beauties are a light & crispy snack that have less fat & fewer calories than crisps & popcorn. Our super seasonings are all vegan and they're less than 120 calories per pack.
Olive Snack Pouches – glorious Greek olives dressed to impress in mouthwatering marinades and served up in hassle-free snack pouches that contain no stones and no messy oils. They're all vegan friendly & only 75 calories per pouch.
SNACKS THAT GIVE BACK
Our snacks have been created to feed the planet's feel good and as a business we want to make sure we are supporting them to do so.
We're incredibly proud to partner with the outstanding One Feeds Two and support them in providing school meals to underprivileged children around the world. To date, we have donated over 20,000 school meals and are super excited for what we can provide to them in the future.
WELCOME TO THE FAM-OLLY
From that first farmers' market in 2016, to an international community (or Fam-Olly as we like to call it) of millions of Olly's snackers around the world, our snacking door is always open and we are extremely excited to welcome you into the Fam-Olly too. 
---
How can I stock up on Olly's?
Delicious Ideas Food Group supply snacks, confectionary, and beverages including Olly's to thousands of sites across the UK. If you are a hotel, pub, café, co-working space, deli, farm shop and more, set up an account here and get wholesale deliciousness delivered to your site today!
if you have any questions or just want to find out a bit more about our service, get in touch with a member of our sales team today on 01733239003.