Gut Health Revolution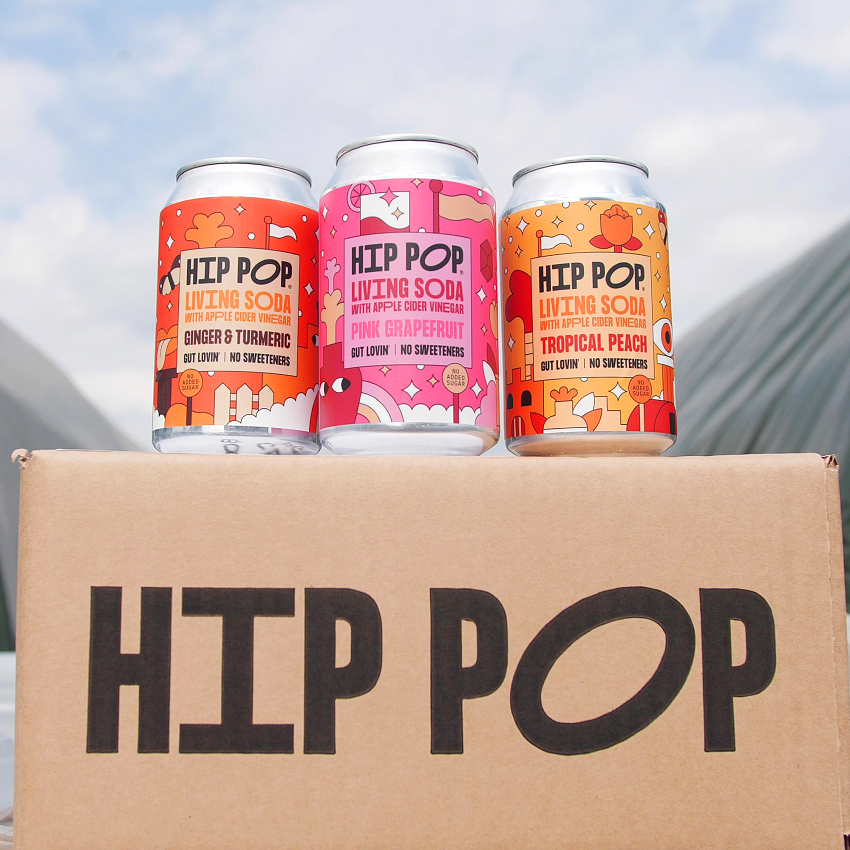 Hip Pop is a gut-health soft drinks brand that started due to one of the founder's tummy issues. They produce multi-award-winning kombucha and living soda and their mission is to save humanity from gut gremlins by craft-brewing soft drinks that taste good, do good and look good.
Now, before we break down this mission, let's look at why big companies including Microsoft, Wework, Standard Chartered and Linkedin are filling their fridges with Hip Pop to power the wellness of their employees and members.
What is Kombucha?
Kombucha is a sparkling fermented soft drink made from tea which is said to originate in the Far East over 2,000 years ago and was prized for its gut-healing properties, due to the probiotic living cultures (good bacteria), organic acids & natural vitamins. Legend has it, that a physician called Dr Kombu treated the Japanese Emperor with this magical potion, hence the name – Dr Kombu (magic doctor) / cha (tea in Japanese). In the last 20 years, it's seen a massive resurgence starting in the US and more recently here in the UK.
What is Living Soda?
Hip Pop's unique living soda is also alive due to the proven living cultures they infuse into it. As well as the gut healing probiotics, it also contains one tablespoon of prebiotic apple cider vinegar (in stealth mode so you only taste pure Hip Pop flavour) which feeds the good bacteria in your gut.
If you want to boost immunity and energy, look to the gut!
70% of the immune system is located in the gut. It is also where 95% of your body's serotonin resides, often called your body's natural "feel good" chemical. This is where a lot of our feelings are derived from – "gut instinct", "feeling gutted" etc.
So let's break down how the team at Hip Pop stick to their mission.

TASTE GOOD
76% of consumers say that taste is the most important attribute of a soft drink so to ensure it tastes good all Hip Pop's drinks are craft brewed by professionally qualified brewers & then taste tested by BBC Food & Drink's Kate Goodman & her team of WSET-qualified drinks experts.
DO GOOD
86% of people in the UK have experienced gut-related health problems in the last year and this is why Hip Pop is plant-powered & Gluten-free and uniquely contains living cultures scientifically proven to support gut health
LOOK GOOD
63% of UK consumers have consumed a premium soft drink in the last 6 months and this is why all Hip Pop product packaging is designed to reflect the premium taste. Hip Pop is the highest-rated gut drinks brand on Trustpilot, Google & Amazon
Join the Gut Lovin' revolution today!
How To Stock up today
Delicious Ideas Food Group supply snacks, confectionery and beverages including HIP POP to thousands of sites around the UK. If you are a hotel, pub, café, co-working space, deli, farm shop or more, set up an account here and get wholesale deliciousness delivered to your site today! If you have any questions or just want to find out a bit more about our service, get in touch with a member of our sales team today on 01733 239003.