Vegan is more delicious than ever!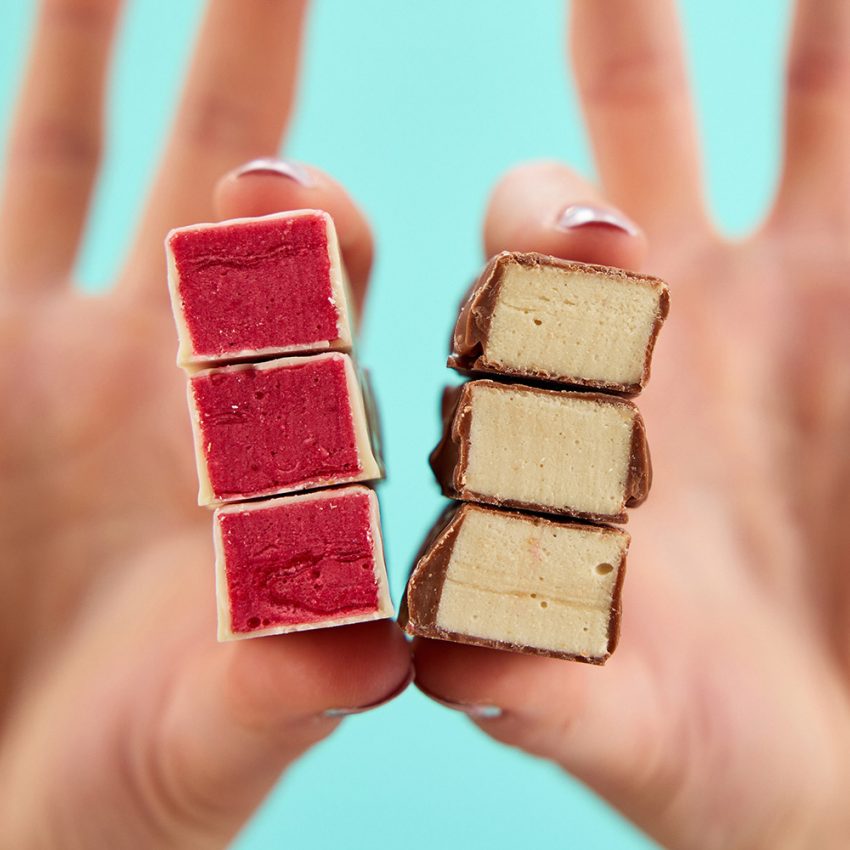 Curious about more vegan options? Flower & White is best known for our range of great tasting, low calorie snacks. Like many small businesses, our journey began at home, where Co-Founder Brian started experimenting in the kitchen with bakes, whilst also looking after the children! Co-Founder and wife, Leanne soon joined the venture and the business has gone from strength to strength, winning awards, moving to bigger premises (and out of the garden shed!) as well as expanding our range of light and indulgent snacks. We take the pleasures of sweet snacking seriously and everything we do is driven by our philosophy to live lightly and brightly.
Veganuary: Imogen Smith, Digital Marketing & Graphic Designer @ Flower&White
This Veganuary is especially exciting for us, as our range has expanded once again to include new additions to our vegan lines – Vegan Chocolate Orange Meringue Bar and Vegan Chocolate Mint Bites. Adding to our plant based range is not only a momentous achievement for us as a business, but it now means even more people can enjoy our products. There is truly something for everyone! Our vegan meringues are as always, made with natural colours and flavours, gluten free and made with an ethical oat milk chocolate. We dare you to tell the difference!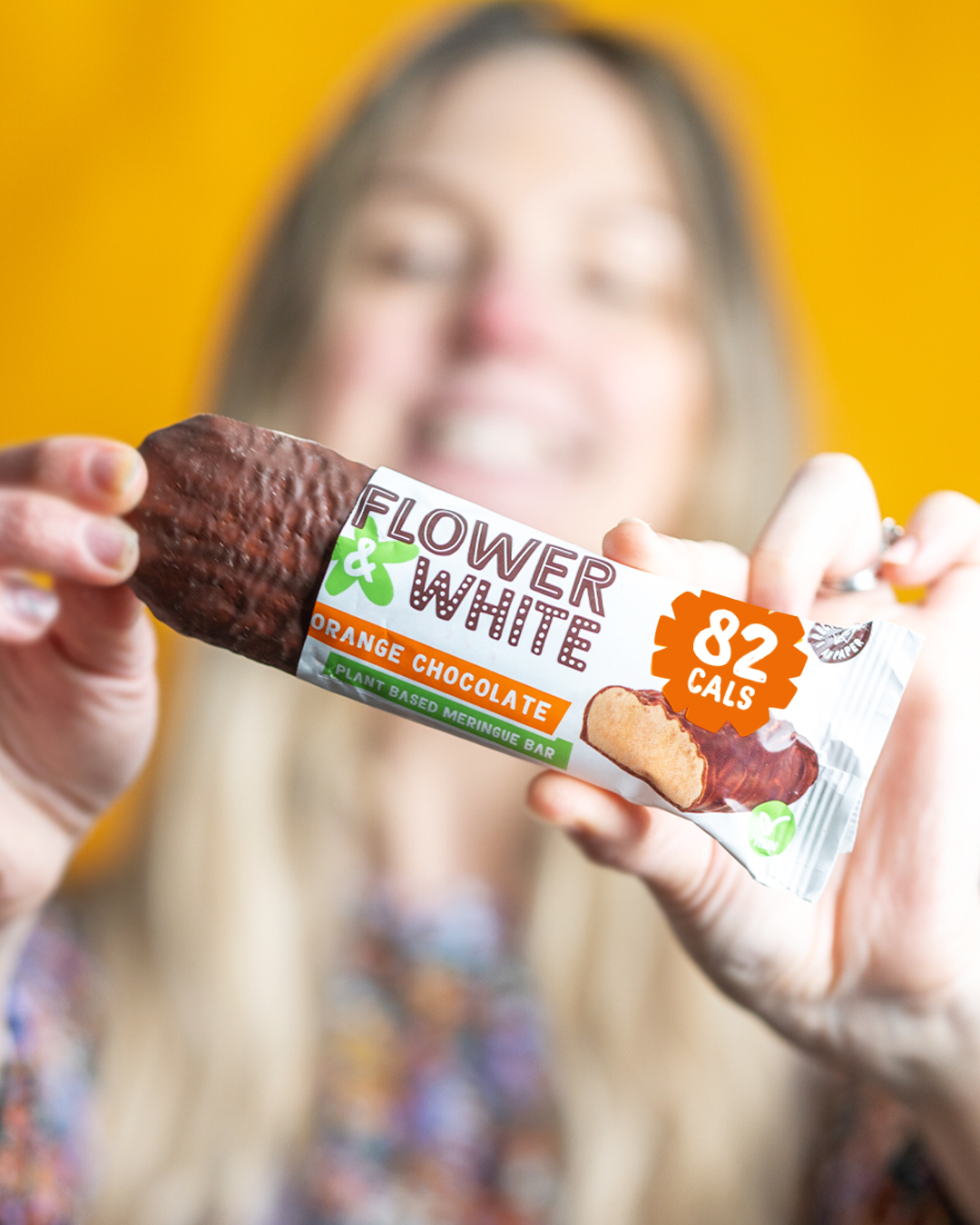 Embrace the squidginess
You may think that's enough excitement for one small business, but we had something else up our sleeve. Last September saw the launch of our latest innovation – the clever Fruity Mallow Bar. Why so clever? These babies are vegetarian (unlike other mallows on the market), made with real fruit, natural flavours and colours, gluten free, high in fibre and packed with 15 vitamins as well as being lower in sugar than other marshmallows on the market (we told you they were clever!). These squidgy, low calorie bars have been a real hit with our fans so we couldn't help but introduce two more additions to the family – Chocolate Covered Raspberry Mallow Bar and Chocolate Covered Salted Caramel Mallow Bar.
What's your New year's resolution?
This year our bakery continues to operate in full swing creating an ever expanding range of sweet snacks. Our commitment to live lightly and brightly influences everything we innovate, which is why January is such an exciting time for us, as everyone introduces new goals and health kicks to their lifestyle. Our light and indulgent range means that no one ever has to miss out on their chocolate fix if that's what they want. Who says you can't enjoy sweet treats and still stick to New Year's resolutions?! Not us!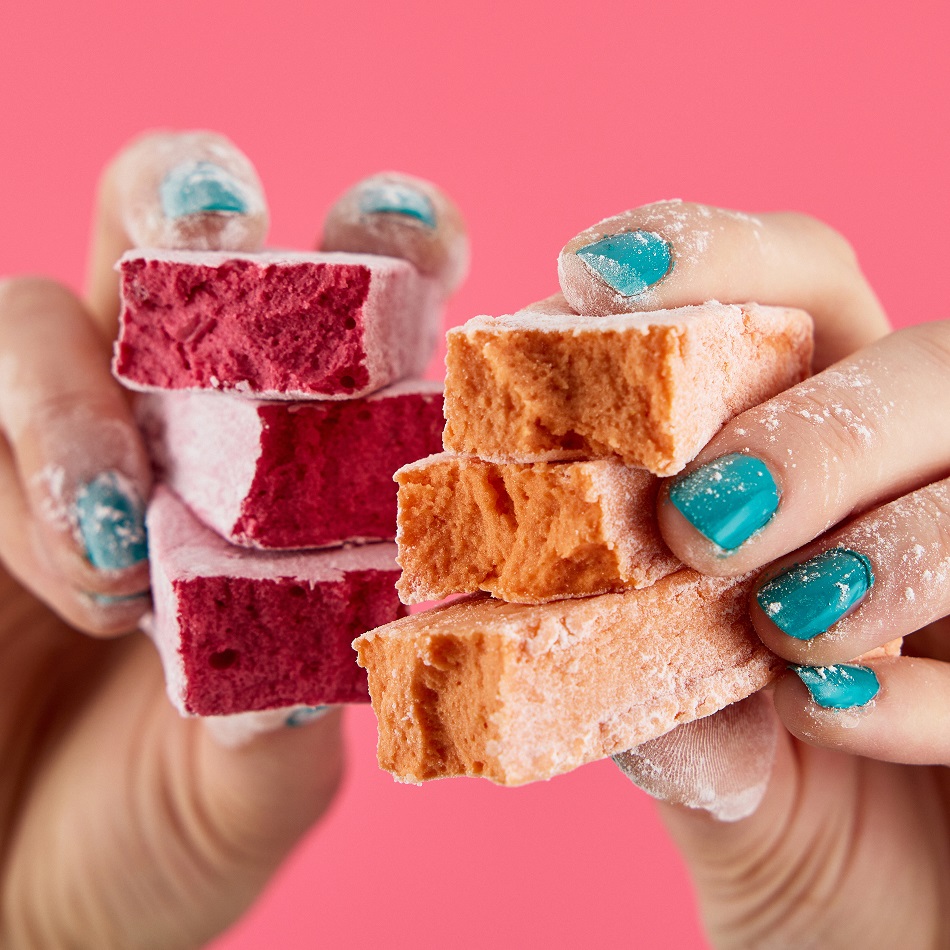 How To Stock up on Flower & White today
Delicious Ideas Food Group supply snacks, confectionery and beverages including Flower & White to thousands of sites around the UK. If you are a hotel, pub, café, co-working space, deli, farm shop or more, set up an account here and get wholesale deliciousness delivered to your site today!
If you have any questions or just want to find out a bit more about our service, get in touch with a member of our sales team today on 01733 239003.