Indie Bay: You get out what you put in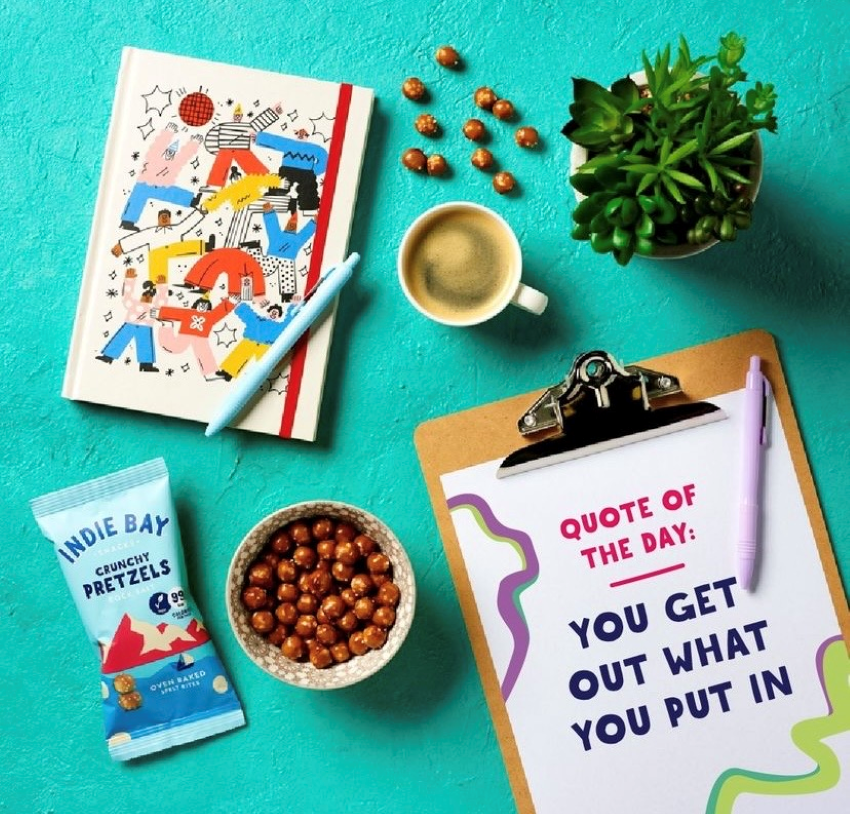 Indie Bay Snacks are all about Feel-Good Snacking.
Indie Bay believe in health, as with anything, you get out what you put in. It's about nourishing the body, not starving it. And so, we created a family of delicious pretzels that deliver snacks with benefits to prove it!
Our Pretzel Thins and Bites are naturally low in calories, low in fat, and packed with natural ingredients, fibre and protein – nothing taken away, just good crammed in via the magic of spelt.

Our current Mission
Indie Bay has always wanted to have a positive impact on people's lives – and giving back is as important to us as eating healthily. That's why we're dedicated to supporting good causes that are important to us and our consumers.
Our current 1% donation is for "Women's Earth Alliance" (WEA) who provide leadership, strategy, and technical training for women leaders to scale their climate and environmental initiatives while connecting them to a global alliance of peers, mentors, and funders.
WEA leaders are defending forests and rivers, saving threatened indigenous seeds, launching sustainable farms, conserving coral reefs, and protecting land rights.
WEA takes a different approach than investing in a water well that might fail, or providing a one-time loan that could leave a woman in debt and without options. Our model identifies grassroots women leaders working on the frontlines to reverse climate change and protect their communities' natural resources, livelihoods, and health. We invest in their long-term leadership through training, funding, and networks of support. These women leaders spread their solutions to many others for years beyond project investments – creating a ripple effect that benefits women's communities, regions, our Earth, and future generations.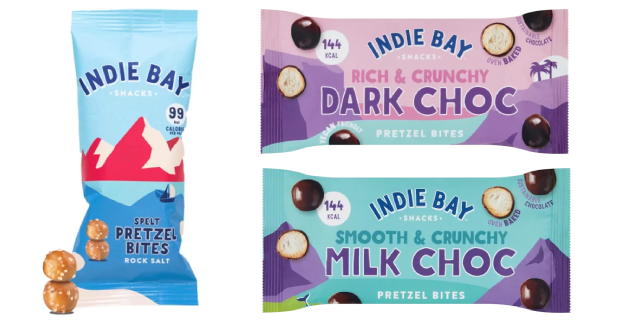 Dark Chocolate Pretzel – Our cheeky Dark Chocolate bites are high in fibre, as well as being vegan friendly.
Rock Salt Pretzel Bites – Are a source of protein, a source of fibre, vegan friendly whilst with natural ingredients.
Milk Chocolate Pretzels – Natural ingredients & high in fibre!
Snacks for any occasion – our chocolate pretzels are perfect in a lunch box as a healthy alternative snack and our Rock Salt bites are great with a beverage!
Delicious Ideas Food Group supply snacks, confectionery and beverages including Indie Bay to thousands of sites around the UK. If you are a hotel, pub, café, co-working space, deli, farm shop or more, set up an account here and get wholesale deliciousness delivered to your site today!
If you have any questions or just want to find out a bit more about our service, get in touch with a member of our sales team today on 01733 239003