Lindt meet DIFG: Love Cocoa, Love People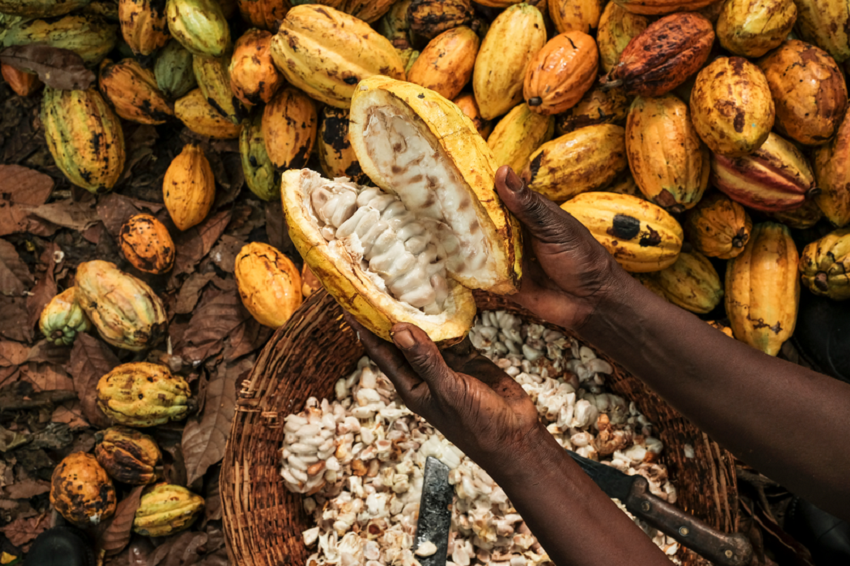 Lindt & Sprüngli are proud to have celebrated their 175th Anniversary in 2020. A global leader in the premium chocolate sector, the company has looked back on a long-standing tradition with its origins in Zurich, Switzerland.
From the iconic gold bunny brand to their global sustainability initiatives, Lindt has a rich history and prides itself on being the number 1 premium manufacturer. The company is seen as a huge success in the confectionery market ever since it was established back in 1845.
Global Sustainability Initiatives

Lindt & Sprüngli is one of the few chocolate manufacturers producing from bean to bar1, which allows us to control the entire production process – from the selection and sourcing of cocoa beans to the production of cocoa mass and the finished product. We purchase cocoa beans from countries and farmers which are part of our own sustainability program – the Lindt & Sprüngli Farming Program. The Program was launched in Ghana in 2008 and includes a total of six cocoa beans origin countries (Ghana, Ecuador, Madagascar, Papua New Guinea, Dominican Republic, Peru) today. In 2021, we have expanded the Program to cocoa butter from Côte d'Ivoire.
The goal of the Farming Program is to create decent and resilient livelihoods for cocoa farmers and their families, and encourage more sustainable farming practices. We aim to achieve this by facilitating higher productivity of farms, diversified household incomes, preservation of biodiversity and natural ecosystems, reduced risk of child labor, and improved infrastructure in communities.
For cocoa beans, Lindt & Sprüngli has a fully traceable supply chain. This means our cocoa beans are fully traceable from the farm to our factory doors and are externally verified. In the cocoa industry, traceability is crucial. Knowing where our beans come from helps us connect better with the farmers and understand their local environment and community needs.
In 2021, more than 91,000 farmers participated in the Lindt & Sprüngli Farming Program.
1 Excluding Russell Stover
The trend of Premiumisation

Premiumisation is a global consumer megatrend & a vital growth driver for Snacking. The majority of snack consumers today are happy to "trade up" to premium – this means snacking less frequently but going for a luxury option. In this sense, the Lindt LINDOR Bar range offers a convenient format for consumers and a trade up opportunity for retailers!
We have built our most comprehensive study of UK purchasing behaviour – ever! Here we identified 5 distinct 'Growth Drivers' that make up the Chocolate Category. One of these Growth Drivers is "Treat", and it is all about those times when you're looking for a quick & easy snack that will make you feel happy.
Treat your customers
Therefore, the LINDOR Bar range is the perfect product to address these moments.  Taking advantage of consumer demand for accessible, yet premium indulgence, our range encourages shoppers to upgrade their chocolate purchases and provide retailers with an opportunity to add value to their bars category.
Our LINDOR Bars are the #1 UK premium countline range which consists of indulgent 38g bars with flavours such as Milk and Salted Caramel – available to purchase from Delicious Ideas.
Each LINDOR Bar consists of six indulgent segments filled with LINDOR's trademark irresistibly smooth melting centre. Its size makes it ideal for on-the-go snacking and consumption over several occasions – breaking off each segment.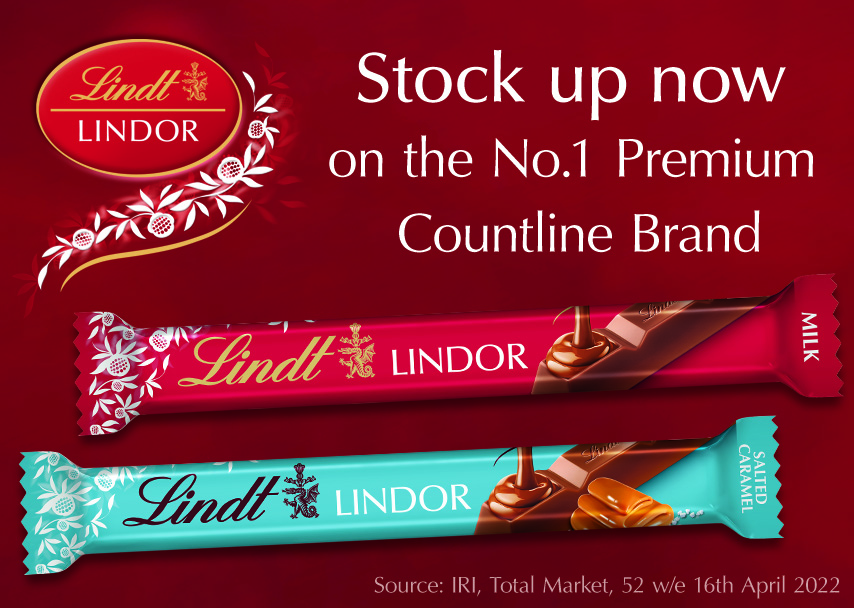 How To Stock up on Lindt today
Delicious Ideas Food Group supply snacks, confectionery and beverages including Lindt to thousands of sites around the UK. If you are a hotel, pub, café, co-working space, deli, farm shop or more, set up an account here and get wholesale deliciousness delivered to your site today! If you have any questions or just want to find out a bit more about our service, get in touch with a member of our sales team today on 01733 239003.