Packing taken to the next level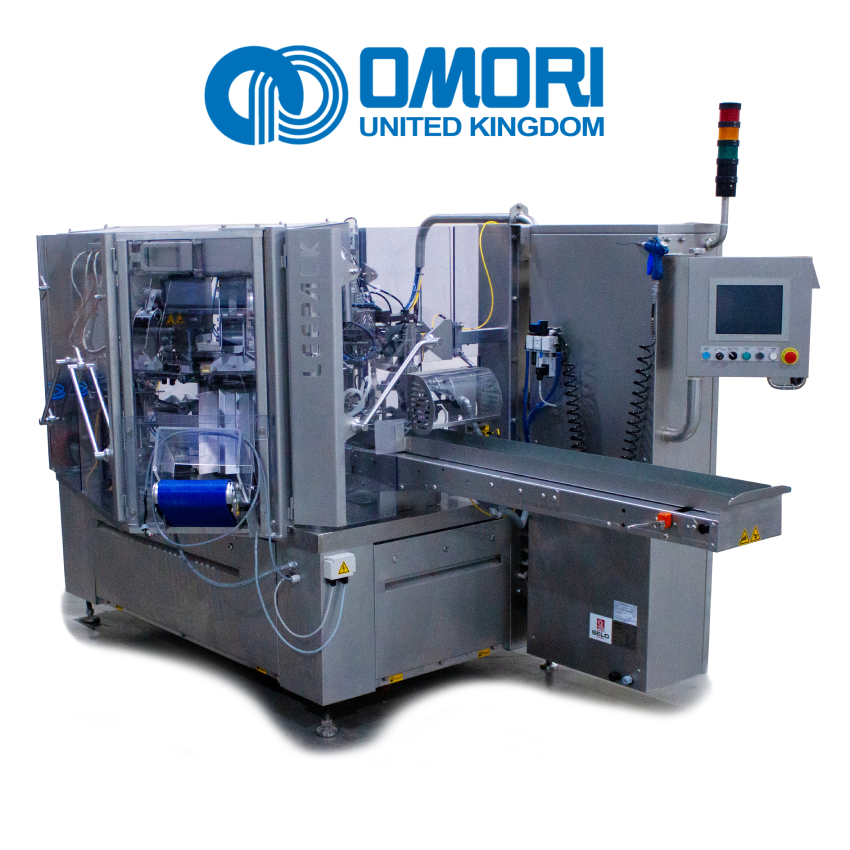 Omori UK (Formally Selo UK Ltd) and Delicious Ideas Food Group will be showcasing their collaboration at the upcoming PPMA Show on Stand G20 showing DIFG's packing upgrade to the versatile Leepack RT-110 pouch filling and sealing machine.
What is PPMA Total Show?
PPMA stands for the Processing and Packing Machinery Association.
The Total Show is taking place on 27-29 Sept at NEC in Birmingham and it is the largest FREE TO VISIT exhibition of its kind in the UK. Omori will be showcasing the very latest in processing and packingg machinery, robotics and quality assurance equipment, coupled with the latest innovations in materials, containers and packing design.
What does a new packing machine mean for DIFG and customers?
Discussions between Delicious Ideas and Omori highlighted the flexibility of the Leepack system giving Delicious Ideas the ability to run pre-made zipped pouches from 100mm – 240mm wide and up to 325mm long without any size change parts. This means that DIFG are now taking their packing capabilities even further and therefore offering customers more options in having a sturdier, higher-end product package.
Typical changeover times are less than 10 mins making the machine ideal for sort runs without experiencing excessive downtime as the changeover is not only quick but also repeatable requiring no tools or specialist knowledge.
In common with the entire Leepack range, the Delicious Ideas machine can run the latest generation of sustainable mono layer pouches without any mechanical changes and with no compromise of speed, seal integrity or line O.E.E.
Find out more
For any packing requirements you may have please contact Bex Goldsmith at Delicious Ideas bex@delicious-ideas.com
If you would like to place orders for your business please visit our online shop, or call 01733 239 003.
For packing machine enquiries or additional information, please contact Tim Dowling at Omori td@omori.eu 07825 598 053.