Popcorn Shed – behind the name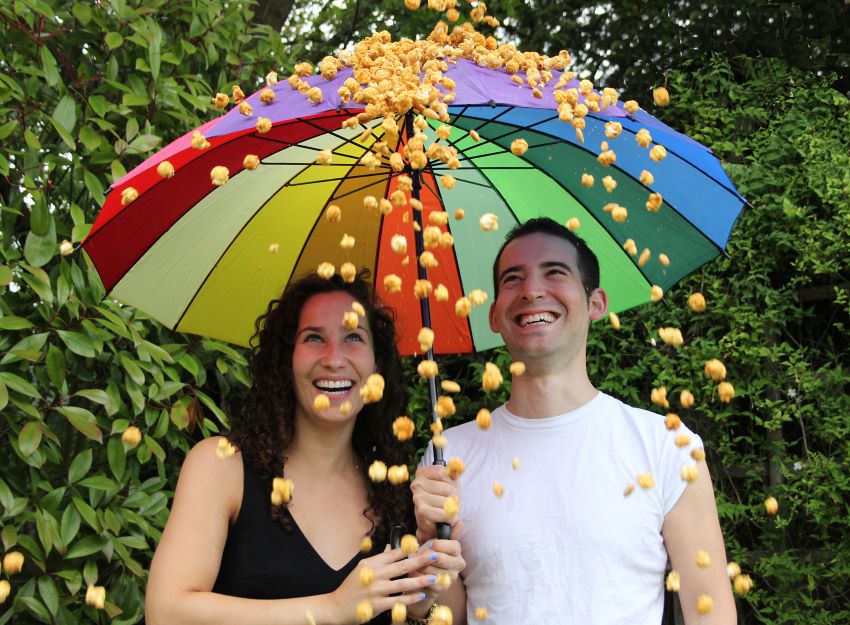 Every brand has a story, and this one started in a garden shed
Cousins Sam and Laura have always appreciated the humble popcorn snack and its power to enhance special moments spent with friends, family and loved ones. When they discovered gourmet popcorn during a trip to the USA, they realised there wasn't such a thing available in the UK. So they jumped straight into their kitchen to pop countless popcorn kernels and make an endless amount of fresh caramel. So much so, that they managed to break a hob and air popper in the process. Oops!
They made so much popcorn (and so much mess) that Laura's mother banished them to the garden shed. Soon, the family started calling it the popcorn shed, and that's how the business was born!
Popcorn Shed specialise in making luxury gourmet popcorn treats and gifts in the wildest, wackiest flavours. From classics like Salt & Vinegar and Butterscotch to tasty creations such as Birthday Cake, Red Velvet, Maple Bacon and Pink Gin popcorn, there's something for every single taste bud. With all natural, high quality ingredients and our artisanal production process, we make sure you get a flavour explosion in every single bite!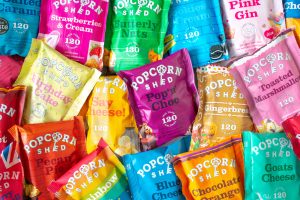 Some of our current favourite flavours that are stocked at Delicious Ideas:
Cherry Bakewell: Caramel Almond Popcorn with Freeze Dried Cherries
Salted Caramel: Sea Salted Caramel Popcorn with Belgian Milk Chocolate
Rainbow: Vanilla Caramel Popcorn in all Colours of the Rainbow
Maple Bacon: Maple Flavoured Caramel Popcorn with Crunchy Bacon Bits
Millionaire's Shortbread: Caramel Popcorn with Shortbread Crumbs and Belgian Milk Chocolate
Blue Cheese: Mature Blue Cheese Popcorn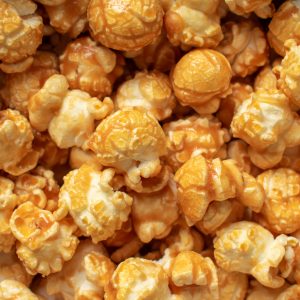 We think popcorn should be enjoyed anywhere and at any time of day. That's why we pack ours in a variety of pack sizes, from portion sized snack packs to our signature popcorn 'sheds' and gift tins. Our range consists of over 30 flavours, with plenty of vegetarian, vegan and gluten free options. Because we believe that gourmet treats should be available for everyone to enjoy, no matter your preferences or dietary restrictions.
"Made by our family, for yours to enjoy. Because popcorn tastes better when shared with the ones you love!"
How to Stock Up on Popcorn Shed today!
Delicious Ideas Food Group supply snacks, confectionery and beverages including Popcorn Shed to thousands of sites around the UK. If you are a hotel, pub, café, co-working space, deli, farm shop or more, set up an account here and get wholesale deliciousness delivered to your site today!
If you have any questions or just want to find out a bit more about our service, get in touch with a member of our sales team today on 01733 239003
Written by Romy Struijk, E-commerce and Marketing Executive Popcorn Shed 💜