Satisfying Your Thirst With Glug!
A few years ago, I was on a mission to find naturally, healthy tasting exotic fruit drinks which turned out to be a huge challenge in the UK.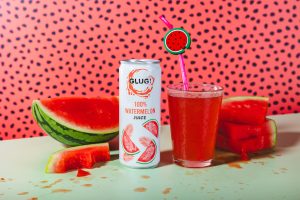 I therefore scoured the world to find the most exotic and nutritious drinks with the aim of bringing the tropics to the UK. Fast forward a few years and GLUG! was born. From the tropical taste of mango to the refreshing tang of passionfruit, our drinks are sure to tantalise your taste buds and leave you feeling energised and refreshed.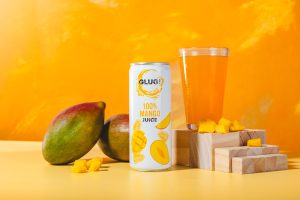 I've made it a point to ensure that our drinks are made with only the most natural, wholesome ingredients, ensuring that you get all the health benefits that nature has to offer – no sugar, artificial flavours, colours or preservatives added. Our 100% natural tropical fruit drinks are made in Asia at the very locations where the fruits are picked, to preserve the freshness and all their goodness as nature intended. With GLUG! you are drinking heavenly, refreshing tropical fruit drinks straight from the source.
Glug! Stocked with Delicious Ideas
100% Passion Fruit – With an exciting tangy yet sweet flavour, our passion fruit juice is the ideal drink to tantalise your tastebuds. With around 20 fruits used per can, our passion fruit juice packs a real punch.
100% Mango – Rich and smooth tasting, brimming with vitamins and nutrients, our mango juice gives you the ultimate luxury tropical flavour.
100% Watermelon – Deliciously hydrating, refreshing with a naturally sweet taste and free from bits and seeds. Our watermelon juice is packed with antioxidants and vitamins.
Delicious Ideas Food Group supply snacks, confectionery, and beverages including Glug! to thousands of sites across the UK. If you are a hotel, pub, café, co-working space, deli, farm shop and more, set up an account here and get wholesale deliciousness delivered to your site today!
If you have any questions or just want to find out a bit more about our service, get in touch with a member of our sales team today on 01733 239003.
Written by Ashok Meyyappan / Brand Owner of Glug! 💜