Spirit of Hospitality: Rowing the Atlantic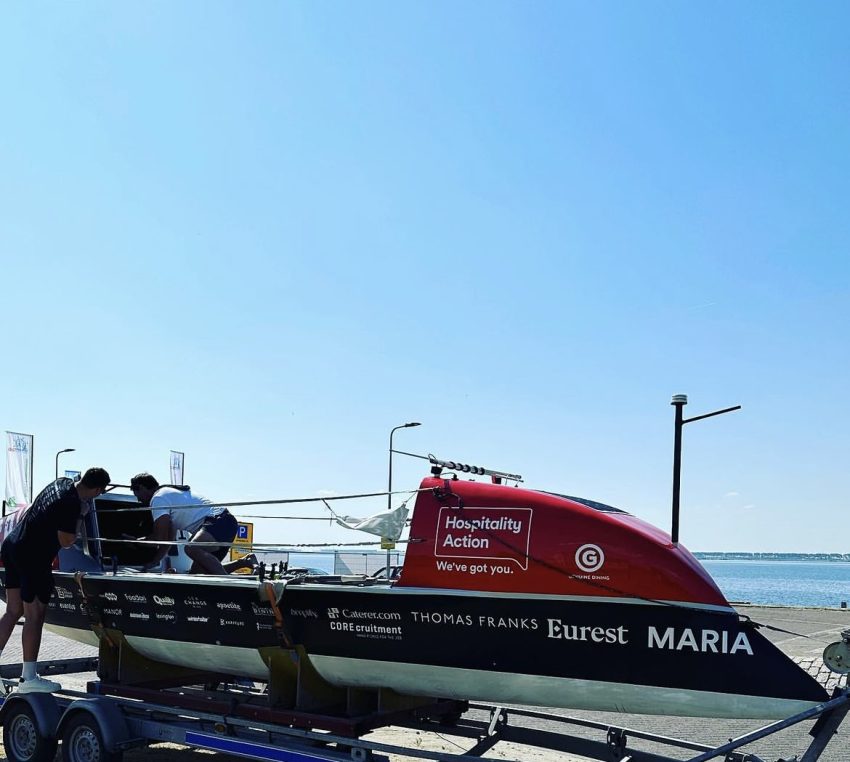 In December 2023, Chris Mitchell and Robbie Laidlaw will take on 'the world's toughest row' stretching at 3,000 miles across the Atlantic Ocean, from La Gomera in the Canary Islands to Antigua in the Caribbean. Taking on this challenge is meant to bring awareness and raise money for Hospitality Action.
What is Hospitality Action?
Hospitality Action have supported the UK hospitality industry since 1837. The action has aided thousands of hospitality industry workers through crisis and difficulties – ranging from physical illness or mental health to financial difficulties or family problems.
Hospitality Action helps those in need get back on their feet and prepare them for the next chapter in their lives, whether they work in hotels, restaurants, pubs, bars of cafes, schools, hospitals, or event venues. Over the next few paragraphs we've extracted an example of the kind of work Hospitality Action do.
Mitchell Collier is a Duty Manager at Belmond Cadogan Hotel. After two years of studying Hospitality Management at Buxton College, he accepted a position at South Lodge Hotel, where he progressed within the Guest Services Team. He then joined Le Manoir Hotel in 2016. Following a decline in his health he was then diagnosed with a form of skin cancer at the age of 20. Days before his surgery he was also informed that he'd been unsuccessful in applying for an internal position, he felt so alone and a failure.
His close friend at work told him to contact the Hospitality Action employee assistance. Here he found the support and reassurance that he needed. "I was offered six sessions of counselling by Hospitality Action. After a few sessions with the counsellor, I still felt I wasn't back to my normal self, so after a quick call they agreed on a further six". "My counselling was to help me come to terms with everything I'd been through." He said "I am so grateful for the support Hospitality Action gave me; and I admire their commitment to supporting individuals struggling in our industry. Without a safety net like the one they provide; I fear my story would have been very different."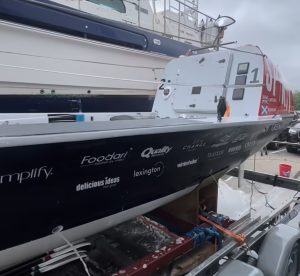 Sponsorship
Over the years our very own Senior Account Manager Megastar Becci Mears has been working with many customers such as Baxter Storey, Aramark and Genuine Dining. One of her long-standing relationships is with Robbie Laidlaw, the business development director for Genuine Dining.
Robbie and Chris came to us and told us of their initiative and asked whether we would like to sponsor this amazing cause. With both Genuine Dining and Delicious Ideas working in the same industry, and having a CSR-driven mindset, it was only fitting to say YES!
We aided financially and also decided to help keep Chris and Robbie by donating enough snacks, sweets, and goodies to keep them fuelled.
The energy base of our rowing duo brands will consist of brands like Fuel 10k, Huel, Two Farmers and some of our own ranges such as our Grab 'n' Go Smoky BBQ Corn and our SnackIdeas Chilli Peanuts.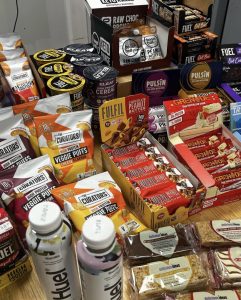 Head over to the Spirit of Hospitality socials (and you'll get to see us on the side of the rowing boat!)
Instagram: spirit_of_hospitality
Website: spiritofhospitality.co.uk
Chris and Robbie are aiming to donate £250,000 to Hospitality Action but they can't do it without your help.
If you wish to donate follow the link:
https://www.justgiving.com/fundraising/spiritofhospitality
Written by Holly Smith, Marketing Executive at Delicious Ideas💜