ELEAT meet DIFG: Fuel your day!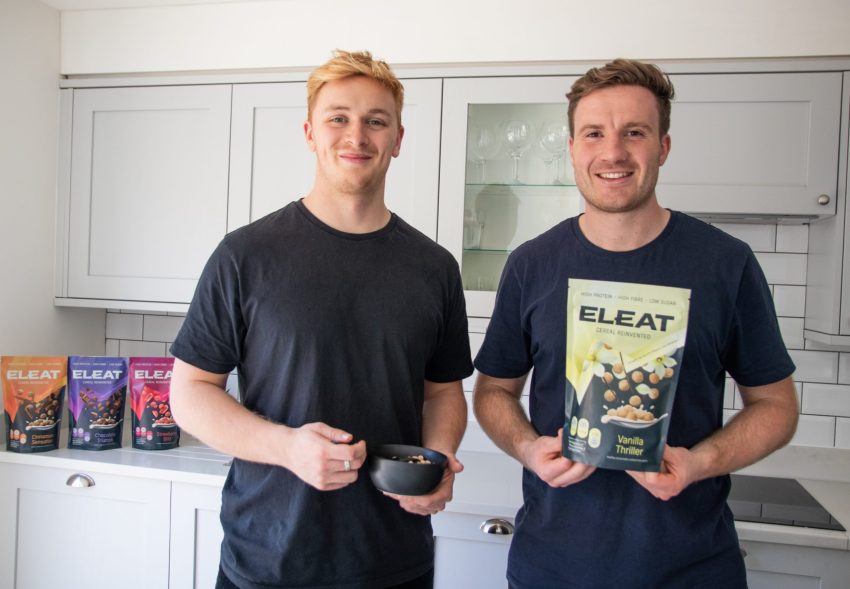 Introducing ELEAT, the revolutionary protein cereal brand that redefines the way we start our mornings.
ELEAT offers an exceptional range of high-protein, high fibre, and low sugar cereals that are also vegan friendly and gluten-free. With each 50g serving, you get a whopping 14-15g of protein, 7-8g of fibre and only 1g of sugar. ELEAT harmoniously combines nutrition, taste, and convenience in every spoonful. Now you can indulge in a guilt-free breakfast that fuels your day!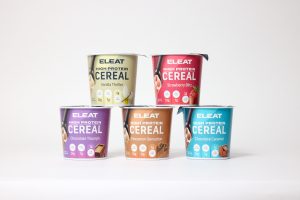 At ELEAT, our commitment to making a positive impact extends beyond creating healthier cereals. We take pride in being trailblazers in sustainable business practices, driven by our unwavering dedication to the planet and its future.
From inception to your bowl, we meticulously consider the social and sustainability impact of every step. At ELEAT, we firmly believe that nourishing your well-being goes hand in hand with nurturing the planet.
We are resolute in raising the bar for responsible and sustainable business practices.
– Our manufacturing process is built on a carbon-neutral foundation.
– Our fulfilment and warehouse sites utilise 100% renewable energy sources, further minimising our operational carbon emissions.
– Our packaging features a resealable zipper and recyclability to reduce waste and promote a circular economy.
Furthermore, as proud members of the 1% for the Planet organisation, we contribute 1% of our total revenue to drive positive environmental change. This ensures that every bowl of ELEAT cereal supports a healthier planet for all.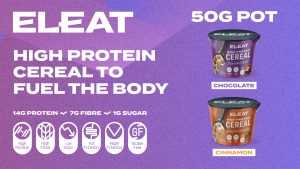 Our products available at Delicious Ideas:
ELA01: Chocolate Triumph – An indulgent chocolate classic which is in a fully recyclable 50g single-serve pot.
ELA02: Cinnamon Sensation – With each 50g pot, you get a whopping 14-15g of protein, 7-8g of fibre and only 1g of sugar!
Delicious Ideas Food Group supply snacks, confectionery and beverages including ELEAT to thousands of sites around the UK. If you are a hotel, pub, café, co-working space, deli, farm shop or more, set up an account here and get wholesale deliciousness delivered to your site today!
If you have any questions or just want to find out a bit more about our service, get in touch with a member of our sales team today on 01733 239003.
Written by Sam Johnstone National Account Manager at ELEAT 💜