The Curators: Supercharger Veggie Puffs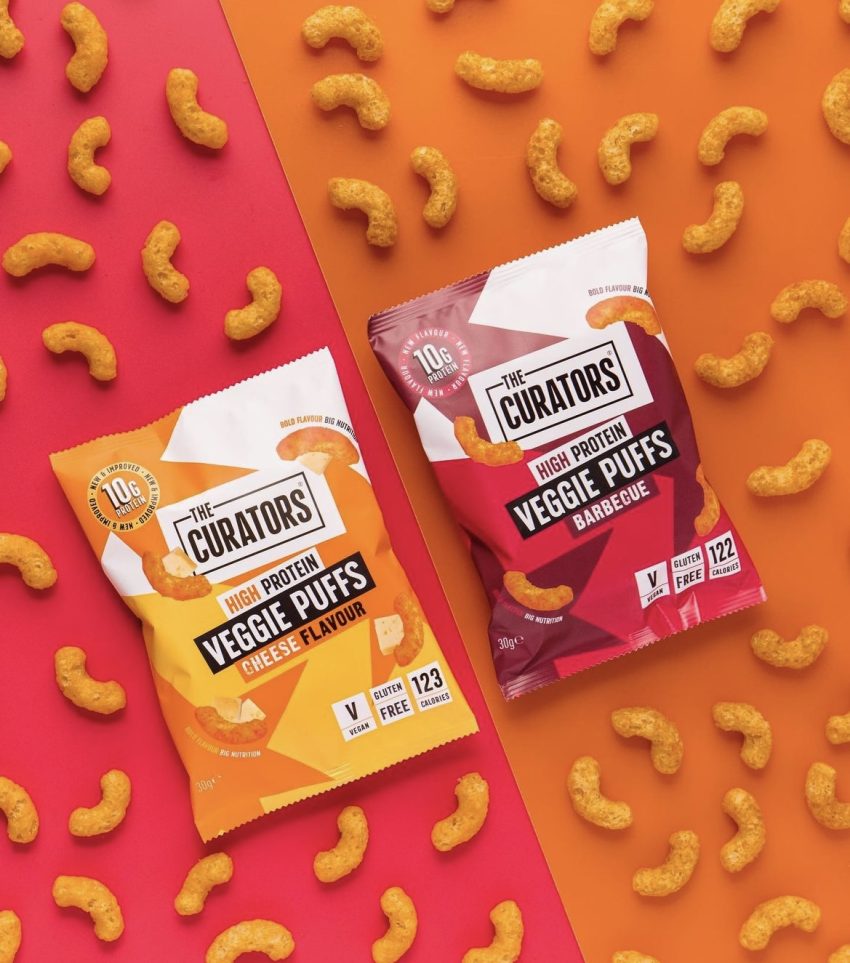 Max and Ed launched The Curators in 2018 with a passion for creating tasty and nutritious snacks. Their initial offerings of small-batch jerky and craft biltong were inspired by their travels and a desire to offer protein-rich options for active, modern consumers…
The Curators are focused on their mission to supercharge savoury snacking with bold flavour and big nutrition. In a market filled with carb-heavy savoury snacks, The Curators offer naturally high protein, low calorie & gluten-free choices.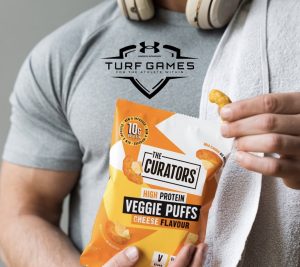 The newest range of VEGGIE PUFFS provide the crunch of a crisp with macros that raise the bar above (boring) protein shakes and scoops. Our plant-based puffs are light, crispy and satisfyingly crunchy. Packing a punch with 10g protein per pack, 122 calories and 1/2 the fat and carbs of Wotsits, Quavers and so on!
Available in Cheese and BBQ flavours:
10g Plant Protein
123 Calories
1/2 Fat & Carbs*
Gluten Free
Vegan
*than standard potato crisps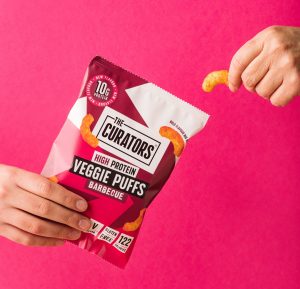 Their Mission
The Curators are a brand with purpose at it's heart, being a proud member of the B-Corp movement and an official partner of the FareShare and Felix Project charities.
FareShare and The Felix Project are organisations who distribute surplus food to other charities and schools helping the most vulnerable in our society. You can read about our recent volunteering day at The Felix Project here
Delicious Ideas Food Group supply snacks, confectionery, and beverages including The Curators Veggie Puffs to thousands of sites across the UK. If you are a hotel, pub, café, co-working space, deli, farm shop and more, set up an account here and get wholesale deliciousness delivered to your site today!
If you have any questions or just want to find out a bit more about our service, get in touch with a member of our sales team today on
01733 239003.
Written by Nathalie Wilson, Marketing Manager, The Curators 💜