World Water Day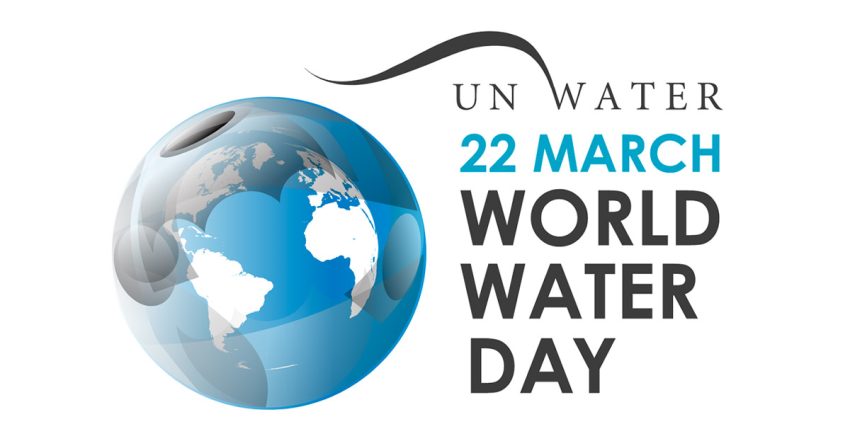 Today is World Water Day. One would dare think water shouldn't need an awareness day, yet here we are. World Water Day is an annual United Nations observance day held on 22 March that highlights the importance of fresh water. The day is used to advocate for the sustainable management of freshwater resources. It was first observed in 1993 and it has had various themes each year – with the 2023 one named "Be The Change". This year we've partnered up with Bottle Up and Made Blue, to do our bit for clean water provision across the world.
Bottle Up
Bottle Up is a brand of bottled water hailing from the Netherlands. They stand out through their mission to eliminate single-use bottle and their motivation to "Be The Change" is fulfilled, as explained by them : "Instead of trying to change the world, we changed the water bottle"
Made from sugar cane renewable plant-based plastic, the production of the bottle uses less water and energy than for your regular single-use plastic bottle.
Now, this particular reusable bottle is quite fashionable and has propulsed Bottle Up from strength to strength right after the lockdowns eased. On-the-go locations including hotels, train stations, airports, petrol forecourts, fast food chains, universities and schools have been focusing on alternatives to single-use plastics, aluminum cans and Tetra, resulting in massive growth for Bottle Up in 2022.
Made Blue charity
Made Blue Foundation are an entrepreneurial charity founded in 2014 in the Netherlands that has generated over 10 billion litres of clean water in developing countries on behalf of 400+ companies supporting the mission. They especially focus on transparency and efficiency, making as little overhead costs as possible and are overviewed by and independent and non-paid board.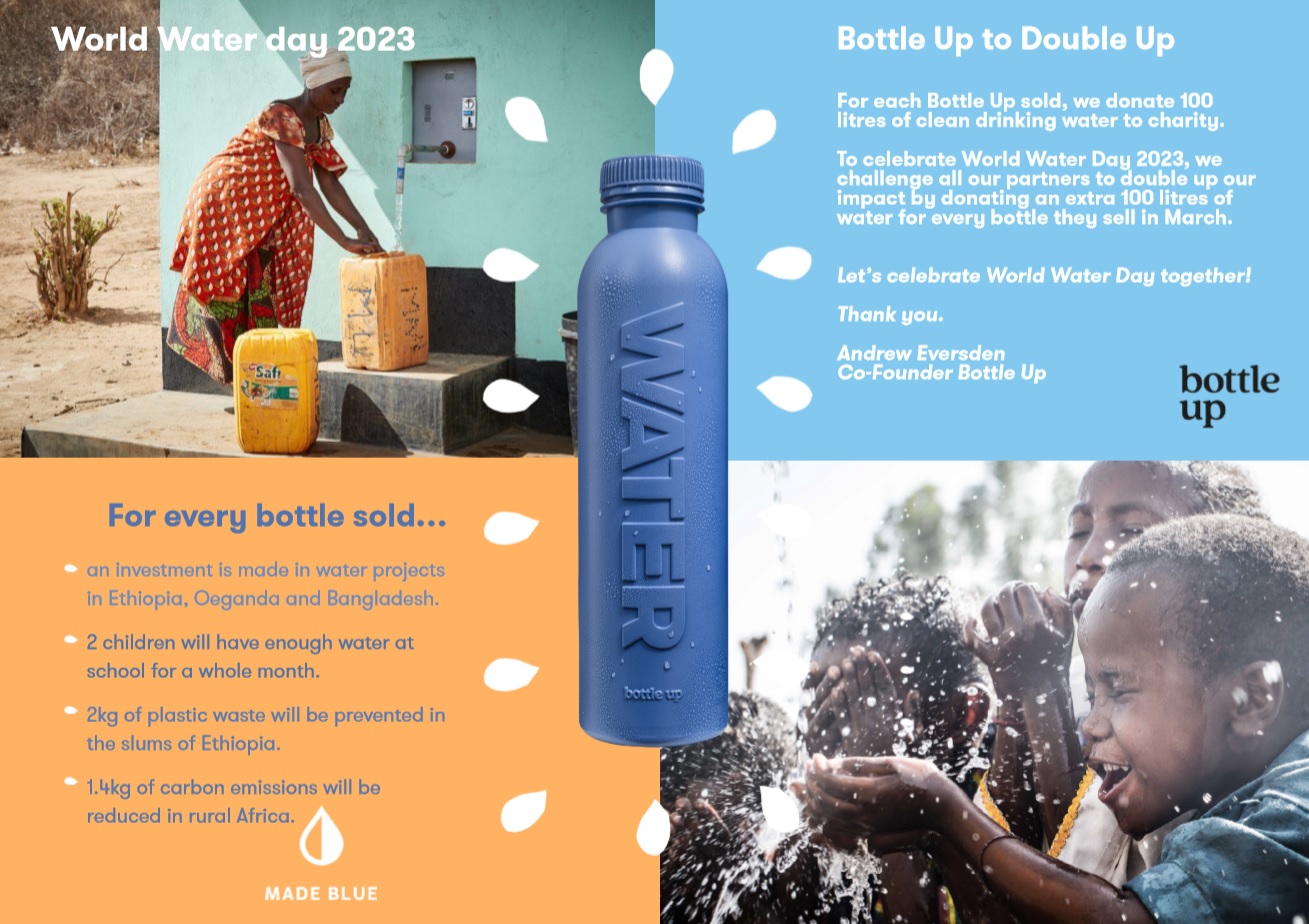 With Hydration week and World Water Day this month, we would like to announce that we will be matching the Bottle Up purchase donations towards Made Blue Foundation. throughout March.
Every bottle sold provides 100 litres of safe drinking water to people in developing countries, and we at DIFG will match this donation.
Grab yours here. Be the change.