Fairtrade Fortnight! Karma Drinks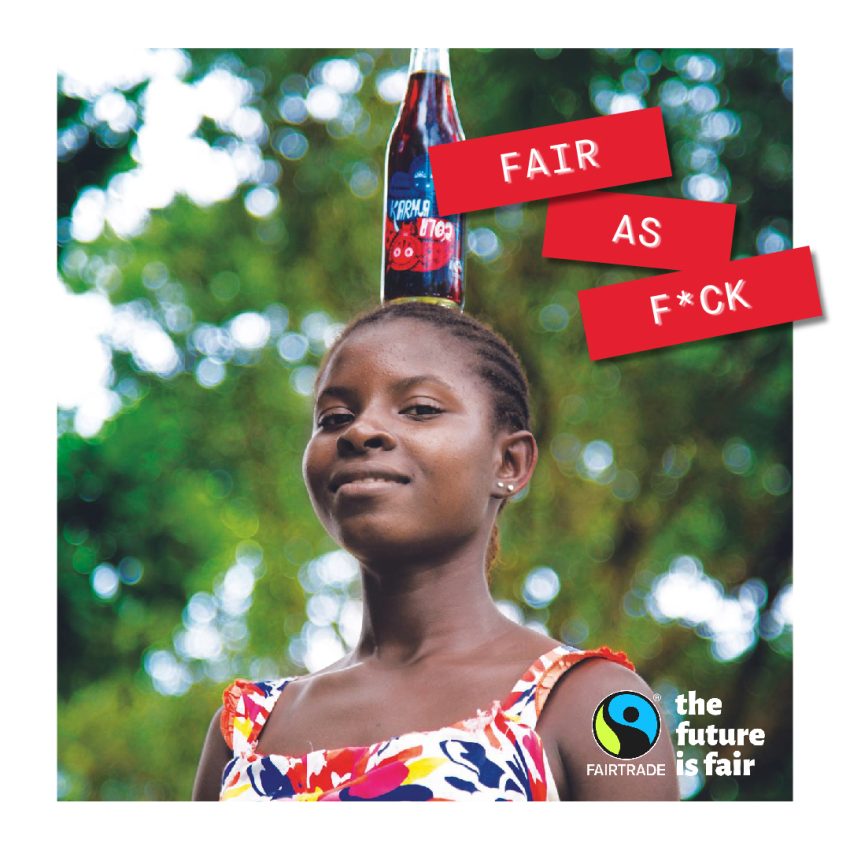 "We want to make sure our fizzies are made in a way that puts people and planet first. That's why we've always used Fairtrade ingredients."
A few words from Laura Pink, European Marketing Manager at Karma Drinks:
When we started out with our first drink, Karma Cola, there was no such thing as a Fairtrade cola nut. That's why we set up the Karma Foundation: to source our magical main ingredient in a way that supports the people that grow it.
Here's a fact that might shock you: the cola nut has been around for centuries, chewed by the people of West Africa for energy and used as a symbol of respect and friendship.
Along came a certain big name cola brand and hijacked this ingredient for itself. PSA: that cola doesn't even contain real cola nut any more, it definitely isn't Fairtrade – and even though billions of its colas are drunk every day, they definitely don't benefit the people who discovered cola nut in the first place.
The Karma Foundation works to improve the economic and social independence of our cola nut growers in Sierra Leone. Our work has been so game-changing that we were crowned the World's Fairest Trader by The Fairtrade Foundation in 2014.
A lot has changed since then – we've got five more drinks to prove it – but some things have stayed the same: Karma Drinks continues to create drinks that taste good and do good, and a large part of that is working with Fairtrade ingredients.
As a small company, we rely on the Fairtrade label as something of an outsourced conscience.
We know that when our drinks wear the Fairtrade badge, they've been made in a way that benefits the people growing our ingredients. And more importantly, You know we're fulfilling our promise.
For us, The Fairtrade Foundation is a third party organisation with a rigorous and transparent auditing system our customers can trust. When they see the certification on our products, they feel confident the claims we make are honest and accurate.
How to Stock Up on Karma Drinks today!
Delicious Ideas Food Group supply snacks, confectionery and beverages including Karma Drinks to thousands of sites around the UK. If you are a hotel, pub, café, co-working space, deli, farm shop or more, set up an account here and get wholesale deliciousness delivered to your site today!
If you have any questions or just want to find out a bit more about our service, get in touch with a member of our sales team today on 01733 239003.