HIP and dreams come true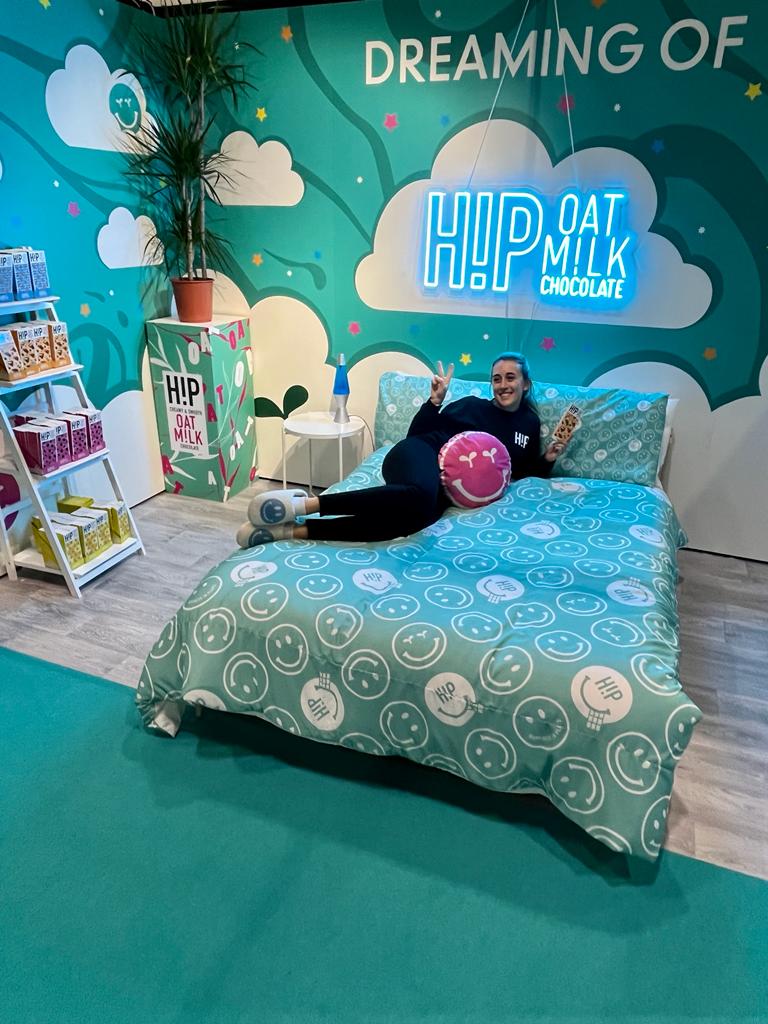 HIP Chocolate was born out of a desire to eat high-quality, tasty, creamy vegan chocolate, produced in an ethical and planet-friendly way without compromising on taste.
Chocolate history: Alice Taylor, Marketing Exec at HIP
The brand was created by James Cadbury in early 2021 with an aim to disrupt the chocolate market. This was done by rejecting the widespread dependence on dairy milk through the use of oat milk, a healthy, creamy and sustainable alternative. Nearly 200 years ago, James' great-great-great grandfather, John Cadbury, revolutionised confectionery by producing one of the first milk chocolate bars. Now, H!P is driving change within the mainstream chocolate industry, currently a major contributor to deforestation and modern slavery, and proving that delicious chocolate doesn't need dairy.
Community & Environment first
We source all our cocoa from a family-owned business in Colombia, who harvest their own beans and work alongside other cocoa farmers to create long-term, sustainable relationships. We adopt a transparent approach at all stages of the supply chain and due to this collaborative mindset, our cocoa supplier has had the resources to invest in local community projects such as helping to build numerous schools, ensuring that children have access to the education they deserve. Our cocoa supplier is on the lowest end of the environmental impact spectrum.
H!P chocolate has a carbon footprint over 50% lower than chocolate made with dairy milk; and the use of oat milk means we use 200 litres less water to make our bars. We chose oat milk because it outperforms other plant milks on sustainability, taste and creamy texture.
We believe that it should be easy to snack sustainably. Our mini chocolate bars were created as a response to a lack of sustainable on-the-go chocolate snacks. These come in three indulgent and contemporary flavours: creamy original, salted caramel and our best-selling salty pretzel flavour. All bars come in plastic-free recyclable packaging, are vegan-friendly and taste delicious.
Take Advantage of the October Offer
This October HIP Chocolate is on offer on the Delicious Ideas Online Shop with the fantastic offer of Buy 3 Cases & Get 1 Free. Find the below variety on our online shop and stock up your shelves with amazing deliciousness

Delicious Ideas Food Group supply snacks, confectionery and beverages including HIP Chocolate to thousands of sites around the UK. If you are a hotel, pub, café, co-working space, deli, farm shop or more, set up an account here and get wholesale deliciousness delivered to your site today! If you have any questions or just want to find out a bit more about our service, get in touch with a member of our sales team today on 01733 239003.