Protein Flapjacks just got a delicious upgrade
Check out these new Protein Flapjacks! TRIBE was inspired by a 1,000-mile run by our three founders Tom, Rob and Guy, who ran across Eastern Europe to help raise money to fight modern slavery. We have a dual mission; to lead a plant energy revolution & end modern slavery. We create natural, plant-based energy products for active lives and TRIBE is the UK's fastest-growing Natural Plant Energy Brand.
Runs, flapjacks and innovation: Naomi Bird – TRIBE Marketing Manager
Since TRIBE nutrition was established, over 10,000 TRIBE athletes have attended more than 500 runs and rides hosted by our brand. In 2017, Tom, Guy and Rob saw an opportunity to bring the 1,000+ TRIBE runners and riders together to do something amazing to fight modern slavery and human trafficking and created the TRIBE Freedom Foundation. The Charity was registered in March 2017 and has since raised upwards of £1.3M to help end modern slavery in the UK. Money from every TRIBE product sold is donated to the TRIBE Freedom Foundation to continue supporting victims of modern slavery and trafficking.
As the UK's fastest-growing natural plant-energy brand, our innovation team is always working hard to create products that are great-tasting with even better natural ingredients.
TRIBE's latest release is our Protein Flapjacks, which have stormed the market since their launch in May 2022.

Three delicious flavours of protein flapjacks: Choc Peanut, Raspberry & Caramel
Triple-layered, with a soft oat flapjack base, flavoured filling and crunchy peanut topping
Vegan, Gluten Free, Natural Ingredients, HFSS-Compliant
TRIBE is driving +79% VROS growth YoY, and is the fastest growing challenger brand in our top retailer. As well as driving incremental growth to the category, our Protein Flapjacks taste amazing, with 72% of consumers choosing TRIBE over the leading protein flapjack brand.
These are compliant with the new HFSS guidelines that are rattling the food and drink industry at the moment. Protein products high in synthetic protein are usually packed full of sugar or artificial sweeteners to disguise the taste. This means that brands that are natural and HFSS compliant will have a stronger position and are guaranteed to be much healthier snack options.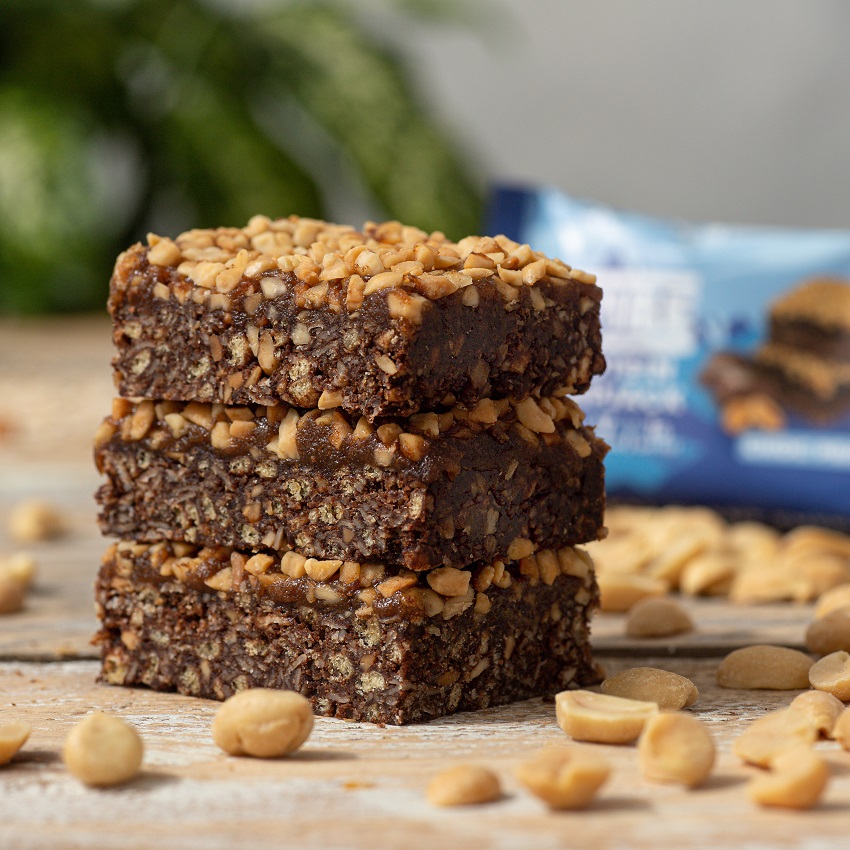 Give TRIBE a try today and let us know what you think.
Delicious Ideas Food Group supply snacks, confectionery and beverages including TRIBE to thousands of sites around the UK. If you are a hotel, pub, café, co-working space, deli, farm shop or more, set up an account here and get wholesale deliciousness delivered to your site today! If you have any questions or just want to find out a bit more about our service, get in touch with a member of our sales team today on 01733 239003.