The Creation of Serious Pig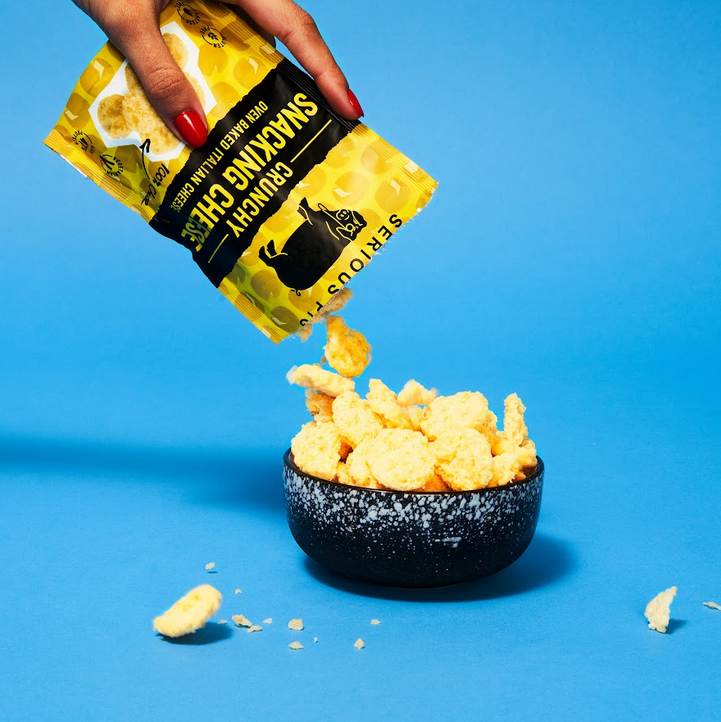 Like all the best stories, Serious Pig started down the pub. The Junction Tavern beer garden, in NW5, to be precise. It was there, on one of their many lost evenings, that our founders, George Rice and Jonny Bradshaw, found themselves pondering a serious question:
"What would be the perfect snack to accompany their recently ordered pint of real ale and glass of red Bordeaux?"
It had to be a delicious taste complement to these fine beverages; but it also had to provide proper sustenance to power the boys through to their late dinner. Several packets of crisps, nuts and scratchings later, the boys agreed that it had to be something more serious. They hit on the concept of a "Posh Pepperami." It could only be made with top quality British pork, they decided. This would be real food – satisfying, full of flavour and better for you than any existing pub snack.
The very next day, Serious Pig was born…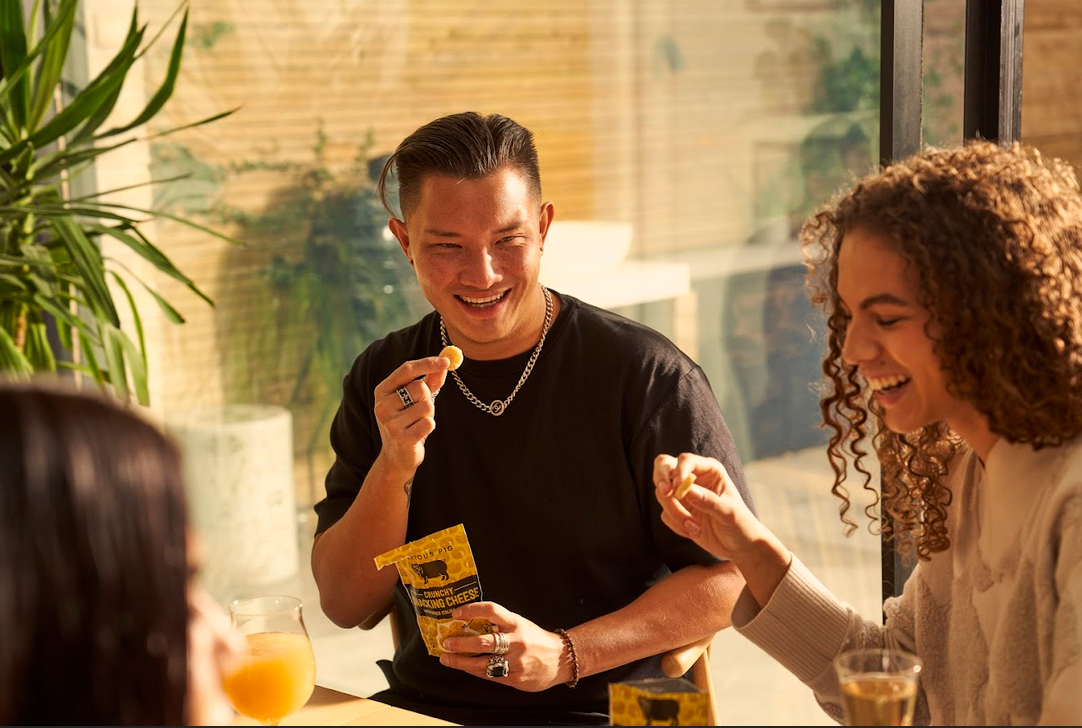 The Best-Sellers – now available at Delicious Ideas.
SNACKALAMI. Salami is where it all began and our two sticks of delicious snacking salami, made with outdoor reared British pork mean our original product, is still a favourite! Our three flavours, Classic, Spicy and Wild Fennel each combine a perfect blend of spices to complement the sweetness of the pork. Perfect for sharing (but only if you want to!).
CRUNCHY SNACKING CHEESE. We've reinvented the wheel… of cheese! Whole virgin wheels of mature Italian Quattrocento cheese. Crumbled and baked in a super special oven. The result: A seriously crunchy 100% cheese snack that's off-the-chart-tasty. It's a snacking game-changer.
SNACKING PICKLES. We've sourced the finest, tastiest baby gherkins and gently pickled them to create our first Snacking Pickles. They're crunchy and tangy and go perfectly with a drink. Eat responsibly!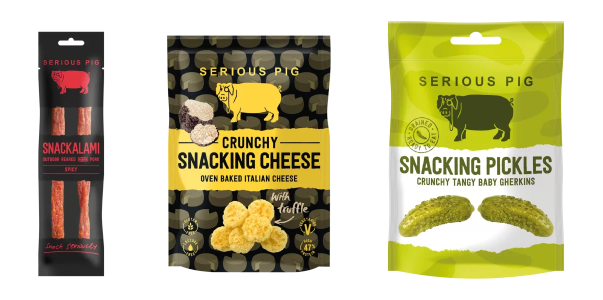 How Do I Get Serious?
Delicious Ideas Food Group supply snacks, confectionery, and beverages including Serious Pig to thousands of sites across the UK. If you are a hotel, pub, café, co-working space, deli, farm shop and more, set up an account here and get wholesale deliciousness delivered to your site today!
If you have any questions or just want to find out a bit more about our service, get in touch with a member of our sales team today on 01733 239003.