Cricket Tea is back!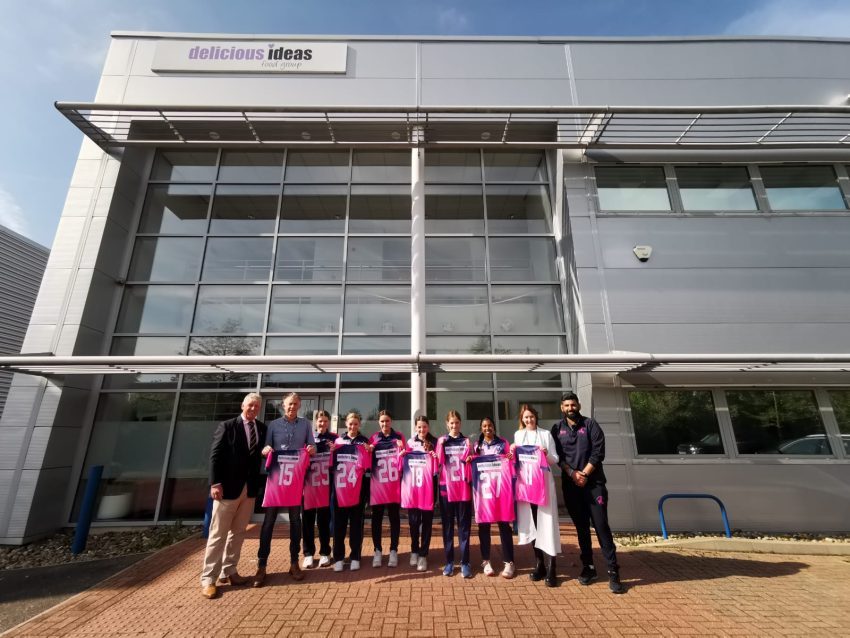 Delicious Ideas Food Group would like to announce an exciting sponsorship with the Huntingdonshire CCC Women's Section and with this opportunity the launch of a product bundle to revive the cricket tea famous tradition.
Huntingdonshire CCC Women's Section are eagerly swinging into the new 2023 season with participation in both the Senior Cricket Club ECB T20 competition, and the East of England Women's County Championship. The club is lead by president Charlotte Edwards who is also currently Headcoach for the Mumbai Indians (Women's Indian IPL), the Sydney Sixers and the Southern Braves.
Delicious Ideas are sponsoring Huntingdonshire CCC Women's Section throughout this 2023 season. The sponsorship has not only helped purchase a brand new stylish kit (pictured) for the club, but will also aid with match day expenses. At the beginning of May 2023, Delicious Ideas welcomed Huntingdonshire CCC Chairman, Adrian Cade and some of the women's team for a visit and photoshoot to celebrate this collaboration.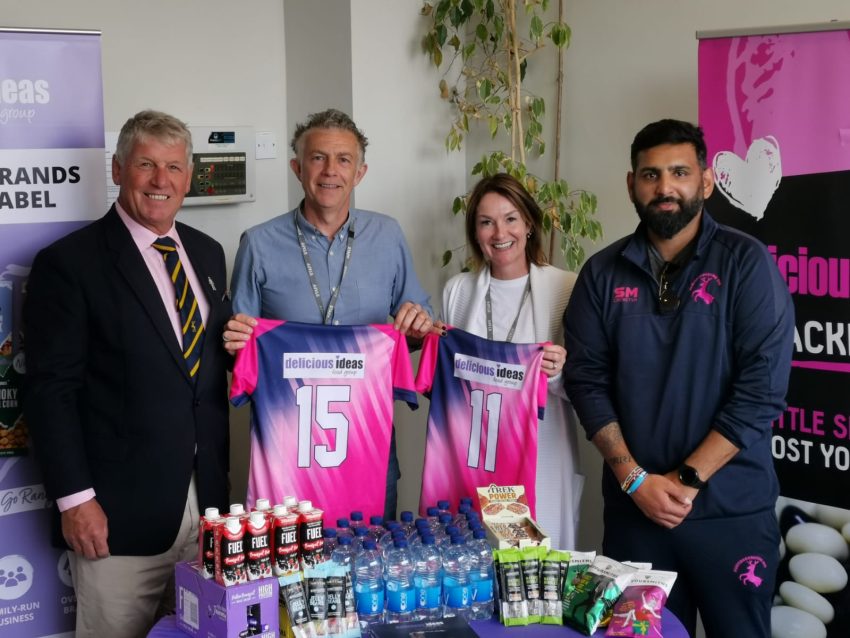 In the summer of 2020, the tradition of Cricket Tea has come under threat from the pandemic, clubs voting against it, and views such as "A bellyful of Victoria sponge is exactly what you don't need when opening the bowling after the break." Delicious Ideas Food Group has seized this opportunity to make sure clubs can affordably keep this tradition going, while providing the players with healthy and nutritious alternatives which should serve as a performance boost.
This is how the DIFG T Box came to be.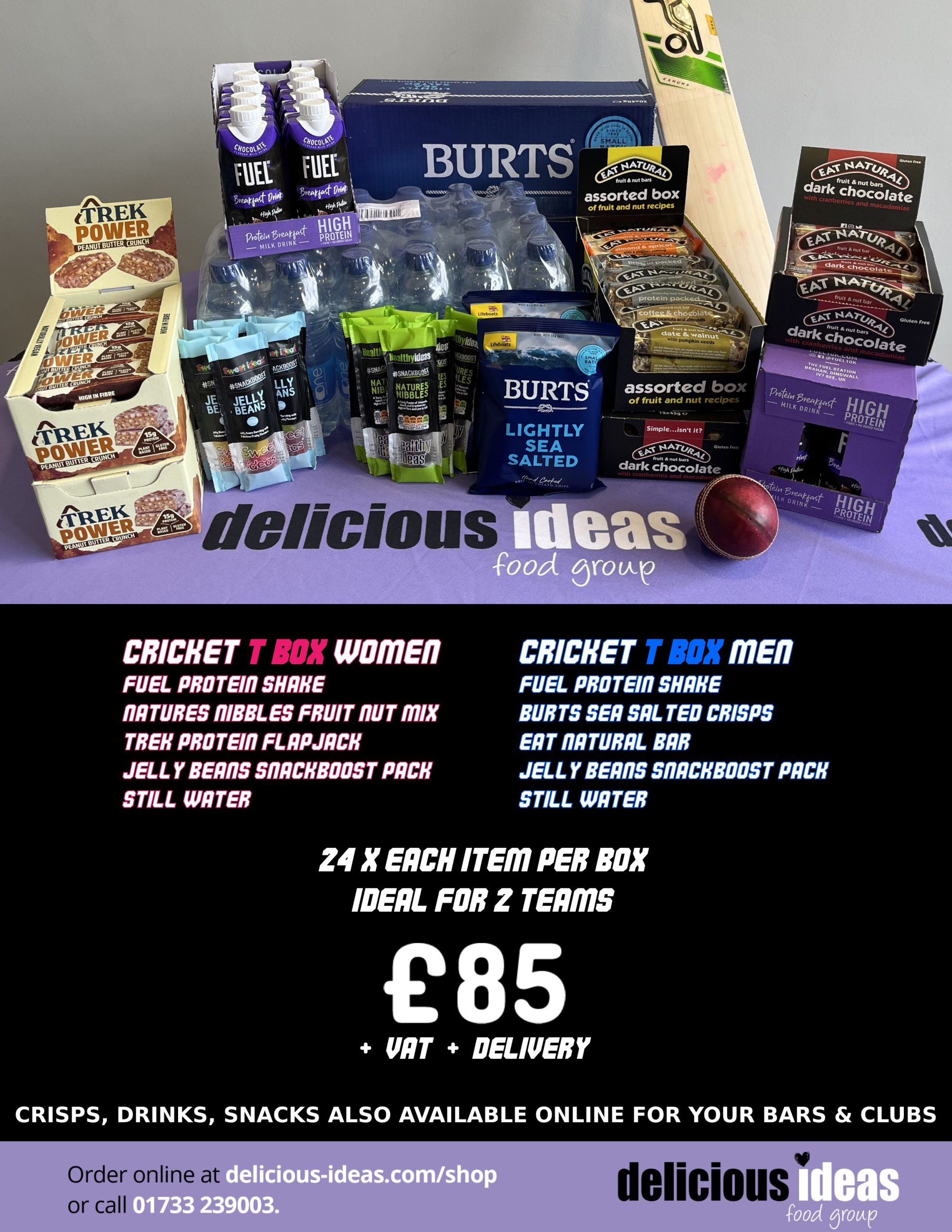 "The T Box concept is currently being enjoyed by both the men's and women's Huntingdonshire CCC cricket teams and we highly recommend it." – Adrian Cade, Huntingdonshire CCC Chairman