The Rheal Deal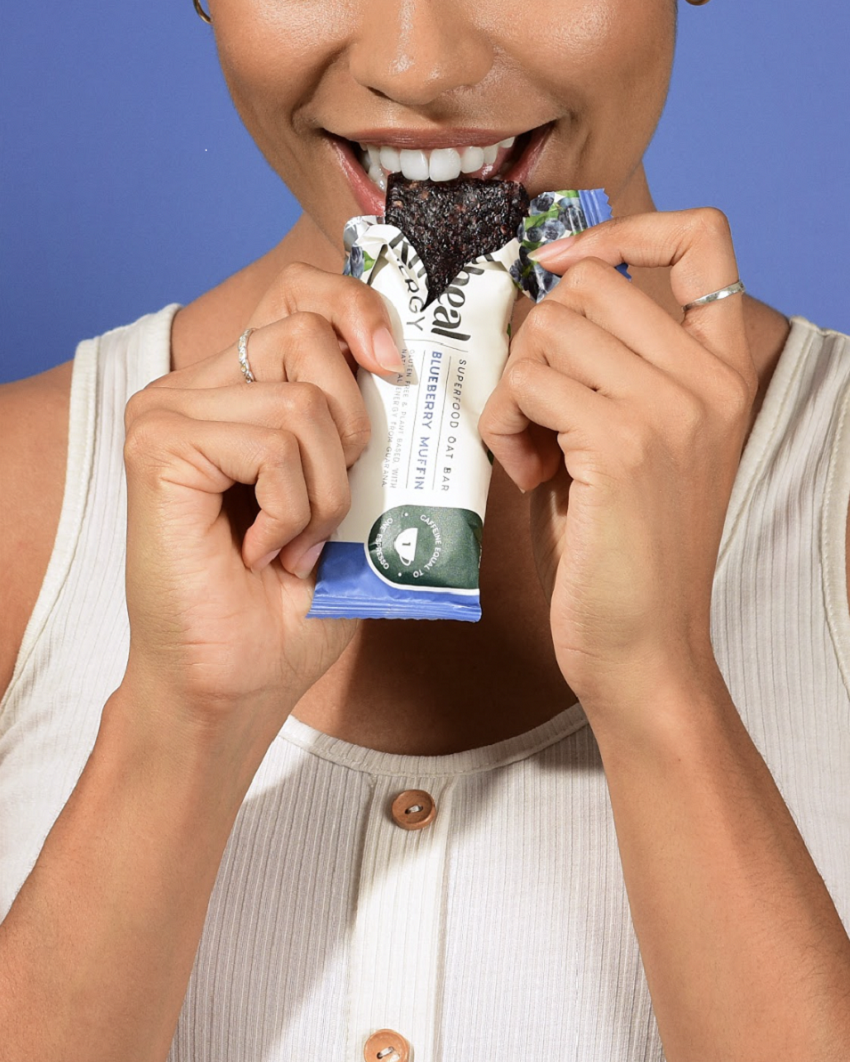 Rheal is one of the newest brands here at DIFG and below is their story as told by Charlotte Bailey, Co-founder.
In 2012 I was studying for my A-levels and juggling a part-time job in retail with a busy dance schedule. Being busy was nothing out of the ordinary for me, however, my body for the first time felt like it was barely surviving and certainly not thriving. I quickly began losing weight and was struggling so badly with fatigue,
I couldn't physically get through a full day without sleeping or resting. After several blood tests and a bowel biopsy, it was confirmed that I had Coeliac Disease – an autoimmune disease. I was 16 and adjusting to a gluten free diet even just 10 years ago was a challenge. I will never forget that feeling that my life was forever changed in that moment.
3 years later I met Sean at university and fatigue was still a daily battle for me. I really felt like I was never going to feel normal again. So we decided to take matters into our own hands and look for natural ways to help… leading us to superfoods! We researched different nutritious ingredients, purchased them and began adding them to water or smoothies. The crazy thing was, I felt a huge difference in a few weeks and so did Sean. We had more energy, I didn't feel fatigued anymore and our digestion was so much better.
We felt inspired to share our experience and create our own products to help more people, like me, feel healthy & happy again. So, Rheal was born!
Our Rheal Superfoods
We set out to make the power of natural superfoods more accessible & convenient for everyone. From supporting immune health, gut health, energy & female health. Our range of certified organic superfood blends provide an option for every consumers' needs.
Since our launch in 2017, Rheal Superfoods have been delivered to over 300,000 customers across the country and are listed with Whole Foods Market, Selfridges, John Bell & Croyden and many independent health stores.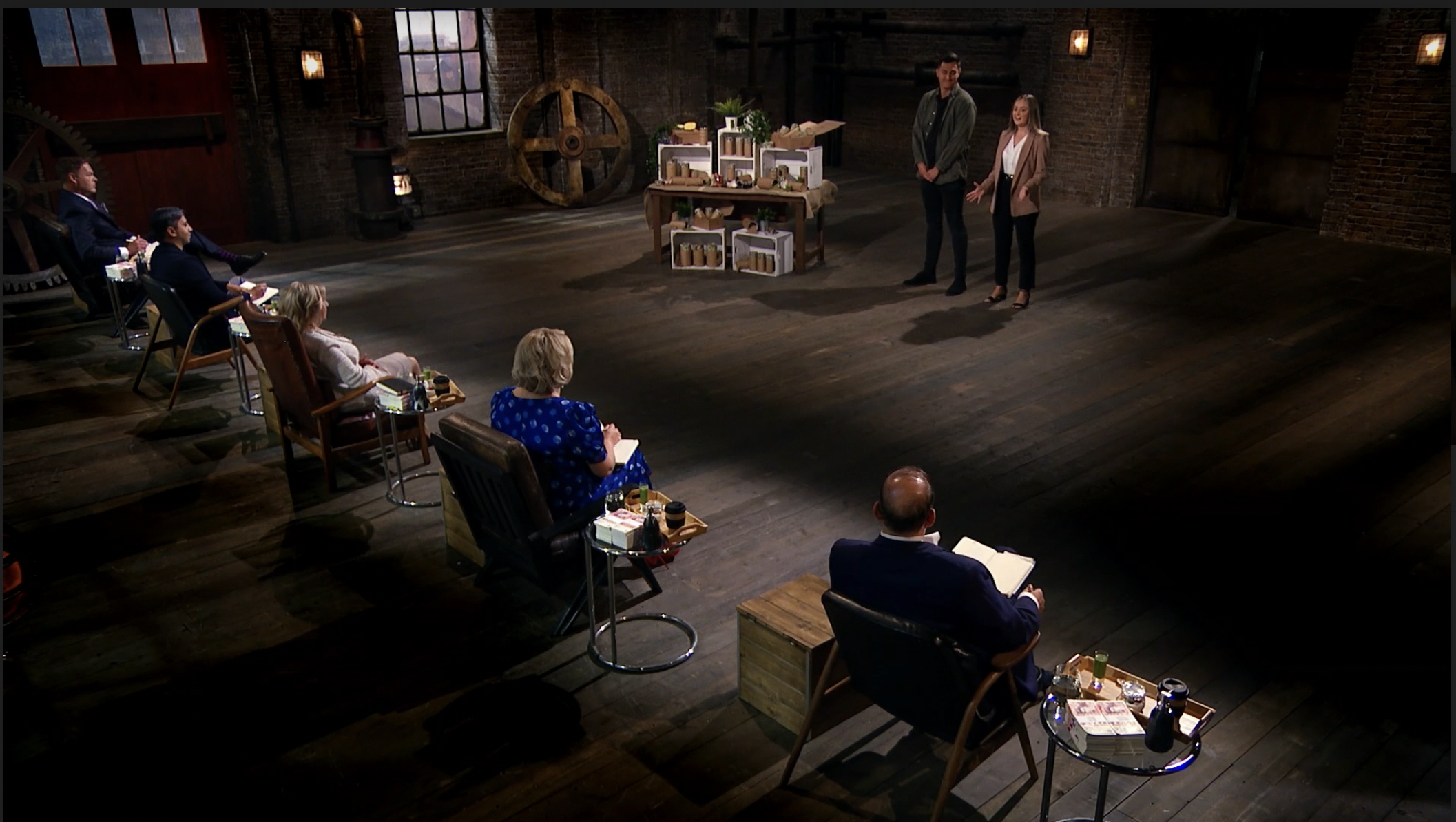 Loved By All Dragons
In 2021, Sean and I faced our biggest challenge yet when pitching for investment on the B
BC One's hit TV show, Dragons' Den. Our pitch went down in Den history, with all Dragons loving the brand, our products & company ethos. This exposure catapulted the Rheal brand into becoming the fastest growing superfood brand in the UK.
Since then, we have won a number of awards including Health & Wellbeing Entrepreneurs of the Year and being listed on the prestigious Forbes 30 under 30 Europe list for Ecommerce in 2022.
The Rheal Need For A Better Snack
Enjoying healthy snacks between meals have a number of benefits and help maintain regular metabolism. However, the snack market has become saturated with products containing highly processed ingredients, which often do more harm than good.
We set out to create a better snack bar; that was nutritious, delicious and energising. Meet our Rheal Energy Snack Bars, the first caffeinated snack bars in the UK. With as much caffeine as an espresso, from the Brazilian superfood, Guarana. Giving you Rheal Energy with every bite.
Made with gluten free oats, chia seeds, nut butter & nutritious superfoods, our Rheal Energy bars are the perfect healthy pick-me-up when you find yourself reaching for that next cup of coffee.
They come in 4 natural flavours, Blueberry Muffin, Banana Bread, Hazelnut Cacao & Peanut Butter.

We'll Do Good For You, And The Planet Too.
As a pending B Corp, this means that every decision and step we make as a business, carefully considers the impact we will have on the planet, our communities, our wildlife & eco-systems.
With every order, we also plant a tree with our charity partner, Ecologi. And so far, we've planted over 200,000 trees worldwide to support areas affected by deforestation.
Rheal truly is a force for good.
How to Stock Up on Rheal today!
Delicious Ideas Food Group supply snacks, confectionery and beverages including  Rheal to thousands of sites around the UK. If you are a hotel, pub, café, co-working space, deli, farm shop or more, set up an account here and get wholesale deliciousness delivered to your site today!
If you have any questions or just want to find out a bit more about our service, get in touch with a member of our sales team today on 01733 239003.