Sourdough? This tasty?!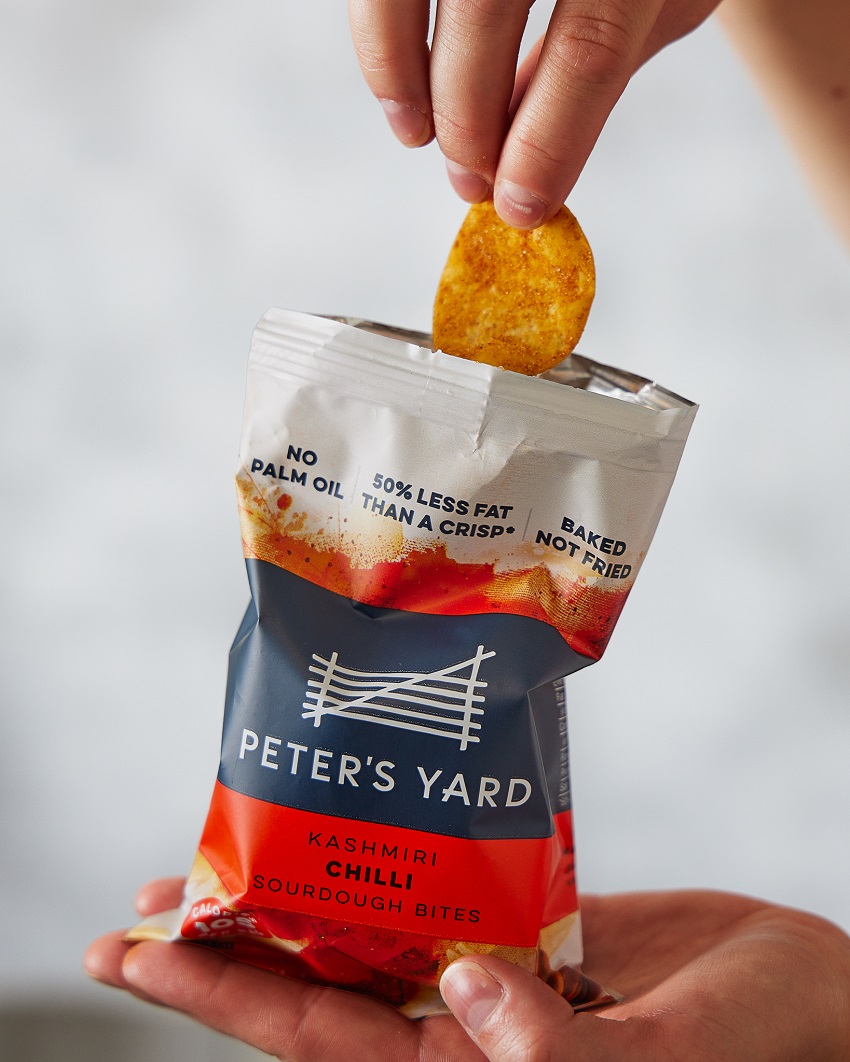 At Peter's Yard, we combine Swedish tradition with British craft and natural ingredients. From small beginnings importing the crispbread from a bakery in Sweden, we started to gain recognition from top chefs and won numerous awards. Demand soon grew and we needed a bigger bakery. Our range is now made in our artisan bakery in the UK, following the original Swedish recipe.
The Secret Ingredient
Our most important ingredient is time. Time for our sourdough to ferment; time for each cracker to cook and cool to irresistible crispness; time for you to savour each bite. It takes time to make our award-winning sourdough crackers and crispbreads. We believe it's time well spent.
From our crispbreads and crackers to our flatbreads and sourdough bites, everything begins with our 45-year-old sourdough starter, fermented for 16 hours. Crafted in small batches without shortcuts or artificial ingredients for award-winning sourdough crackers full of flavour and crunch.
Our products have won over 40 awards and are loved by experts and celebrities from Nigel Slater to Gizzi Erskine. Take a look at our website for more information: www.petersyard.com

Sourdough Bites
The unhurried nibble, our Sourdough Bites provide a flavoursome, healthier alternative to crisps. They're baked not fried, are only 105kcal per serving and have 50% less fat than regular potato crisps. Generously seasoned with all-natural ingredients for a moreish snack with bold flavour.
Our single serve bags are perfect for on-the-go snacking or alfresco dining, savour the crunch with your favourite drink. Kashmiri Chilli and Cyder Vinegar & Sea Salt flavours are suitable for vegans.
Kashmiri Chilli – Light & crisp, they have a medium heat and well-balanced flavour from the subtle warmth and sweetness of Ancho and Kashmiri Chilli and a hint of smoked paprika.
Sour Cream & Chive – richly flavoured with sour cream from West Country farms and British-grown chives for a moreish taste.
How To Stock Up On Peter's Yard Today!
Delicious Ideas Food Group supply snacks, confectionery and beverages including  Peter's Yard to thousands of sites around the UK. If you are a hotel, pub, café, co-working space, deli, farm shop or more, set up an account here and get wholesale deliciousness delivered to your site today!
If you have any questions or just want to find out a bit more about our service, get in touch with a member of our sales team today on 01733 239003.