Welcome GetBuzzing to DIFG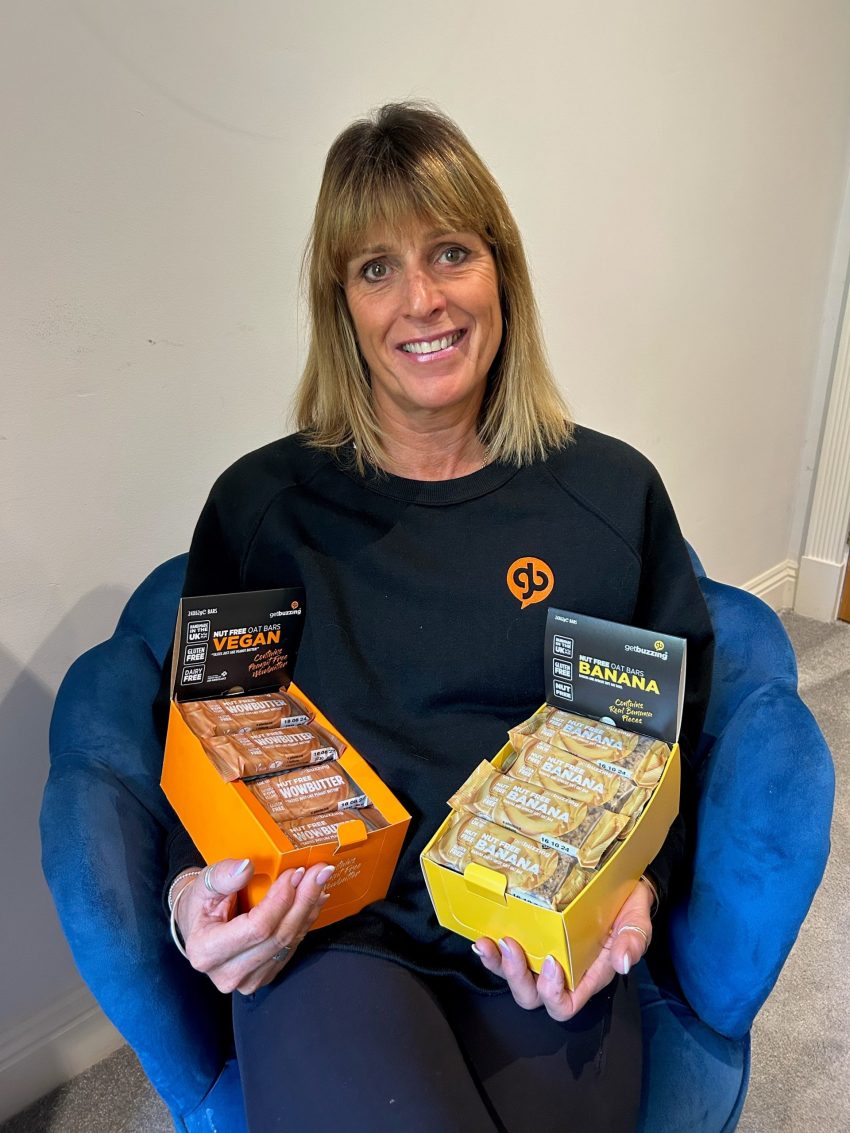 A Taste of Our Nut and Gluten Free Oat Bars
Meet the Face Behind Getbuzzing
I'm Kate Wallace, the Founder and owner of GetBuzzing. My mission is to provide everyone with access to nourishing and delicious Nut and Gluten free healthy snacks…
I'm dedicated to making the world a healthier, happier place, one snack at a time. I'm thrilled to share the story behind our mission to create delicious, healthy handmade bars that cater to everyone's lifestyles. It all started with a simple idea, born from a love of food and a desire to make a positive impact.
Our Delicious Products
Our range showcases an array of mouthwatering, nutrition-packed bars. Getbuzzing products are designed for people on the go, those who want a quick and wholesome energy boost without compromising on taste. Our bars are ALL Nut and Gluten Free handmade in a Nut-free bakery also offering a Vegan option with our Nut and Gluten Free Vegan Wowbutter Bar.  We are proud partners of the Anaphylaxis Society, making getbuzzing bars a reliable choice for those with allergies. In a world filled with snack options that often leave us questioning the ingredients and additives, getbuzzing bars emerge as a shining example of wholesome goodness for anyone at anytime, anywhere.
A Glimpse of the Getbuzzing Lifestyle
Getbuzzing is more than just a brand; it's a commitment to health, flavour, and community. A healthy snack that is designed for everyone to enjoy. Whether you're a professional athlete, a parent looking for a nutritious snack for your child, or simply someone who values their health and well-being, our bars cater for everyone.
Our Products Available at Delicious Ideas:
Banana, Nut and Gluten Free Oat Bars 24 x 62g
Vegan Wowbutter, Nut and Gluten Free Oat Bars 24 x 62g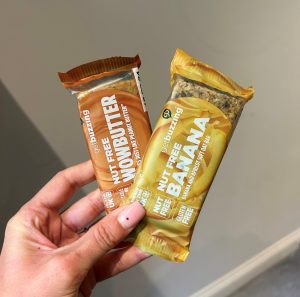 Delicious Ideas Food Group supply snacks, confectionery, and beverage including GetBuzzing to thousands of sites across the UK. If you are a hotel, pub, café, co-working space, deli, farm shop and more, set up an account here and get wholesale deliciousness delivered to your site today!
If you have any questions or just want to find out a bit more about our service, get in touch with a member of our sales team today on 01733 239003.
Written by By Kate Wallace, Founder and Owner of Getbuzzing 💜